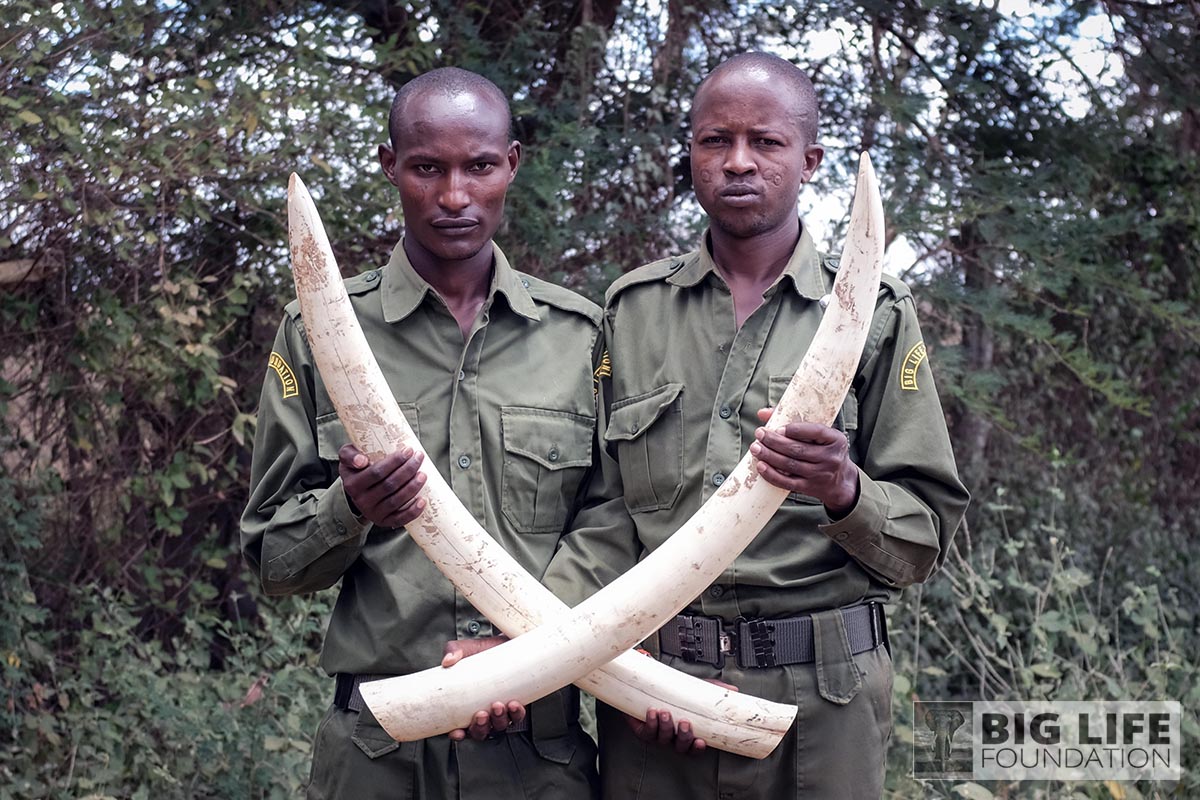 Big Life employs Maasai rangers from local communities who work collaboratively with a vast informer network. Our rangers are expertly trained and well-equipped to tackle a variety of wildlife crimes, including combating wildlife trafficking. We track and apprehend poachers and collaborate with local prosecutors to ensure that they are punished to the fullest extent of the law.
Following the arrest of suspects by Big Life rangers, our Prosecution Officer monitors all major wildlife court cases to ensure that maximum penalties are pursued. It also involves ensuring that all Big Life witnesses and arresting officers attend the necessary cases, as well as working with local prosecutors to improve the handling of wildlife cases.
Meanwhile, Big Life's intelligence team remains actively involved in investigating wildlife trafficking, both in the immediate ecosystem and well beyond. A strong network of informers has led to the arrest of hundreds of suspects and the confiscation of thousands of kilos of ivory.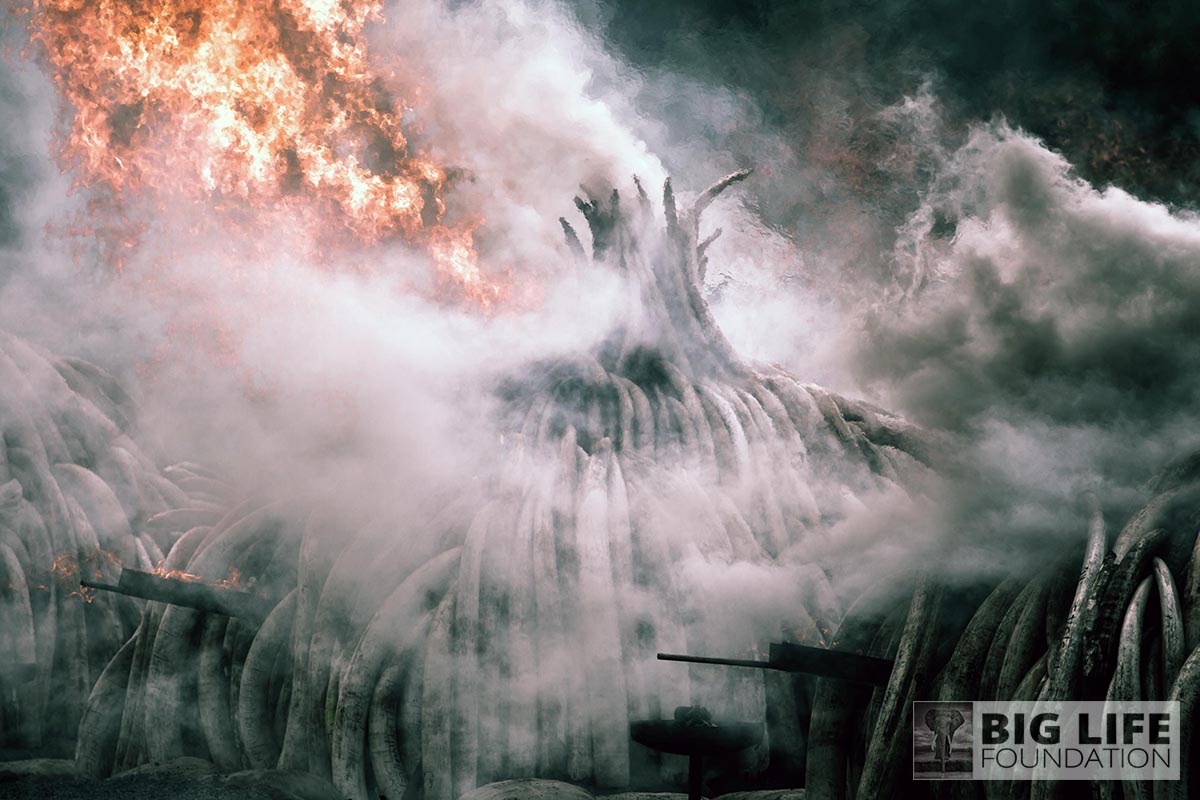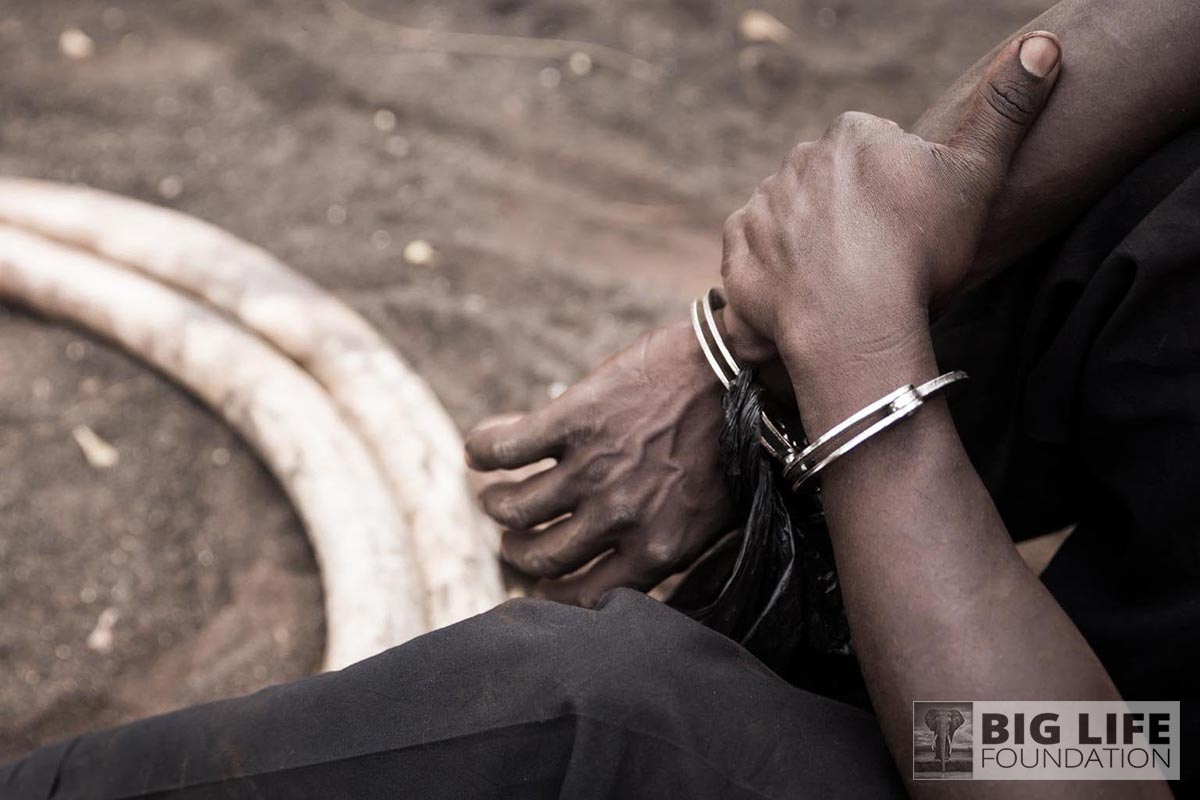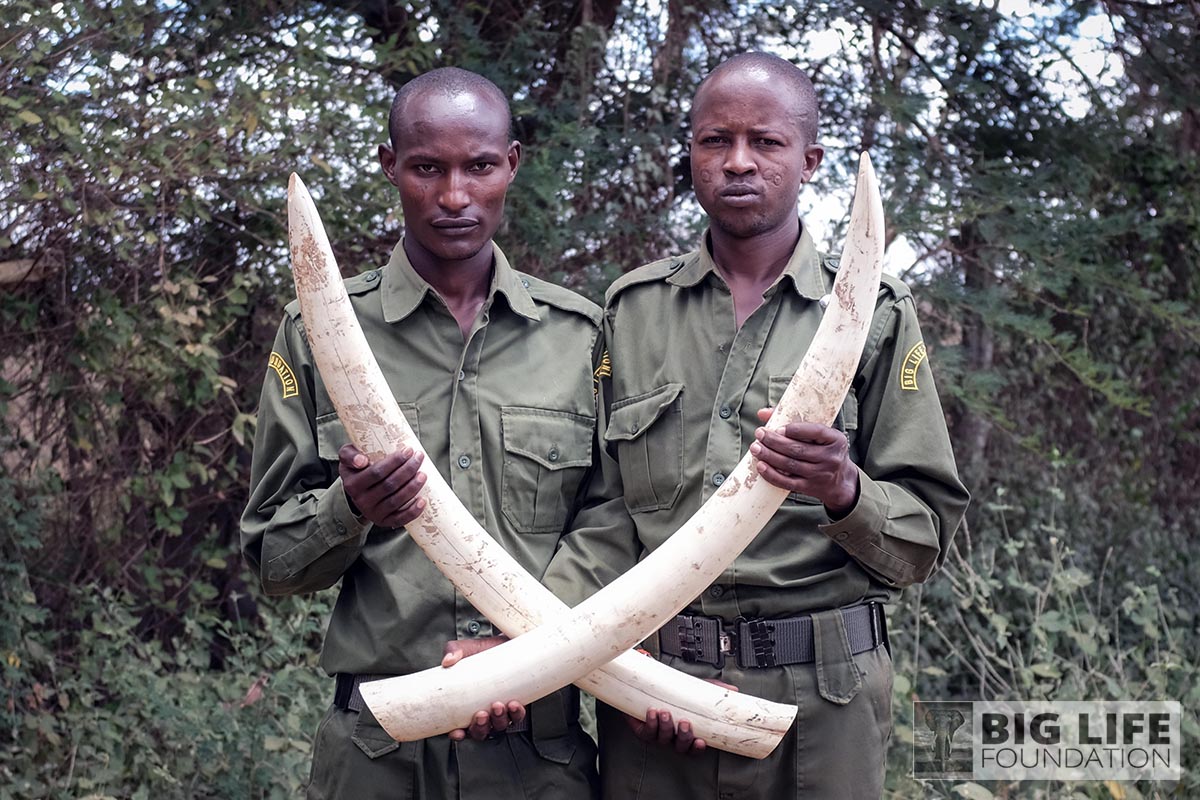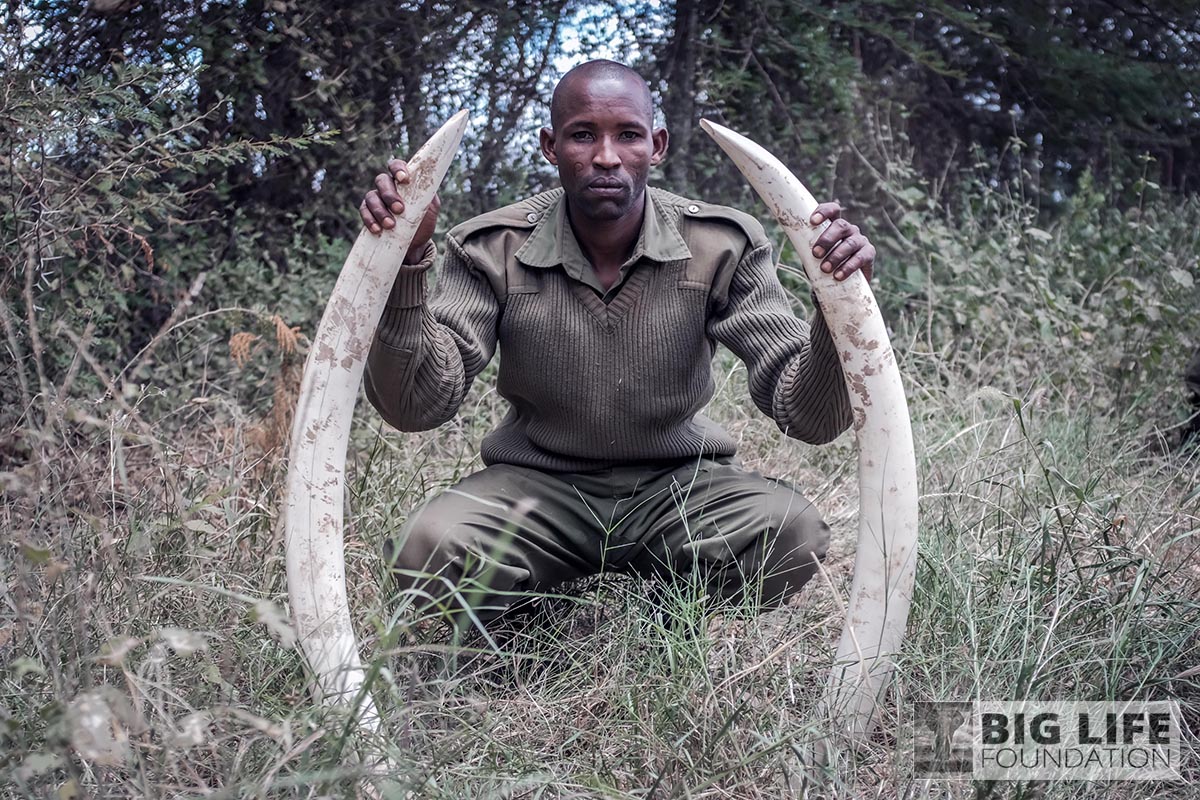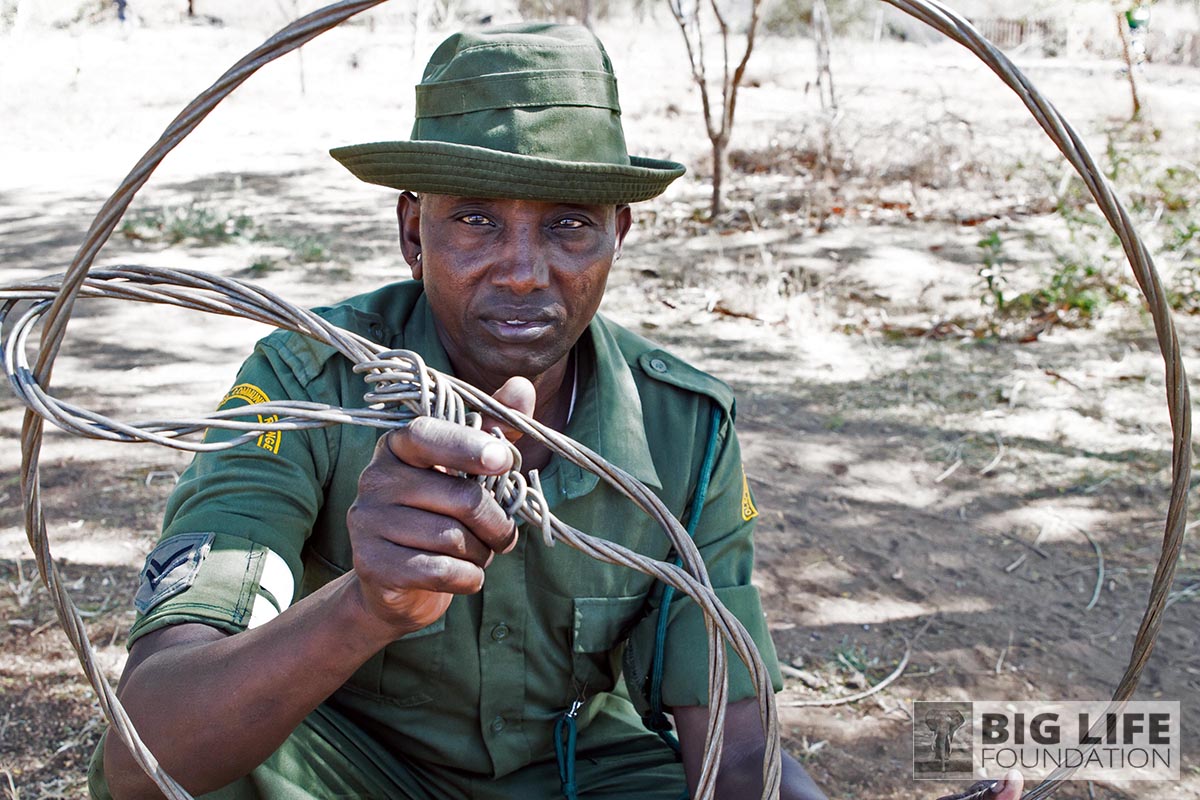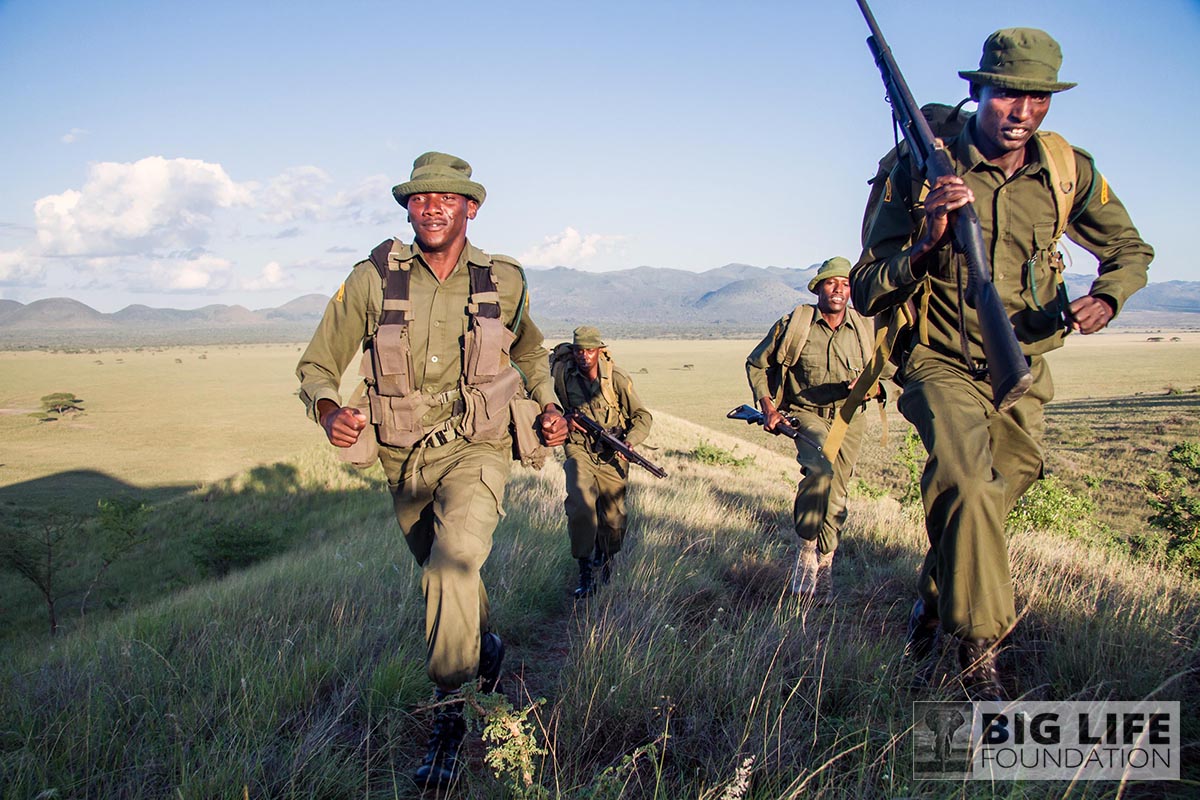 RELATED ARTICLES
Dec 17, 2020 - WATCH OUT FOR THE WOMEN OF BIG LIFE

Dec 3, 2020 - ARRESTED FOR "BYCATCH"

Oct 7, 2020 - THE PROBLEM WITH PANGOLINS

Sep 2, 2020 - THE (DEADLY) WANTED LIST

Aug 11, 2020 - THE MOMENT THE IVORY TRADE HAS BEEN WAITING FOR

Jun 19, 2020 - GIRAFFE POACHERS STRIKE AGAIN – AND SO DOES BIG LIFE

Apr 29, 2020 - THE IVORY SCAVENGER

Apr 15, 2020 - WHEN LION MET OWL

Apr 2, 2020 - THE POACHERS WHO SHOULD HAVE STAYED AT HOME

Mar 20, 2020 - THE WILD ORIGINS OF A HUMAN CRISIS

Jan 7, 2020 - CATCHING THE CHRISTMAS KILLERS

Jan 2, 2020 - IVORY ON OUR DOORSTEP

Nov 4, 2019 - PANGOLIN TRADERS GET WHAT THEY ASKED FOR

Jun 21, 2019 - GIRAFFE ON A MOTORBIKE

May 20, 2019 - Trapping the Ivory Traders

Feb 15, 2019 - BIG LIFE'S NEW DIGITAL CHESS BOARD

Oct 10, 2018 - Yet Another Ivory Bust: What is CITES Thinking?

Sep 14, 2018 - Surveillance Pays Off

Jul 18, 2018 - When 'In Vogue' Means 'In Trouble'

Nov 12, 2017 - A SCALY SURPRISE

Sep 3, 2017 - JUSTICE SERVED – MORE PROSECUTORS MEANS MORE CONVICTIONS

Jul 28, 2017 - POACHERS CAUGHT, IVORY FROM FOUR DEAD ELEPHANTS CONFISCATED

Jun 5, 2017 - A BAD WEEK FOR THE BAD GUYS

May 2, 2017 - SHUTTING DOWN SUPPLY – ANOTHER IVORY BUST

Apr 6, 2017 - CATCHING A CROCODILE CATCHER

Mar 26, 2017 - IVORY DEALERS AN ENDANGERED SPECIES IN AMBOSELI

Jan 24, 2017 - THE TEACHER WHO TRIED THE IVORY TRADE

Jan 15, 2017 - CROSS-BORDER IVORY SMUGGLERS NABBED

Oct 10, 2016 - IVORY DEALERS RUNNING SCARED AFTER SERIES OF BUSTS

Sep 29, 2016 - NEW SPECIES DISCOVERED: THE PYTHOLIN

Sep 24, 2016 - DO WE WANT ANOTHER ELEPHANT MASSACRE?

Aug 25, 2016 - TRAPPING THE IVORY TRADERS

Jul 23, 2016 - IVORY KINGPIN GETS HIS DUE

May 29, 2016 - THE IVORY BUST… AND THEN WHAT?

Apr 30, 2016 - FROM IVORY TO ASHES

Apr 11, 2016 - BREAKING THE IVORY SUPPLY CHAIN

Jan 31, 2016 - Another one bites the dust: gang member caught

Jan 23, 2016 - CHRISTMAS SHOPPING FOR IVORY

Dec 17, 2015 - TRACKER DOGS PUTTING THEMSELVES OUT OF BUSINESS

Oct 23, 2015 - A POACHER'S CHOICE: $10,000 OR SIX YEARS IN JAIL

Sep 28, 2015 - HIGH STAKES HIDE AND SEEK: TWO NEW NOSES JOIN THE BIG LIFE TEAM

Jul 14, 2015 - ELEPHANT IVORY SIEZED IN BUST

Jul 1, 2015 - AN UNEXPECTED LIGHT

Jun 11, 2015 - POACHERS BUST ALONG KENYA'S BLACK ARTERY

Jun 7, 2015 - TANZANIA'S ELEPHANT-KILLING FIELDS

May 14, 2015 - ENDORSEMENT OF BIG LIFE FOUNDATION BY HONORABLE KATOO OLE METITO, MP

Jan 14, 2015 - DEADLY TOOLS OF A POACHERS' TRADE

Jan 7, 2015 - POACHER CAUGHT IN AMBUSH WITH SEVEN CARCASSES

Aug 14, 2014 - TIP-OFF PAY-OFF

Jul 31, 2014 - BIG LIFE CONFISCATES IVORY IN STING OPERATION