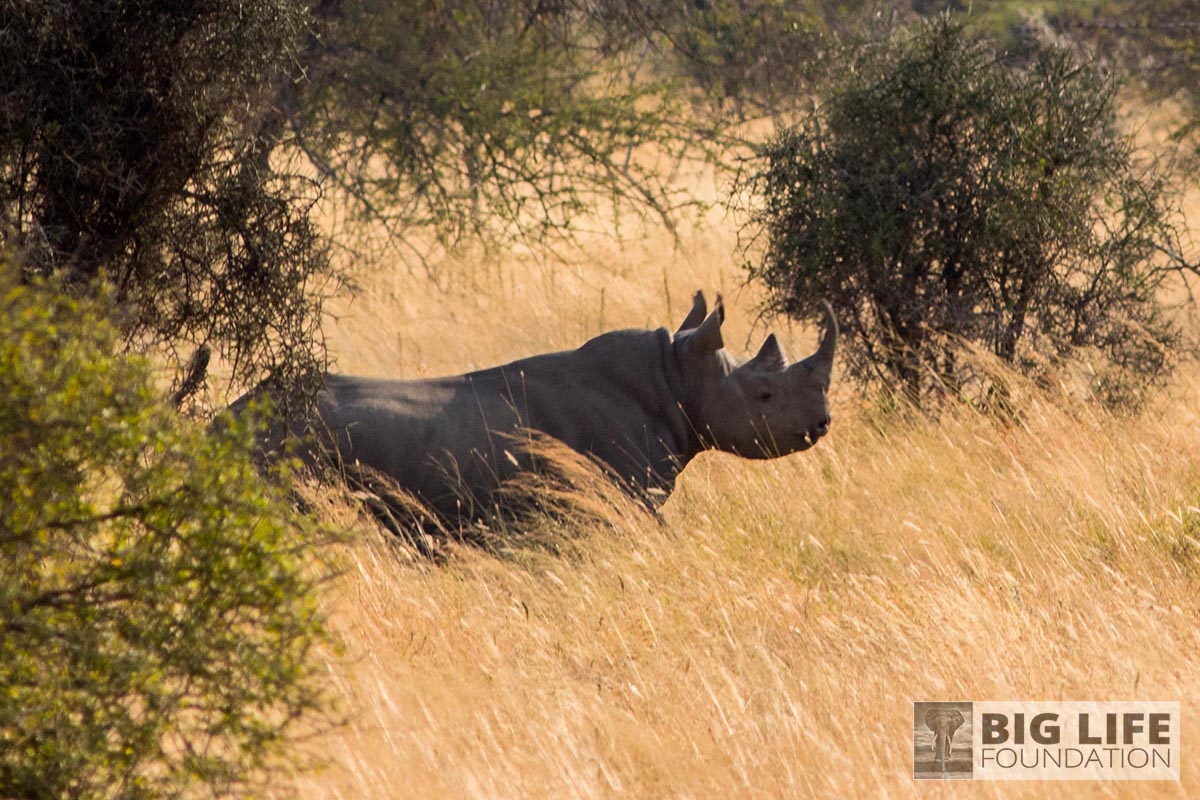 There are seven known critically-endangered Eastern black rhinoceros in Big Life's area of operation. They spend most of their time in the densely-forested Chyulu Hills National Park, protected by dedicated Big Life rangers and the Kenya Wildlife Service.
In addition to monitoring and protecting the resident rhinos, Big Life has been working to improve infrastructure in the rhino area, the goal of which is to maintain Intensive Protection Zone (IPZ) status, which will allow for the future inbound translocation of rhinos from other territories. IPZ status is awarded by the Kenyan government for demonstrating that the area and the rhino population can be effectively protected. The infrastructure involved includes roads, fencing, and consistent water supply.
All anti-poaching and monitoring efforts are conducted in close collaboration with the Kenya Wildlife Service. Specially-trained Big Life rangers use traditional tracking methods, camera traps, and live sightings to maintain an accurate record of all living rhinos in the rhino area, and raise red flags if a certain period of time elapses between recording specific individuals.
7 Rhinos
59 Rhino Protection Rangers
10 Dedicated Rhino Outposts
10 Dedicated Rhino Units
43 Camera Traps
3 Water Points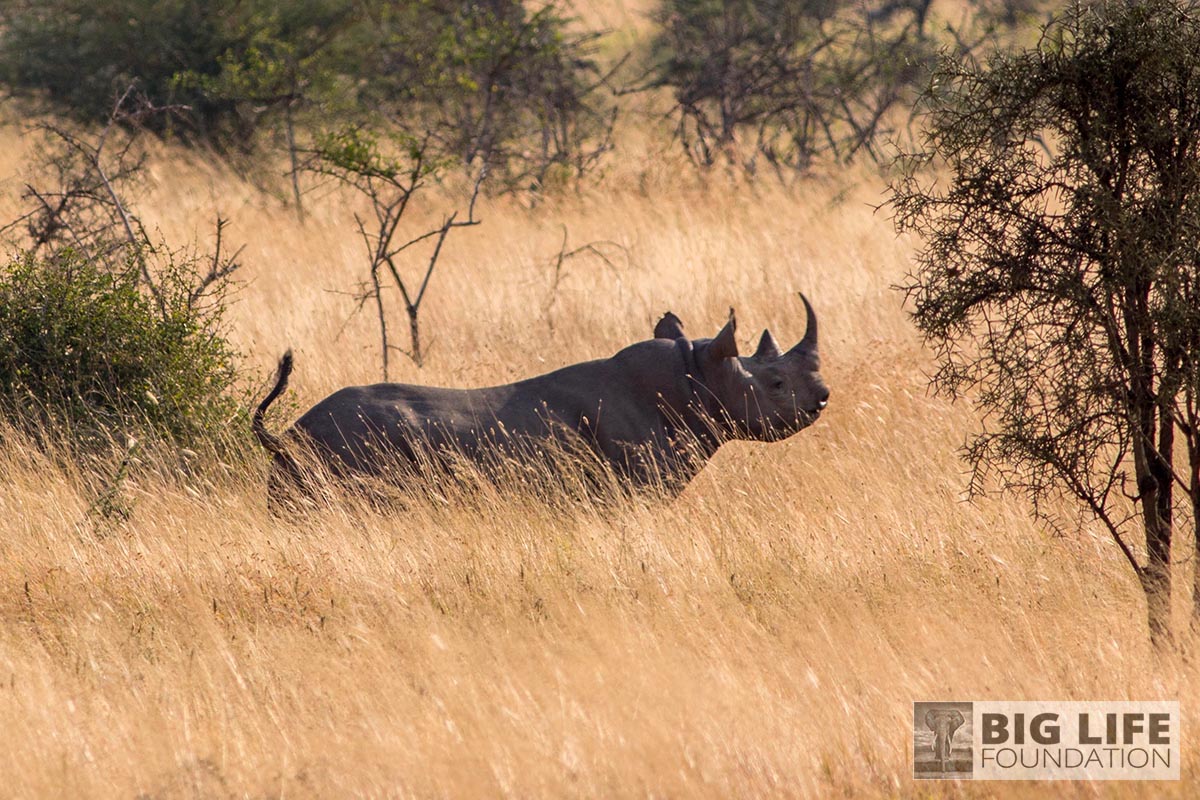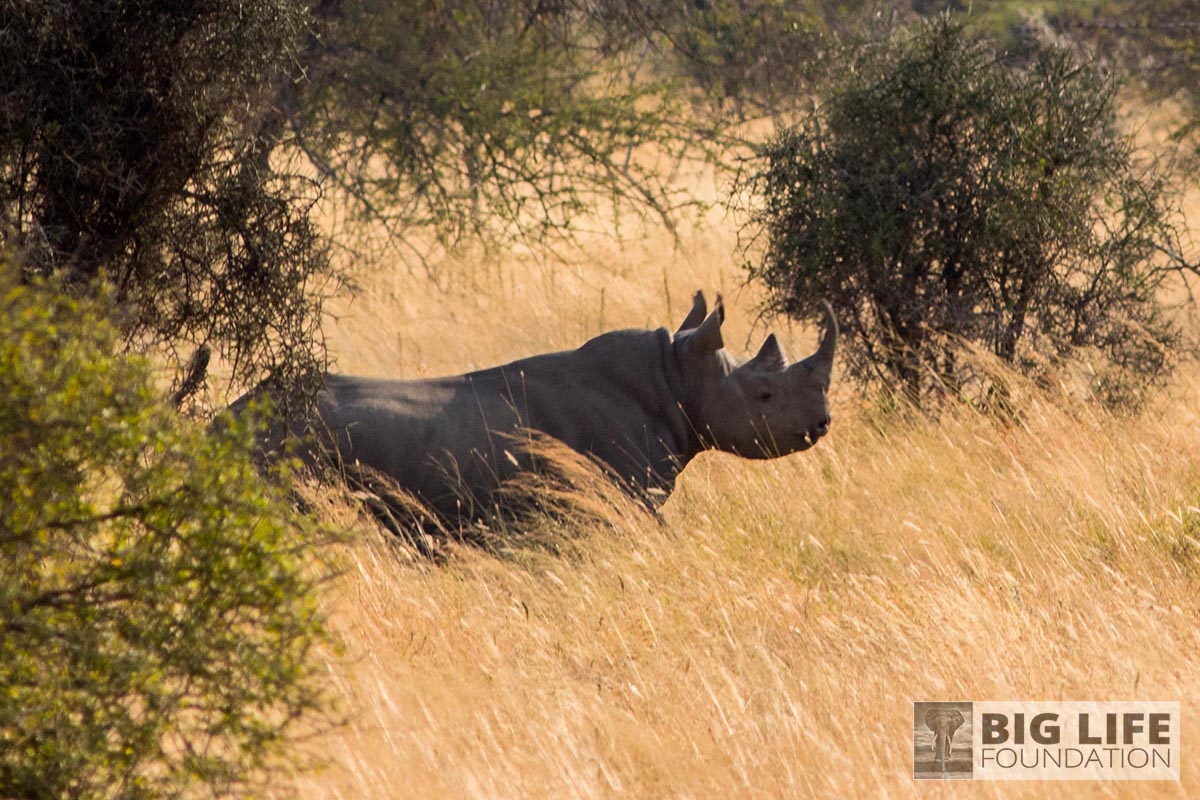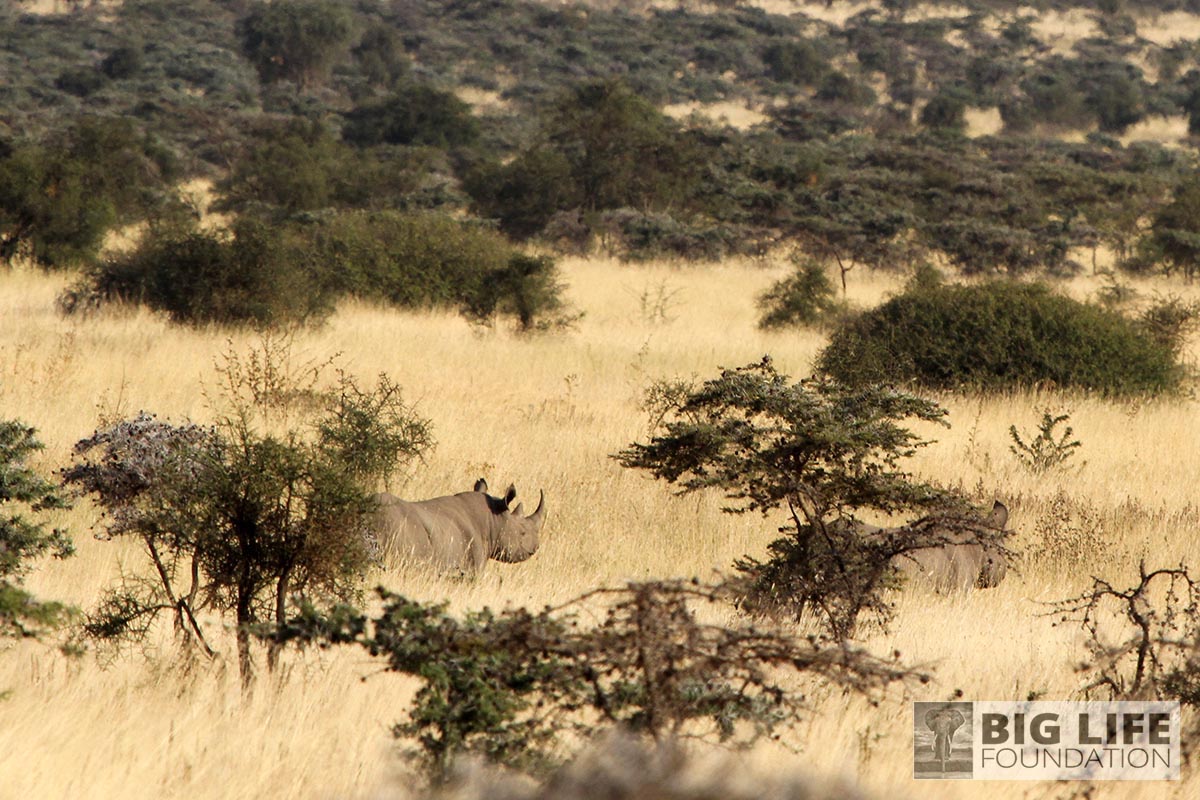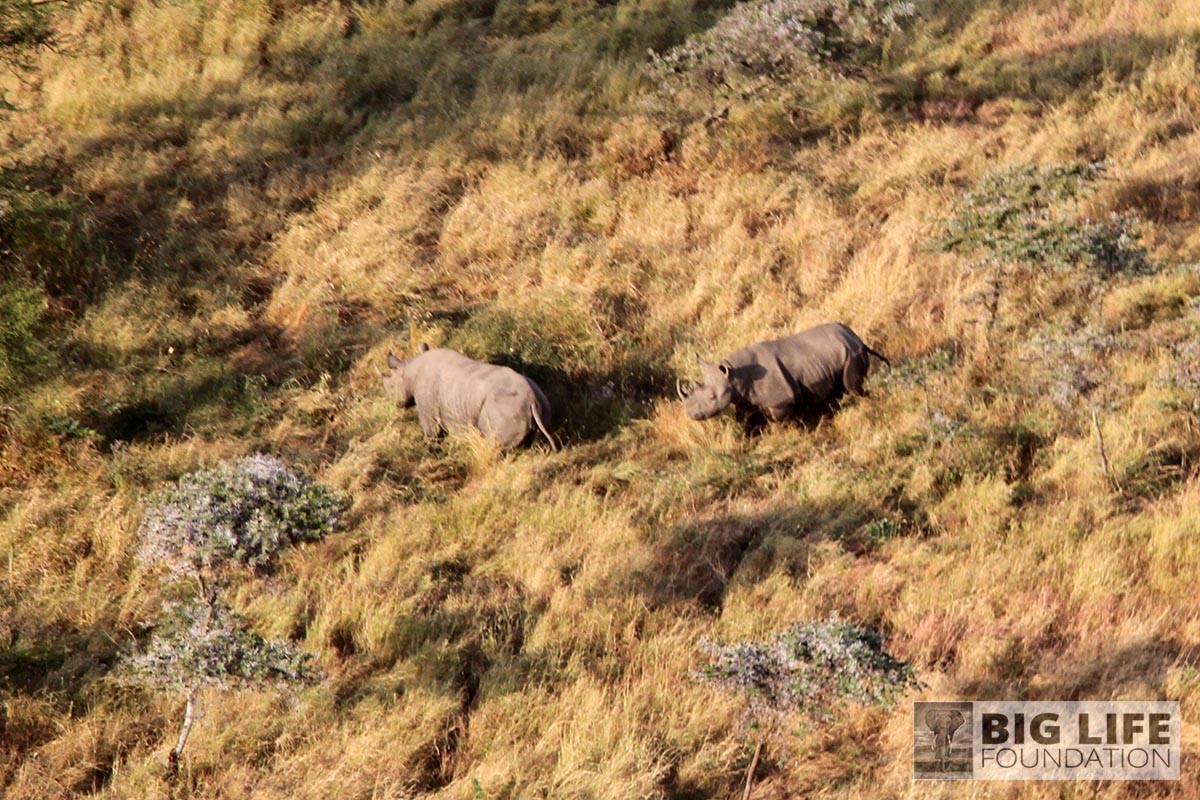 RELATED ARTICLES
Jul 27, 2016 - PROTECTING A MODERN-DAY DINOSAUR

Jun 30, 2016 - BACK FROM THE DEAD

Oct 13, 2015 - FIGHTING BACK AFTER BAHATI'S DEATH

Sep 19, 2015 - MOURNING BAHATI

Sep 18, 2015 - RANGERS CONTINUE SEARCH FOR BAHATI, THE SNARED RHINO CALF: DAY THREE

Sep 17, 2015 - BIG LIFE RANGERS HOT ON THE TRAIL OF SNARED RHINO CALF: DAY TWO

Sep 16, 2015 - RANGERS RACE AGAINST TIME TO RESCUE SNARED RHINO CALF

Mar 14, 2015 - A LUCKY RHINO CALF CALLED BAHATI ("GOOD LUCK")

Sep 9, 2014 - RHINO POACHERS KILLED IN CHYULU HILLS SHOOT-OUT

Mar 12, 2014 - THE RHINOS OF KENYA : THE BATTLE INTENSIFIES

Jul 2, 2013 - RHINO MOTHER & CALF KILLED BY POACHERS IN CHYULUS

Apr 23, 2013 - THE SEARCH FOR THE SNARED RHINO : APRIL 24, GAME OVER

Mar 12, 2013 - URGENT SEARCH FOR RHINO CAUGHT IN POACHER'S SNARE

Sep 25, 2012 - RHINO GUNNED DOWN IN THE CHYULU HILLS