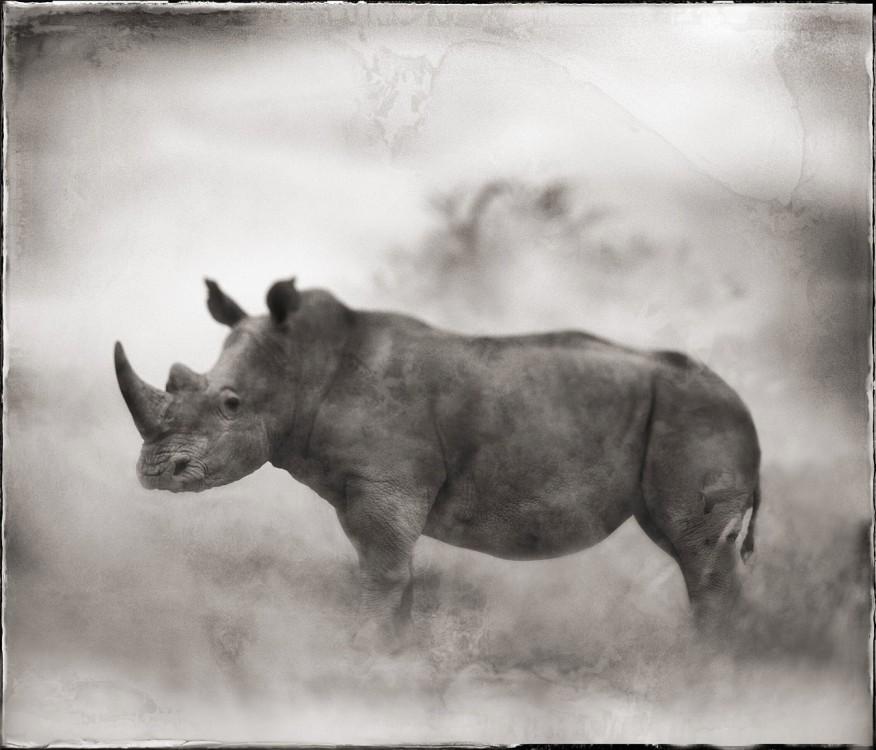 The death of Sudan, the last male Northern white rhino, was a heartbreaking reminder of the fragility of many endangered species. Hunted to near-extinction, just two Northern white rhinos now remain: Najin, Sudan's daughter, and Fatu, his granddaughter. The fate of the Northern white rhino was not determined by a conservation fail, or an unavoidable tragedy. The fate of the Northern white rhino was determined by people.
A few hours south from Sudan's final resting place lives another small population of rhinos – seven Eastern black rhinos, one of the most endangered species on earth. The rhinos, living in the Chyulu Hills, are protected day and night by Big Life community rangers and Kenya Wildlife Service. Of the roughly 600 rhinos currently residing in Kenya, this small population represents one of the last wild populations in Kenya.
To help ensure the species' survival, Big Life has been working hard to obtain Intensive Protection Zone (IPZ) status in the Chyulu Hills. The Chyulu Hills are ideally suited for rhinos, and achieving IPZ status would enable us to qualify for inbound rhino translocations. A key component to securing IPZ status is ensuring the current population of rhinos continues to prosper. Big Life is excited to report that due to the steadfast work of our rangers, there were zero incidents of poaching in the rhino territory in 2017. Together with our partners, we aim to achieve IPZ status by mid-2018.
Big Life's hope is that the fate of the Eastern black rhino will also be determined by people. But this time, by the dedicated people who are working to secure a future for this species in the wild.
To help us protect the Eastern black rhino and achieve IPZ status, please consider making a donation.
Photo : © Nick Brandt