Big Life works on the ground in Africa, partnering with communities to protect nature for the benefit of all. We depend on your donations to keep our operations running. Thank you for your generosity.

Your monthly support helps keep our operations running year-round. Learn about the Ranger Club and how you can help fund our rangers and other areas of need. Your monthly gifts will keep our boots on the ground and eyes on the horizon for the benefit of wildlife, wild lands, and local communities.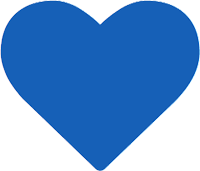 Make a donation to Big Life in honor or in memory of someone special. For donations of $50 or more, Big Life can send an acknowledgment – via email or mail – to the honoree or family member.


WIRE TRANSFER
To send funds directly to our bank account, please email This email address is being protected from spambots. You need JavaScript enabled to view it. for secure wiring instructions.

STOCK GIFTS
Donating stocks or securities is an excellent way to support our mission and receive potential tax benefits. If you are interested in donating stock, please email This email address is being protected from spambots. You need JavaScript enabled to view it. for instructions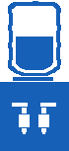 Many employers—from private corporations to the US Federal government—offer workplace giving programs.
Click here to learn how to maximize your donation via workplace giving.

A donor-advised fund (DAF) is a centralized charitable account. It allows charitably-inclined individual, families and businesses to make tax-deductible charitable donations of cash, publicly-traded stock and in some cases, certain illiquid assets, to a public charity that sponsors a DAF program.
To make a donation via DAF, click here.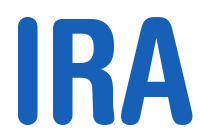 Make a difference today and save on taxes. It's possible when you support Big Life through your IRA.

Did you know that every time you shop online, you could be helping to support our mission? Click here to learn how to make donations to Big Life at no cost to you.

Buying a new car? Getting rid of an old one? We've teamed up with Donate For Charity so you can easily donate your vehicle. They will arrange for your car to be picked up and handle all the issues associated with donating your car. You can either click on the Vehicle Donation Form link, or call Donate For Charity directly at (866) 392-4483.

It costs millions of donors per year to fund our programs within the Amboseli-Tsavo-Kilimanjaro ecosystem. To see some examples of how your support will help, CLICK HERE.
ABOUT BIG LIFE
BIG LIFE FOUNDATION USA is a tax exempt 501(c)(3) nonprofit organization. Our tax identification number is 27-3455389. Donations are tax-deductible to the full extent of the law as allowed by the IRS.
Please contact us with any questions at This email address is being protected from spambots. You need JavaScript enabled to view it. or 971.322.3326.
Big Life Foundation USA
1715 North Heron Drive
Ridgefield, WA 98642
USA

BIG LIFE FOUNDATION CANADA is a registered charity with Canada Revenue Agency. The corporation number is 812720-4.
Please contact us with any questions at This email address is being protected from spambots. You need JavaScript enabled to view it. or 416.624.6568.
Big Life Foundation Canada
17474 Humber Station Road
Caledon Ontario L7E 0Z2
Canada
BIG LIFE UK is a Charitable Incorporated Organization (CIO). The registered charity number is 1158772. We are registered with HMRC to collect Gift Aid on eligible donations.
Please contact us with any questions at This email address is being protected from spambots. You need JavaScript enabled to view it..
Big Life UK
c/o Chapel & York Ltd
Unit 12 Ladycross Business Park
Hollow Lane
Dormansland
Surrey RH7 6PB
United Kingdom
Please consult with your professional tax advisor pertaining to the tax deductibility of your donations.
Thank you for being a part of protecting wildlands and wildlife through Big Life Foundation!