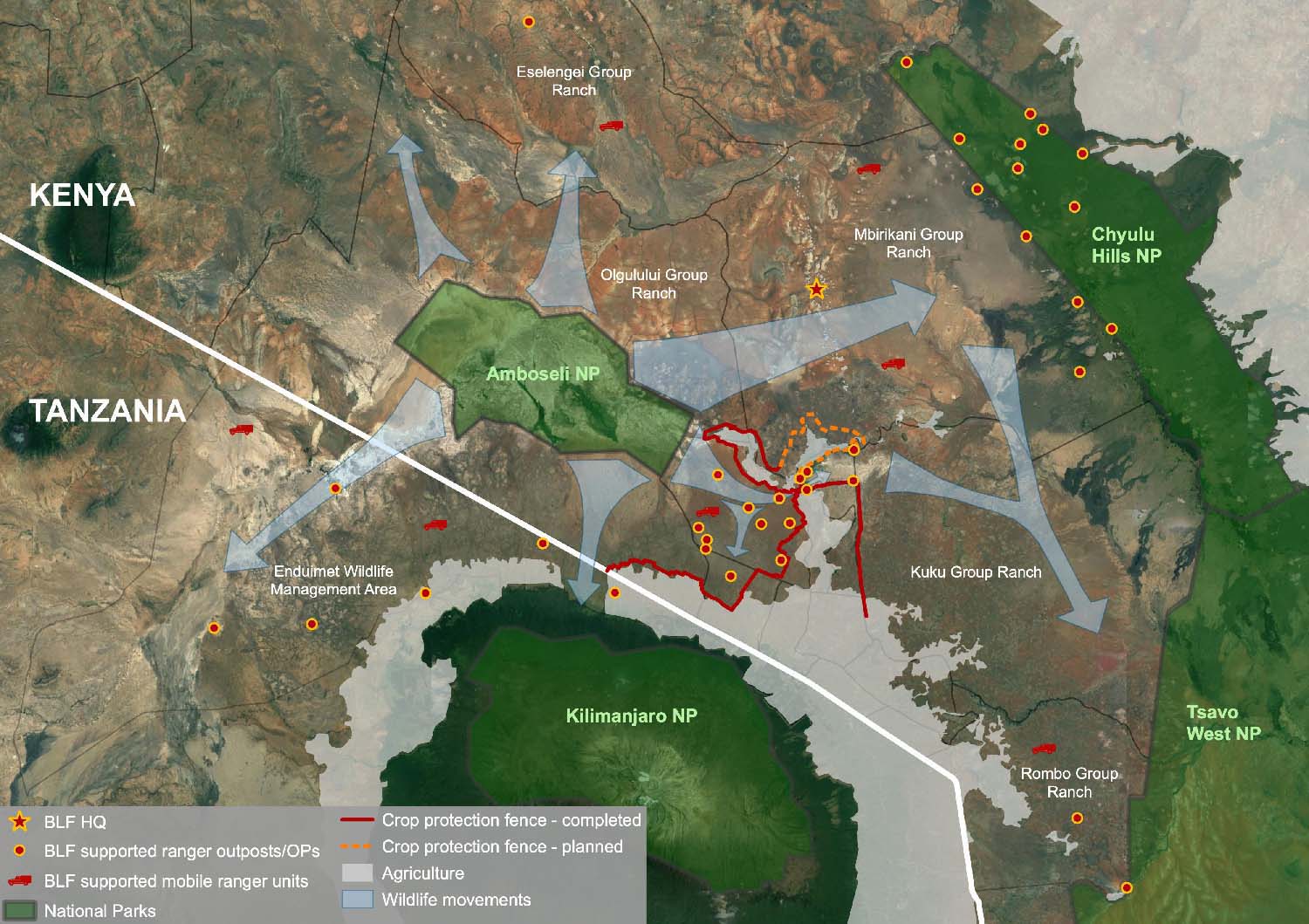 click to enlarge
Big Life's Area of Operation (AOO) covers approximately 1.6 million acres of the Amboseli-Tsavo-Kilimanjaro (Greater Amboseli) ecosystem in East Africa.
Our rangers help to protect and secure wildlife and critical habitat stretching fom the Rangelands north of Amboseli to the Chyulu Hills and Tsavo West National Park in the east, and south to Kilamanjaro National Park.
The area is a central connection point for migrating wildlife and contains some of the most important habitat left in Africa. Big Life was the first organization in the region to conduct collaborative cross-border patrols between Kenya and Tanzania.
Our AOO is divided into a core area with a permanent security presence, a non-core area that is actively patrolled by mobile units, and adjacent areas where we provide support as needed.
The level of Big Life support provided varies between outposts.
Core AOO: Eselengei Group Ranch, Kimana Area, Mbirikani Group Ranch, Rombo Group Ranch, Chyulu Hills National Park, and Enduimet Wildlife Management Area (Tanzania)
Non-Core AOO: Merrueshi Ranch, Taveta Area
Adjacent: Kuku Group Ranch, Mailua Ranch, Tsavo West National Park