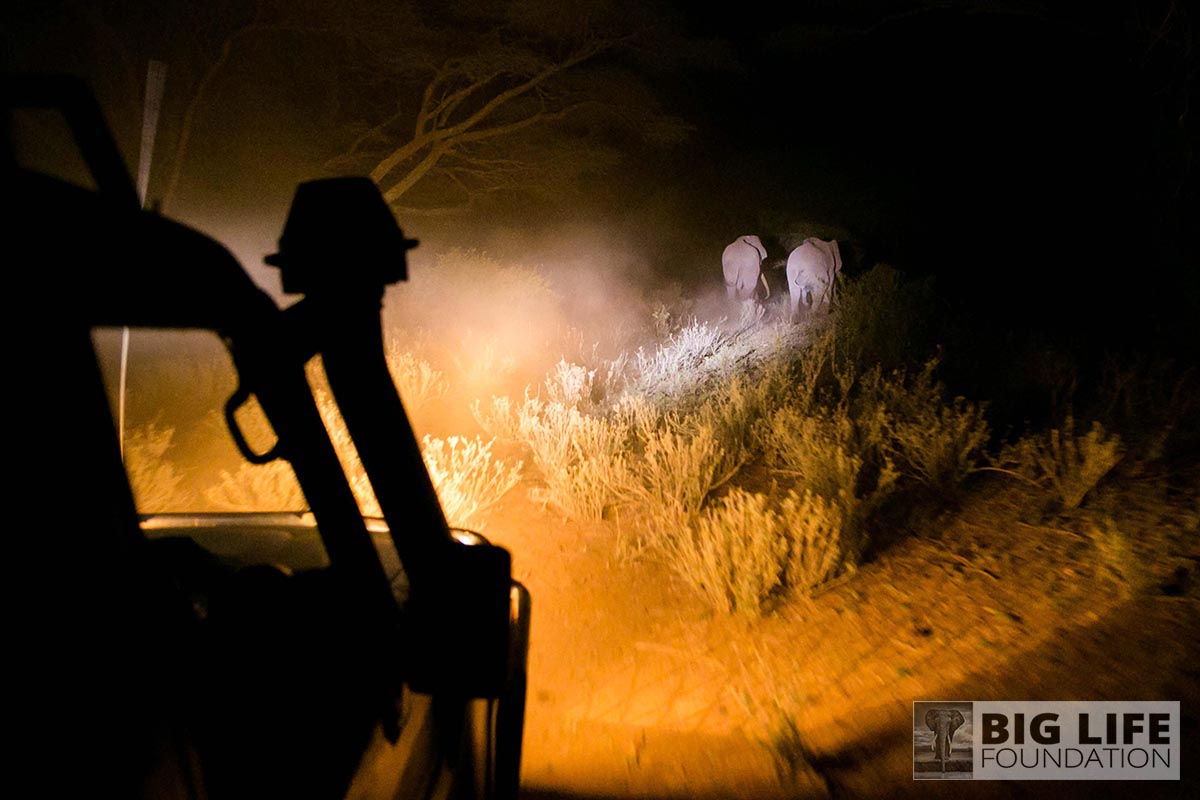 Poaching continues to pose a significant threat, but many elephants face an even bigger challenge: conflict with humans.
As the human population increases, so do competing land uses, such as farming and cattle grazing. As humans compete for limited resources like water, land, and grass for livestock, we further encroach onto what were once wild lands. With less space to share, people and animals now come into direct contact at an alarming rate and often with deadly results.
Big Life works strategically to mitigate human-elephant conflict, such as by deploying dedicated rapid-response teams to chase elephants out of farms, and by building crop-protection fences to deter elephants from entering farmed areas in the first place. We also help to protect the local water supply from damage caused by elephants and to provision water when necessary so that there is enough for livestock and wildlife alike.
100 km of Crop-Protection Fencing
24 Crop-Protection Rangers
31 Fence Maintenance Workers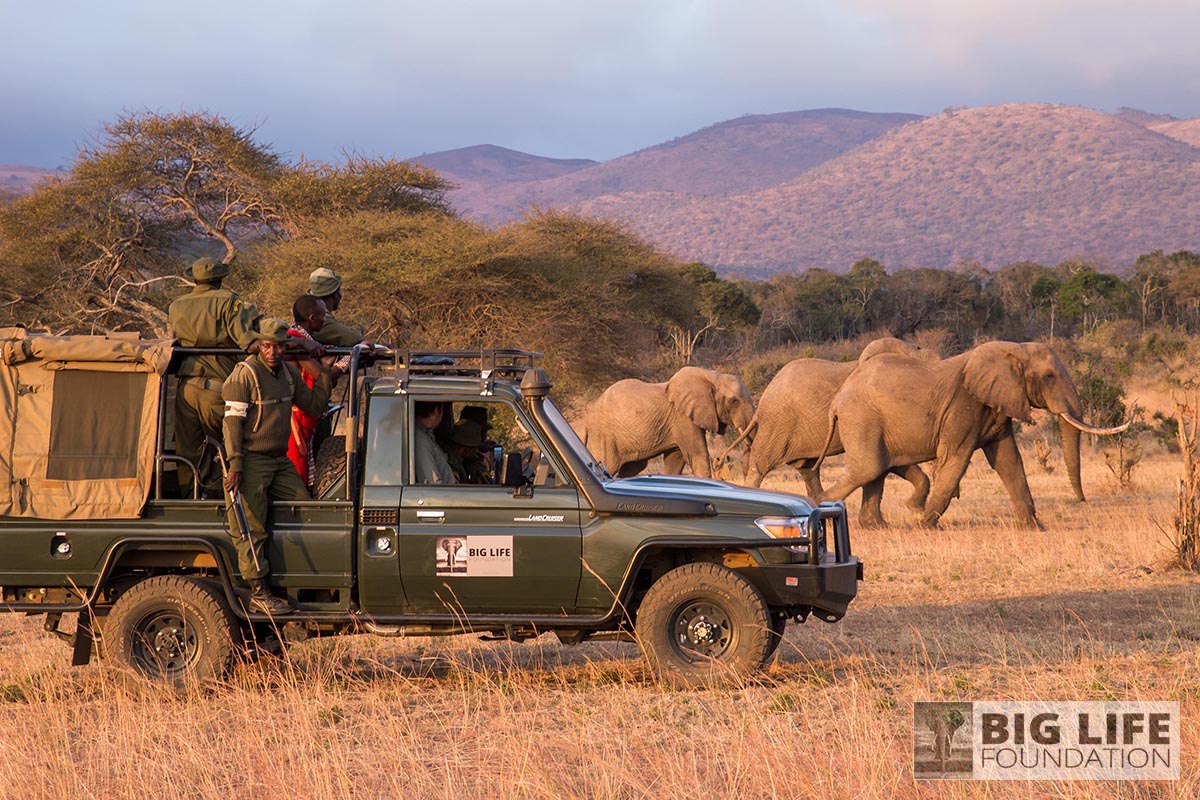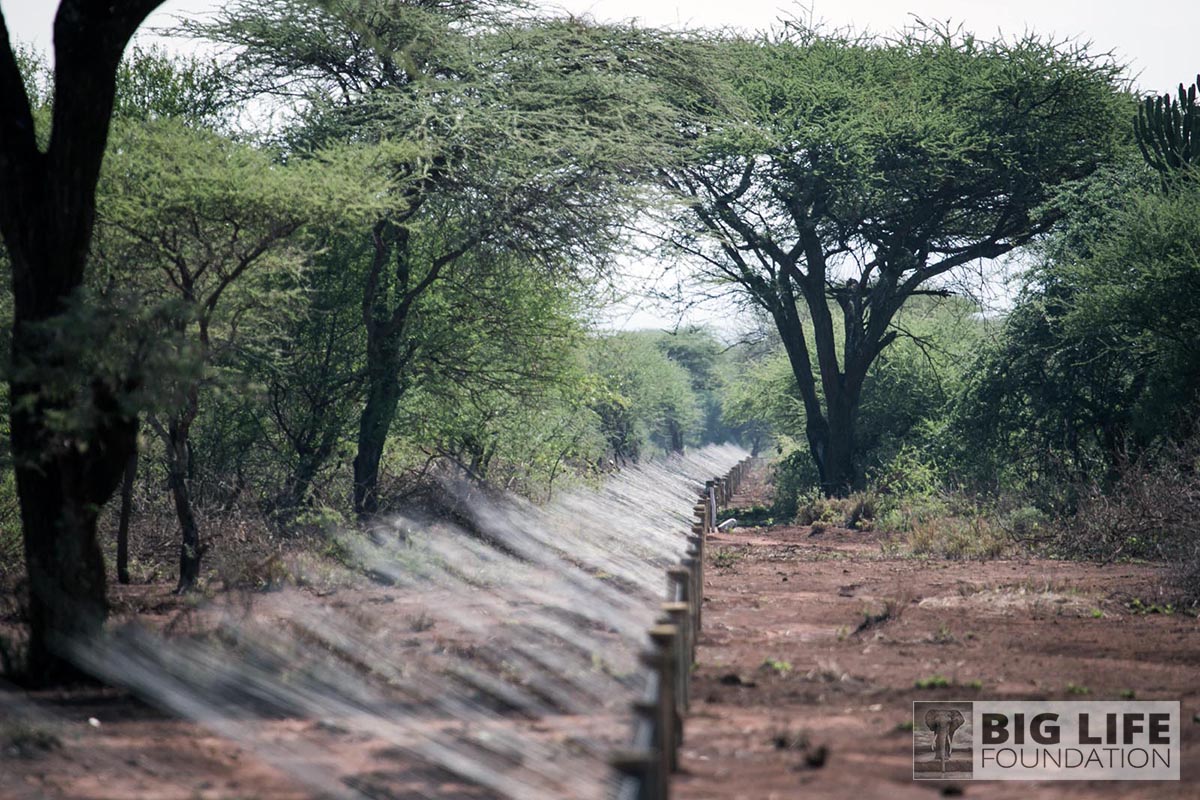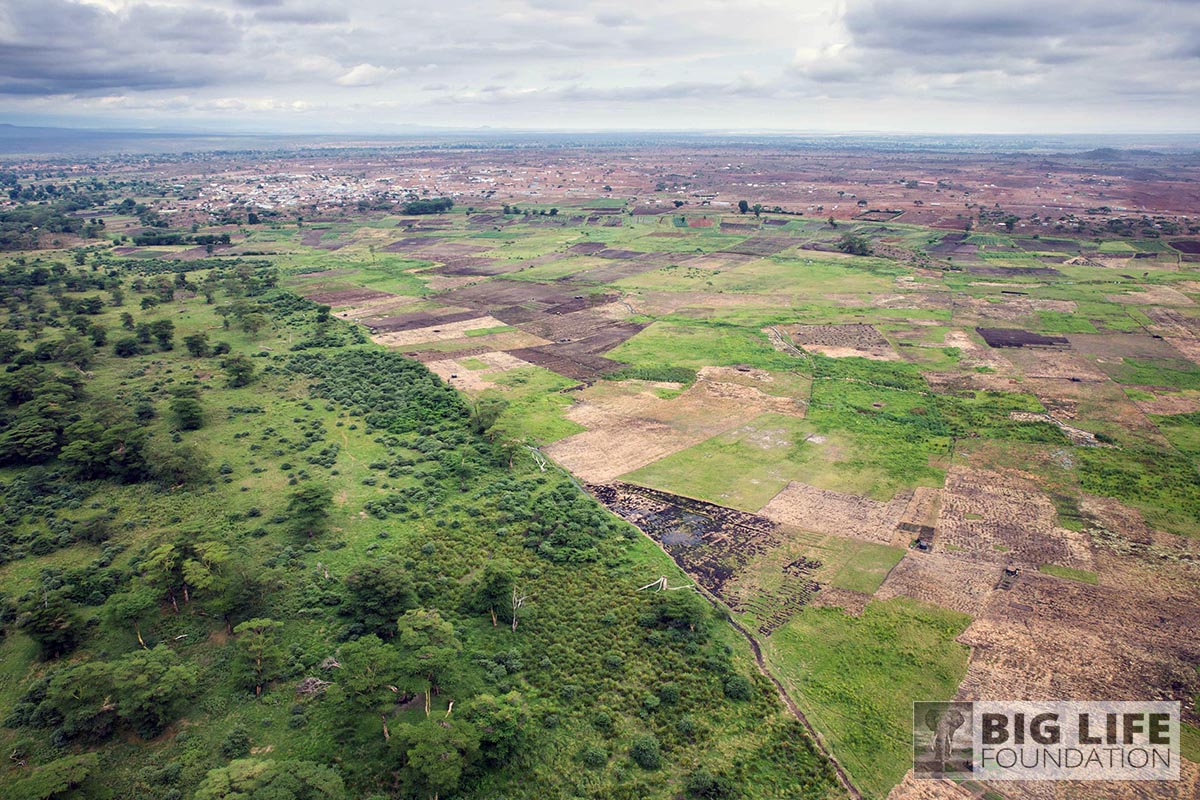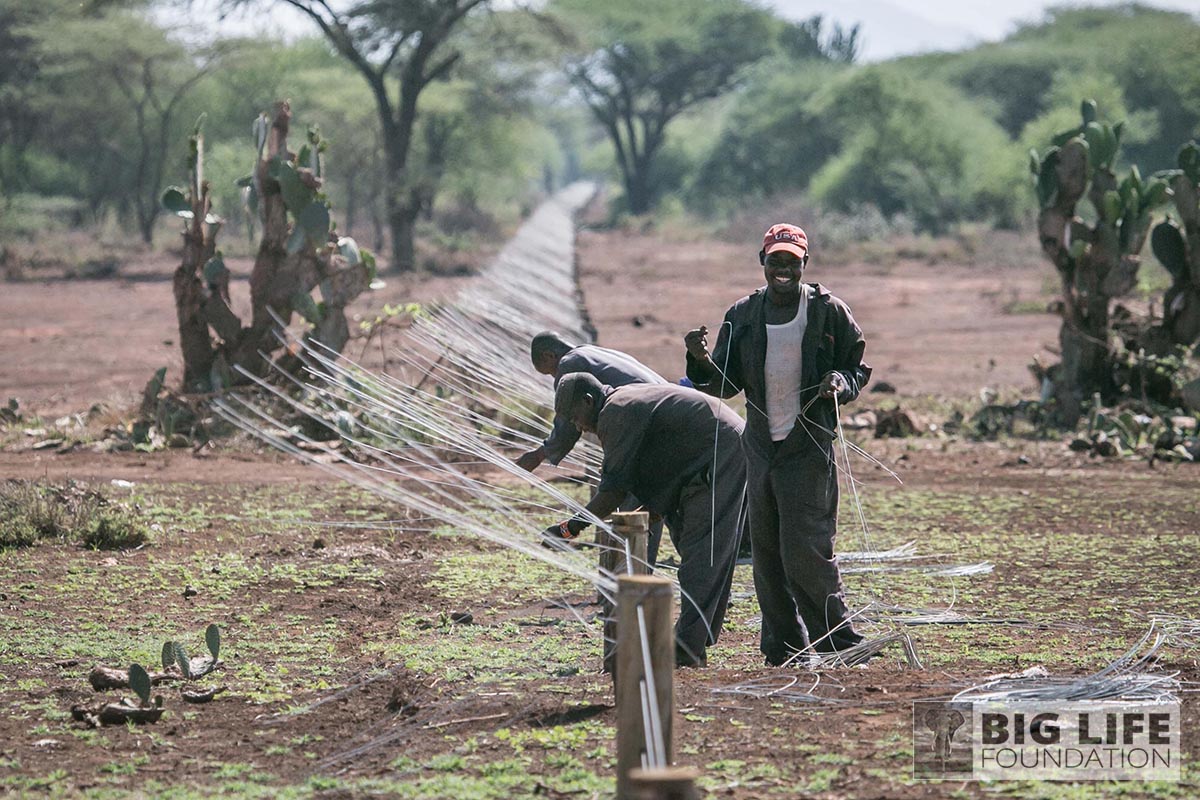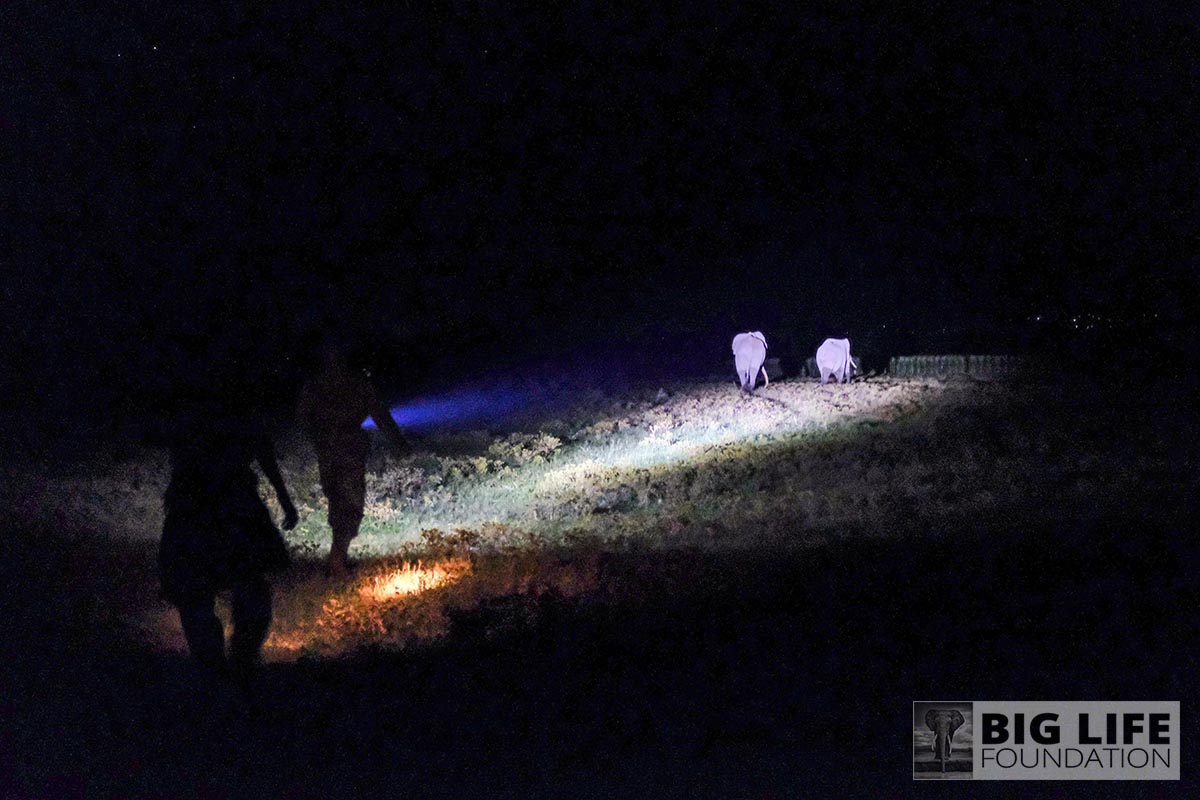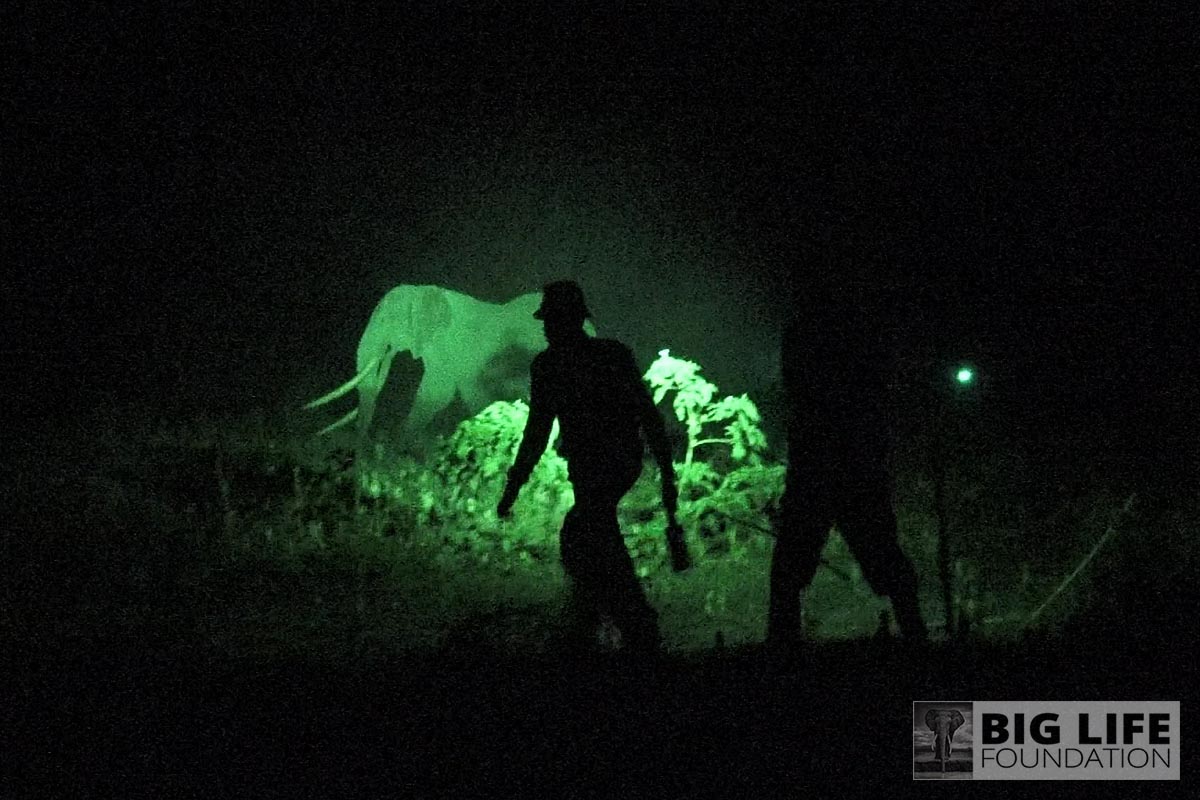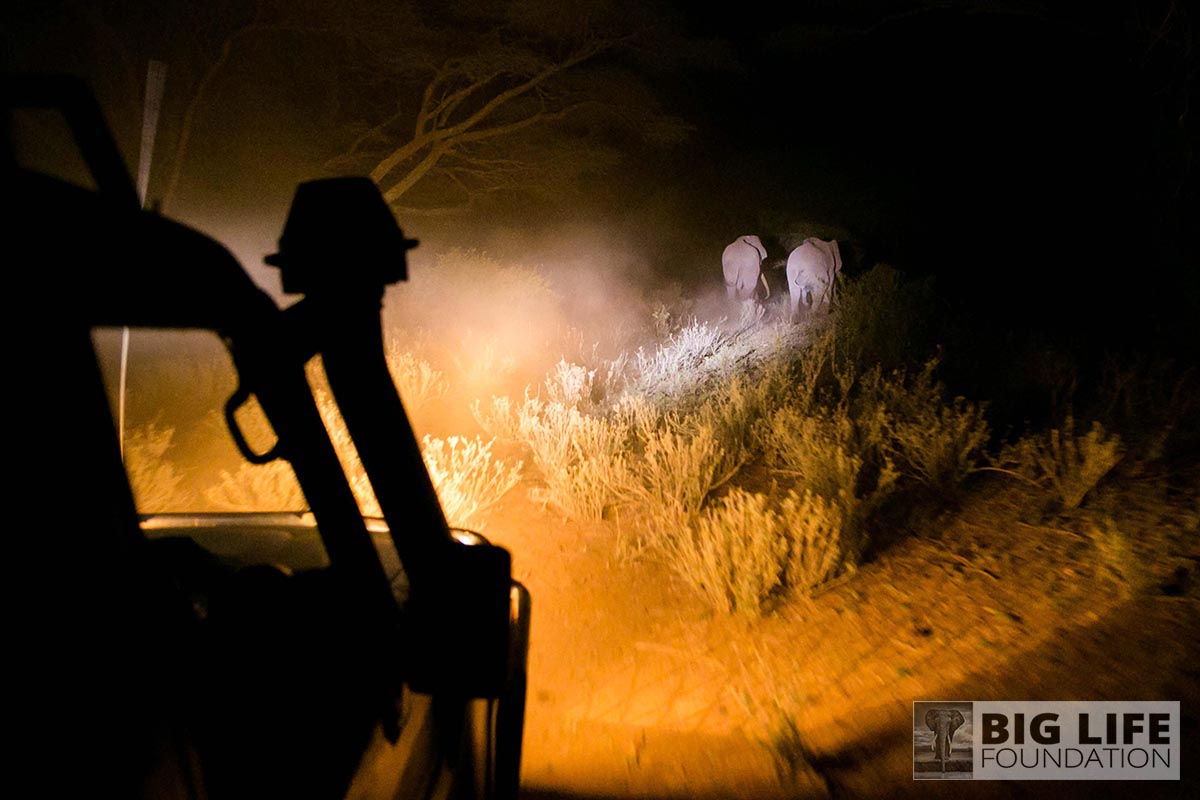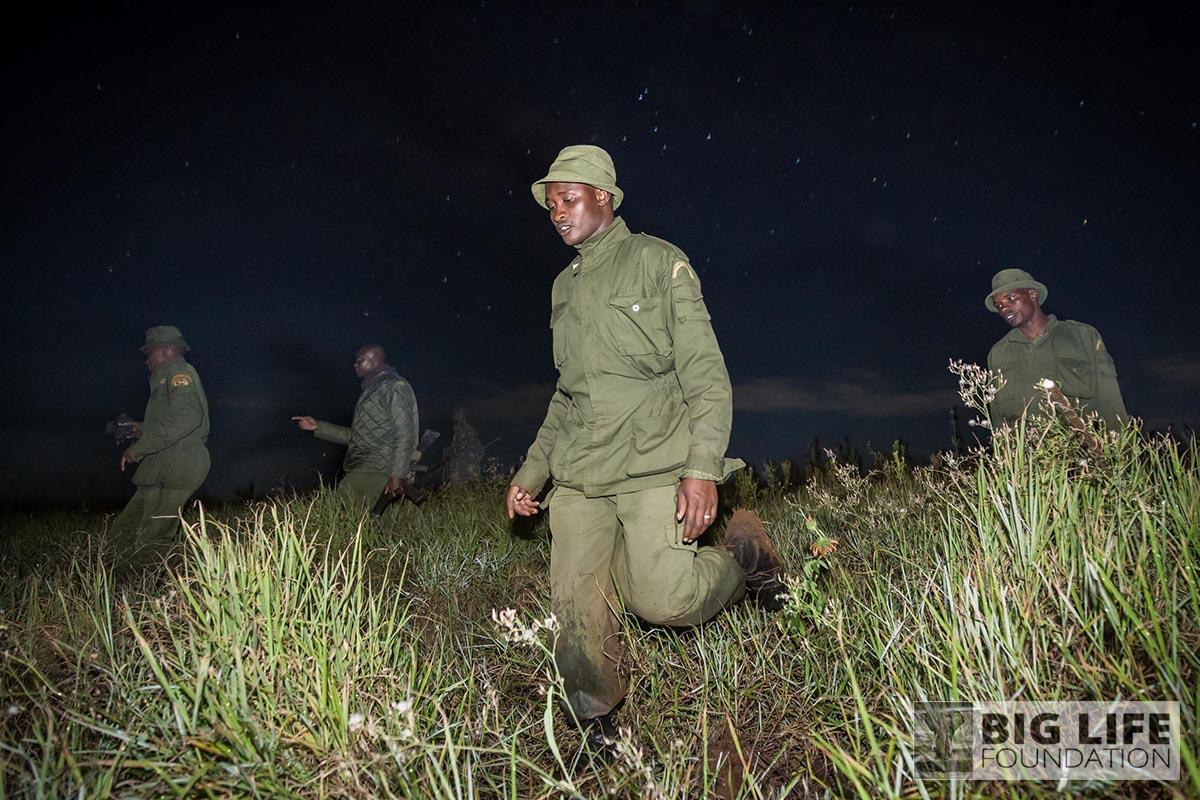 RELATED ARTICLES
Dec 28, 2021 - THIS IS CRAIG

Feb 18, 2021 - A MESSAGE FROM THE ELEPHANTS

Sep 29, 2020 - TREATING AN ELEPHANT MOM

Mar 10, 2020 - Between Spears and Tusks

Mar 3, 2020 - Human-Wildlife Coexistence and the Future of Wildlife

Feb 25, 2020 - A SHORT FENCE WITH A BIG IMPACT

Jul 3, 2019 - SURROUNDED BY SPEARS

Jun 29, 2019 - She Was Speared in the Head, But This Elephant is Alive

Mar 20, 2019 - ELEPHANTS HAVE FACES

Feb 1, 2019 - A TALE WITH A LIFESAVING TWIST

Dec 4, 2018 - Unearthing Tim: The Battle to Rescue an Amboseli Icon

Mar 19, 2018 - ULYSSES FALLS AGAIN

Feb 14, 2018 - NEW FILM ON THE FENCE

Sep 20, 2017 - KEEPING TIM OUT OF TROUBLE: ONE YEAR ON

Jul 25, 2017 - NDAWE'S JOURNEY ENDS AT THE HANDS OF HUMANS

Jun 4, 2017 - THE ELEPHANTS' (LITERAL) LINE IN THE SAND : CHAPTER TWO

Feb 19, 2017 - THE TROUBLE WITH ELEPHANTS

Dec 14, 2016 - KEEPING THE (UNINVITED) ELEPHANT OUT OF THE ROOM

Sep 17, 2016 - FAMOUS TUSKER GETS HI-TECH NECKLACE

Aug 12, 2016 - TARGET ACHIEVED ON JUNE'S FENCE APPEAL, THANKS TO BIG LIFE DONORS

Jul 1, 2016 - SPEARS FLY IN AMBOSELI

Jun 25, 2016 - AN ELEPHANT CALLED TIM (& A SPEAR THAT CAME SO CLOSE)

Jun 11, 2016 - BEYOND POACHING

Jun 1, 2016 - SPEARED ELEPHANT TREATED IN RECORD TIME

Mar 12, 2016 - A TRAGIC WEEK FOR ELEPHANTS AND PEOPLE

Nov 29, 2015 - A MIDNIGHT STRIKE

Nov 1, 2015 - ELEPHANT TREATED AFTER BEING SPEARED IN THE BACK

Jun 7, 2015 - TANZANIA'S ELEPHANT-KILLING FIELDS

Jun 2, 2015 - THE EDGE OF HUMANITY: WHERE PEOPLE & ANIMALS FIGHT FOR GROUND

May 25, 2015 - BIG LIFE - 'A MODEL TO REPLICATE'

Mar 31, 2015 - TEAM HELPS INJURED GIANT IN LOOSE GREY SKIN

Feb 15, 2015 - MAN AND ELEPHANT KILLED IN ONGOING ELEPHANT CONFLICT

Aug 4, 2014 - 9-YEAR-OLD ELEPHANT DEAD IN HUMAN-WILDLIFE CONFLICT

Sep 20, 2013 - TWO CROP-RAIDING ELEPHANTS FOUND & TREATED FOR SPEAR WOUNDS

Dec 13, 2012 - BIG LIFE RANGERS SAVE ELEPHANTS' LIVES BY SAVING FARMERS' CROPS