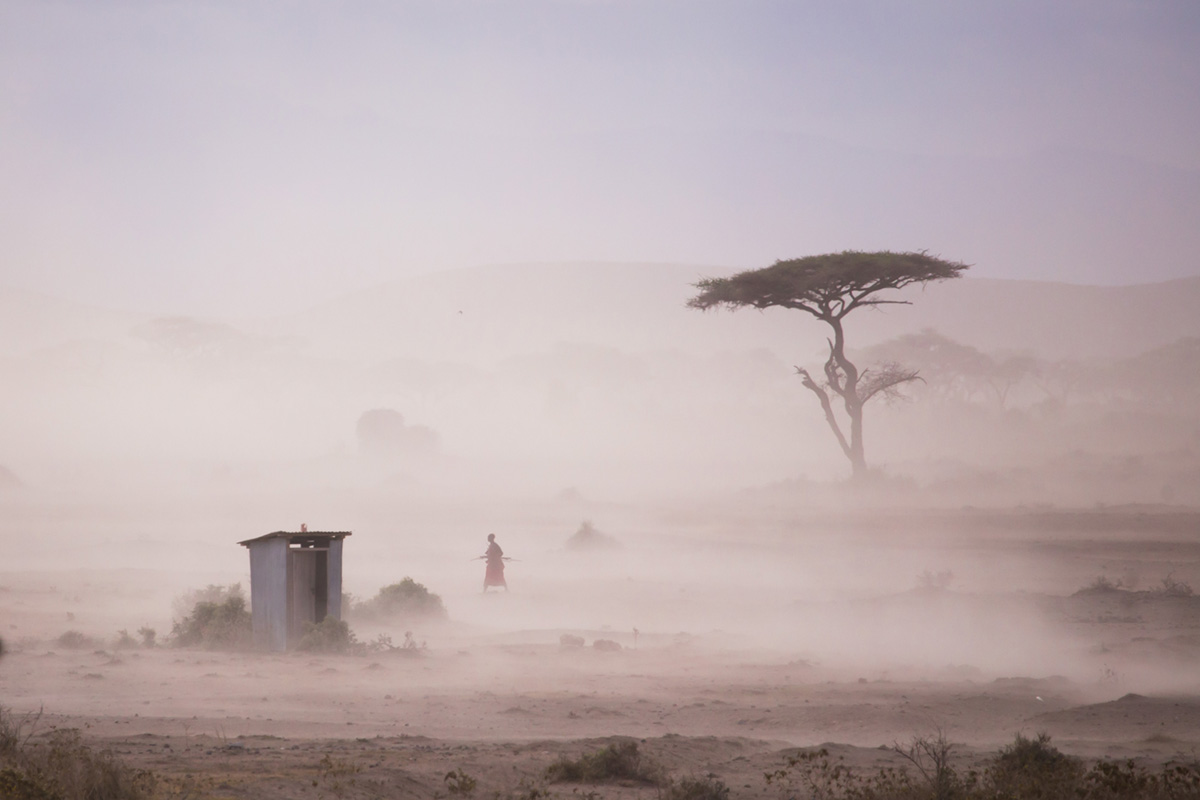 It feels like we've been here before.
In 2009, the rains failed, following three years of poor rainfall. The resulting drought was one of the most severe in living memory. At its worst, as many as 100 animals a day were dying of starvation. By the time the rains arrived, 83% of the wildebeest, 71% of the zebra, and more than 300 elephants (about 20% of the population at that time) in the Amboseli ecosystem had died.
Tens of thousands of animals succumbed, including the livestock that are the lifeblood of Maasai pastoralists. 75% of cattle died, as did 66% of sheep and goats. Many lost everything, and the trauma is still fresh in people's minds.
Fast forward to today, and the long rains have just failed. Although we have just had three years of good rains, this has resulted in record high numbers of livestock and wildlife, which in turn has pushed grazing resources to the limit.
We needed rain, and it didn't come. Nor will it until October at the very earliest. This is a runaway train that can't be stopped.
Big Life's rangers are already finding animals too weak to keep up with their herds. Some have started dying and we are bracing for a large die-off of herbivores as things get worse.
While daunting, we CAN help.
Human-wildlife conflict is escalating. For example, in January there were 8 incidents of elephants breaking through the electric crop-protection fence, in May there were 45. Elephants are already damaging pipes, water tanks, and other infrastructure. Big Life's rangers will be running from one call for help to the next. Our vehicles and aircraft will be constantly on the move, at a time when fuel costs are skyrocketing.
As livestock become weak, they will get left behind, making them easy prey for predators. In desperate times like these, Big Life's Predator Compensation Fund is a critical way of protecting predators like lions.
Bushmeat poaching is also likely to escalate, putting additional pressure on our rangers.
Humans will suffer terribly too. Combined with livestock losses, incomes are going to be squeezed, and hunger is already becoming a reality for many. We're pulling a variety of programs together to support our communities, including a school lunch program, and a temporary work program to put money in pockets for food.
There is no doubt we are facing a difficult time, but we will do whatever we can to help wildlife and people through it and appreciate our ecosystem partners who will be doing the same.
If there was ever a time for everyone to step up, now is it.