How USAID works with the Maasai communities to conserve Amboseli elephants like Big Tim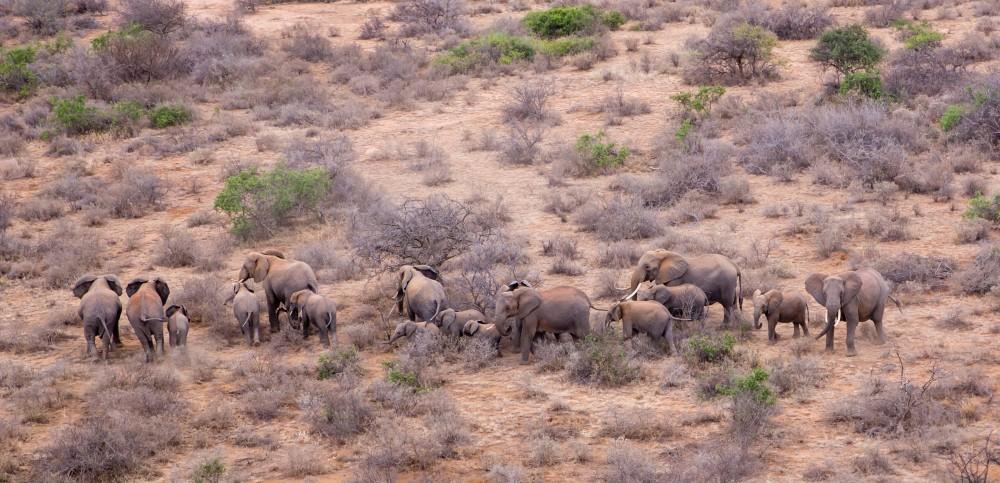 There is no easy way to kill an elephant with a spear, and only two reasons to attempt this crazy feat: one is for ivory and the other is from rage.
That rage can come from a steady accumulation of costly nuisances — water pipes broken, fences destroyed, and crops ruined. These were the issues that sparked a rage among a crowd of people in southern Kenya one hot afternoon. For every transgression, they believed elephants were to blame. Frustrated by the lack of other solutions, people reached for their spears. In the end, five elephants lay dead and many others injured.
There are no villains in this story, just people defending their livelihoods. Elephants and other animals can cause economic losses, which rural communities cannot afford.
Human-wildlife conflicts are common across Africa as human populations grow and compete with nature for space. The Amboseli area in Kenya has large human and elephant populations, and is thus a microcosm of this increasing conflict. Amboseli is the subject of the world's longest-running elephant behavioral study. It is also well-known for the Maasai people who are the predominant human inhabitants. They are pastoralists who depend on natural resources to sustain their livestock.
Protected areas comprise only a small part of the two million acre ecosystem. Elephants and other animals rely on movement corridors through communally owned Maasai lands. Amboseli National Park, and its iconic wildlife populations, would collapse in isolation. The support of surrounding communities is key to its survival. Similarly, a healthy ecosystem is key to the culture and livelihoods of the Maasai people. The habitat and people are inextricably linked.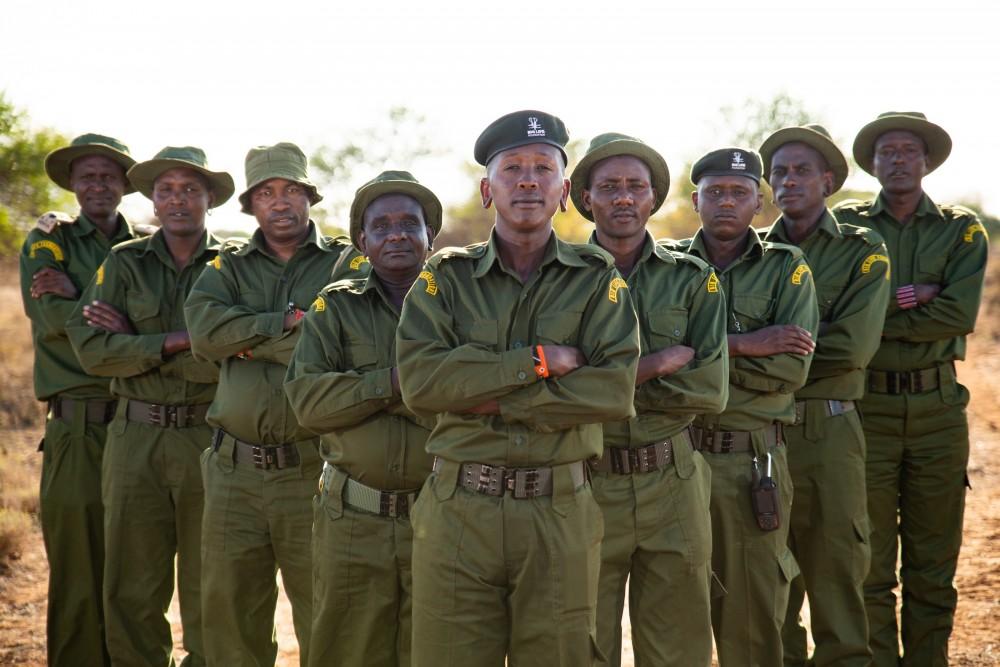 That is among the reasons USAID and Big Life Foundation, a local partner, established a community ranger unit in the 200,000-acre Eselengi Group Ranch, an area in the north of the Greater Amboseli ecosystem that is a core wildlife roaming area and a prime area for poachers. The communities in that area are not friendly to wildlife. In fact, this is where the elephant-spearing incidents took place.
The community ranger unit's job is to protect wildlife and support local communities. All the rangers are locals. They know the landscape better than anyone. They are equipped with an off-road vehicle to respond to human-wildlife conflicts and poaching threats. Finally, someone to call when conflicts arise.
USAID's Kenya and East Africa and Big Life continue to support 14 community rangers on Rombo Group Ranch, another important area in the ecosystem.
Involving local communities in conservation efforts is critical. "Wildlife is our biggest resource and today these programs ensure that the residents of Eselengei benefit from it fully. Were it not for such programs we will only be getting losses from living with wildlife and we would have been its biggest threat," says Eselengei resident Jackson Mereisi.
Everyone — people, elephants, and rangers — are learning to adapt to a changing world with less usable land.
From a high of 275,000 in the late 1970s, Kenya's elephant population fell to just 20,000 in 1989. The current elephant population is 35,000. USAID and its partners' conservation efforts have reduced the poaching of elephants in Kenya by 78 percent.
Efforts must continue, but for now these and other initiatives are working. In 2019, zero elephants were poached and only one elephant was killed as a result of human-wildlife conflict across 1.6 million acres.
This February, Africa's last remaining big tusker elephant, Big Tim, died at the age of 50 in Amboseli. His long life is not the norm for African elephants. Elephants like Tim are more likely to die from poaching than from natural causes.
USAID and Big Life are optimistic that with increased efforts there will be many Big Tims with giant tusks roaming Kenya for years to come.
...
About the Authors
Jeremy Goss works for Big Life Foundation, a Kenya-based non-profit protecting over 1.6 million acres of wilderness in the Amboseli-Tsavo-Kilimanjaro ecosystem of East Africa. Albert Mwangi and Sarah Carta Samuel are Development Outreach Communications Specialists in USAID's Kenya and East Africa Mission.