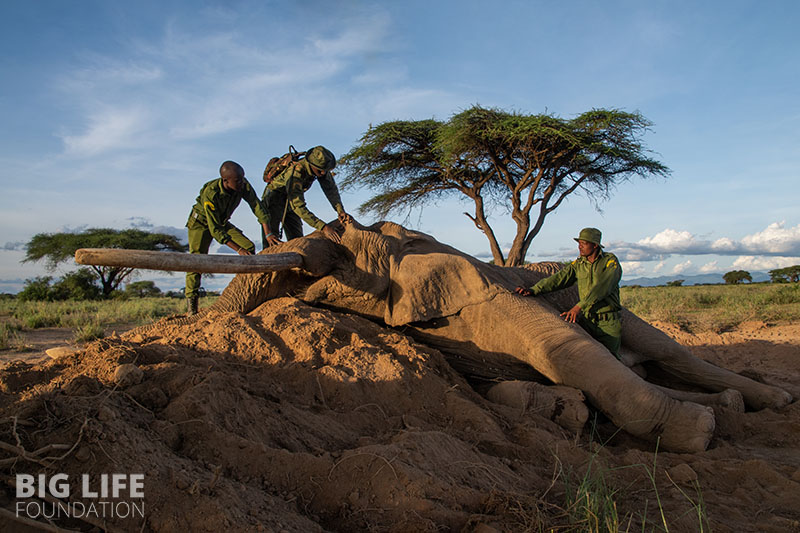 "This is so painful."
These few words spoken by ranger Daudi Ninaai describe well how we are all feeling at Big Life. Tolstoy, one of Africa's biggest 'tusker' elephants, and an icon of the Amboseli ecosystem, has died at 51 years old.
He was speared in the leg 6 weeks ago, almost certainly by a farmer defending his crops from one of Tolstoy's nighttime crop raids. The wound was treated, but the resultant infection has ultimately had the worst possible consequences.
Big Life's rangers in Kimana Sanctuary have been monitoring Tolstoy since his treatment. Yesterday morning, they found him lying down. This was not unusual for an elephant who took frequent horizontal naps despite his enormous size, but upon getting closer, the rangers could see signs of his failed struggle to stand up. They knew that this time was different.
Tolstoy was still alive and two Kenya Wildlife Service vet units (both funded by the Sheldrick Wildlife Trust) responded. He was given further treatment, but getting him on his feet again was unlikely from the start. For hours the rangers and vets tried to pull him up with vehicles and ropes, with no success. A front-end loader was called in as a last desperate attempt, but Tolstoy was just too weak to stand.
With the rescue team running out of ideas, and night fast approaching, Tolstoy finally ran out of strength and died, surrounded by the rangers who have looked over him for so long.
Ranger Job Lekanayia is one of these: "Today is the saddest day in my job as a ranger, having lost one of the elephants that I treasured the most. We tried everything that we could. I thought he would wake up, but he just couldn't lift himself up."
After 50 years on earth, there isn't much that Tolstoy hadn't seen. And there isn't much that looks the same. His home has been transformed by the human species, and it is the consequences of rapidly expanding farmlands that eventually killed him.
His death is a reminder of the vulnerability of even the largest of animals, as well as the urgent need to protect habitat for wildlife and manage the interface between wild animals and human activities. There are solutions, and we are making progress despite a tragic setback such as this.
Over his long time on this planet, Tolstoy had a positive impact on countless people, and will be remembered as a calm and gentle giant. As ranger Lekanayia says, "All I can say is: rest in peace Tolstoy, we will miss you."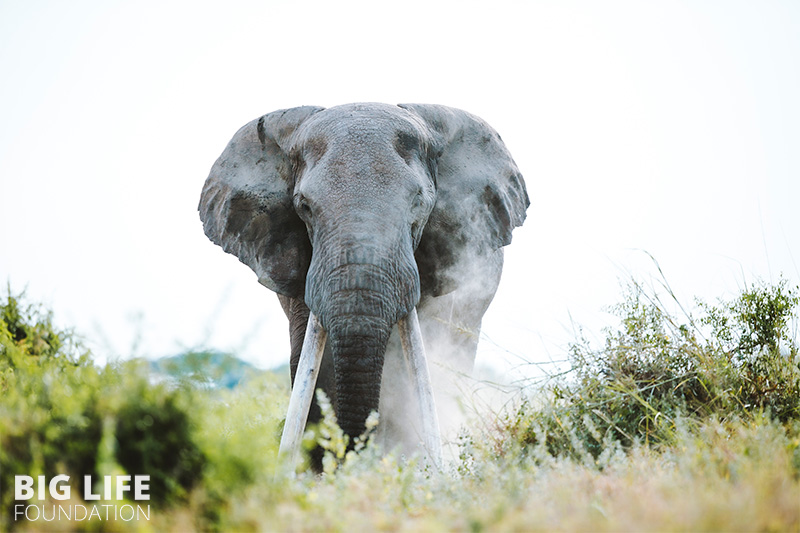 Top photo: Josh Clay
Bottom photo: Jeremy Goss