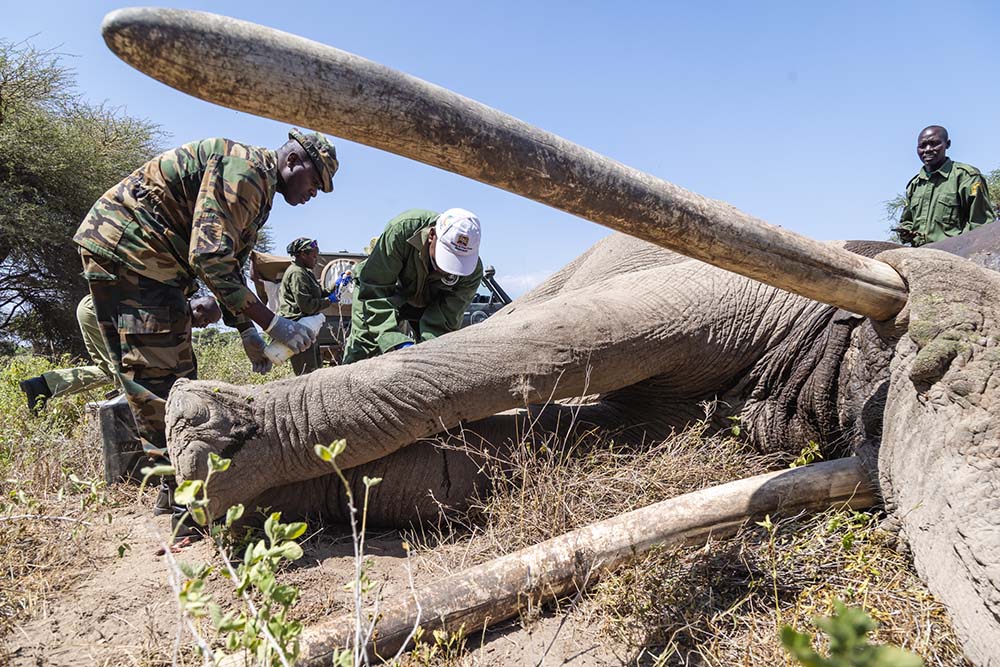 The elephant named Tolstoy is a living natural wonder, carrying some of the largest tusks on the planet. So when Big Life's rangers don't see him for a while, they go looking.
They searched beyond their normal patrol areas and eventually found him resting under a tree. All appeared fine, until he took a step… something was badly wrong. Tolstoy could barely walk. Upon getting closer, the rangers could see the problem: a puncture wound in the joint on his front right leg.
A wound like this was no accident. Tolstoy frequently plays a high-stakes game called crop-raiding. When he wins, he comes away with a bellyful of highly nutritious crops. But when he loses, he gets speared.
Tolstoy doesn't know it, but his crop raids can cost a farmer their entire season's income in one night, and these farmers (justifiably) care little that Tolstoy is one of Africa's dwindling number of 'super tuskers'. It's not the first time this has happened: in 2018 he was treated for three spear wounds, also a result of crop-raiding.
The Kenya Wildlife Service vet unit, funded by our partners at Sheldrick Wildlife Trust, was quick to respond, but the decision to treat him was not made immediately. Darting an animal of this size, particularly with a wound in a sensitive joint, is extremely risky because the elephant may not be able to stand after treatment. The decision was made to wait 24 hours and see if his condition improved.
Big Life's rangers stayed by his side, spending the entire night out with him, but the wound showed no signs of improvement. The decision was made to dart him, and it was done quickly and professionally. His wound was thoroughly cleaned and treated, and Tolstoy was given antibiotics and painkillers before a jab to wake him up.
With great effort, he finally stood and stared back at the treatment team, before retreating into the shade. For now, his prognosis looks good, but he's not out of the woods just yet as he continues to heal. Big Life rangers will continue to monitor him while he recovers. And they will continue to spend their nights out in the farms, keeping elephants safe and helping farmers to protect their crops, in order to prevent this from happening again.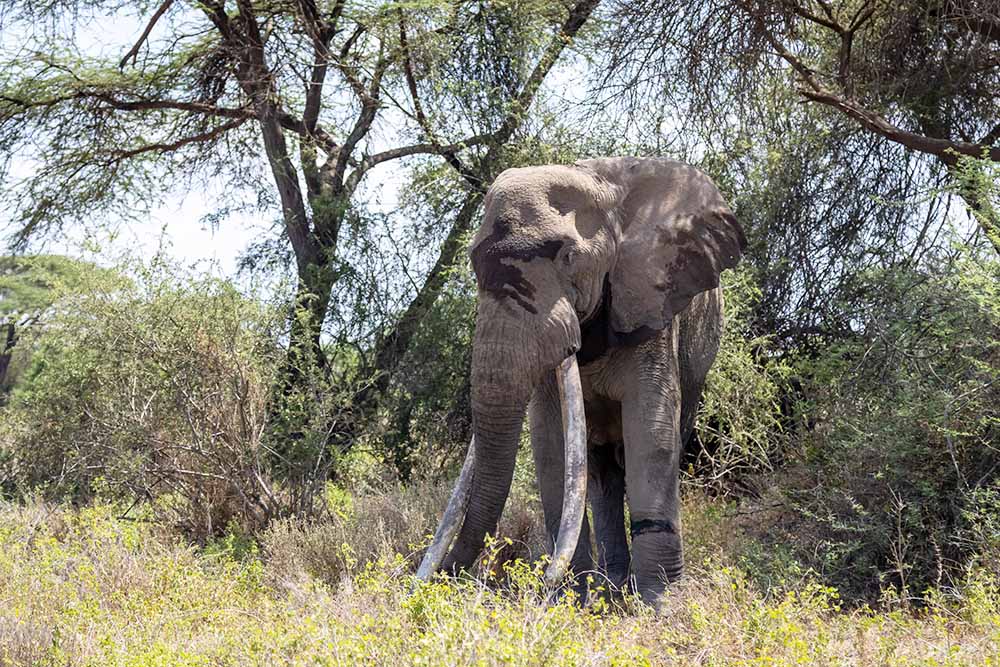 Photos: Jeremy Goss