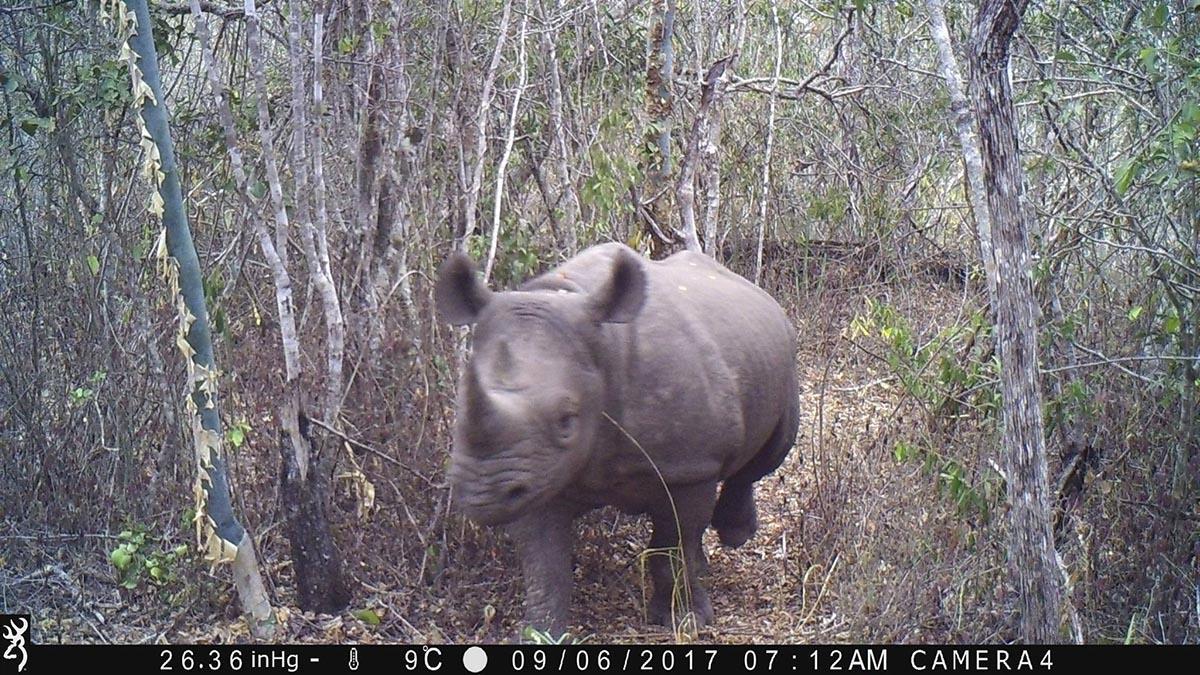 It's been two years and 3 days since we lost Bahati, the young rhino that died after an epic effort to save his life after he was trapped in a snare. It was a terrible moment, but one that motivated us further in our efforts to protect the few remaining in his population of critically endangered eastern black rhino.
Today, Big Life is happy to be celebrating World Rhino Day with a much happier statistic: zero recorded rhino deaths in the two years since that of Bahati. It's not been easy, Big Life and Kenya Wildlife Service rangers work around the clock—7 days a week, 365 days per year—in tough terrain monitoring, patrolling, arresting suspects and recovering snares and other poaching tools. All this to protect animals that they hardly ever see.
None of this work on the ground would be possible without our supporters. The ZSL has been instrumental in developing a ranger monitoring and incentive program that has greatly improved ranger effectiveness. And the financial support that makes everything possible is provided by our other rhino partners: Association of Private Land Rhino Sanctuaries (APLRS), Chester Zoo, Save the Rhino International, U.S. Fish and Wildlife Service, and our generous private donors.
We are all now looking to the future, and the goal of not only protecting these remaining rhinos, but also supplementing the population with others from nearby sanctuaries. Please support us to continue this important work, and help to save these endangered animals, like Chester pictured here, by making a donation in honor of World Rhino Day today.
#WorldRhinoDay