To kill a rhino, they would have to kill the rangers first.
This was the only thought that ran through my mind at 2 am, as I lay hidden behind a rock in the densely forested Chyulu Hills.

We had gathered intelligence that indicated a gang of poachers was planning to breach the rhino territory using a local guide. Knowing roughly where the guide lived, and which direction he would likely go, we organized three teams of Big Life and Kenya Wildlife Service (KWS) rangers to set up ambushes along these paths.
We worked under the cover of darkness, moving rocks to form a wall so that each ranger, his firearm, and GPS, were hidden.
And we were right.
It didn't take long to hear people coming down one of the paths. I alerted the five other rangers near me, and as the poachers rounded the corner, one of the KWS rangers shouted for them to surrender.
But the poachers were armed with AK-47 assault rifles, and as they prepared to fire, my thought came to life: the poachers would stop at nothing to kill a rhino for its horn.
Open fire ensued, and all I could hear was the bullets striking our only protection, the rock wall. I was forced to shoot – to protect the rhinos, to protect my fellow rangers, and to save my own life. In the end, one poacher was shot and killed and one escaped, but the rhinos and my friends were alive.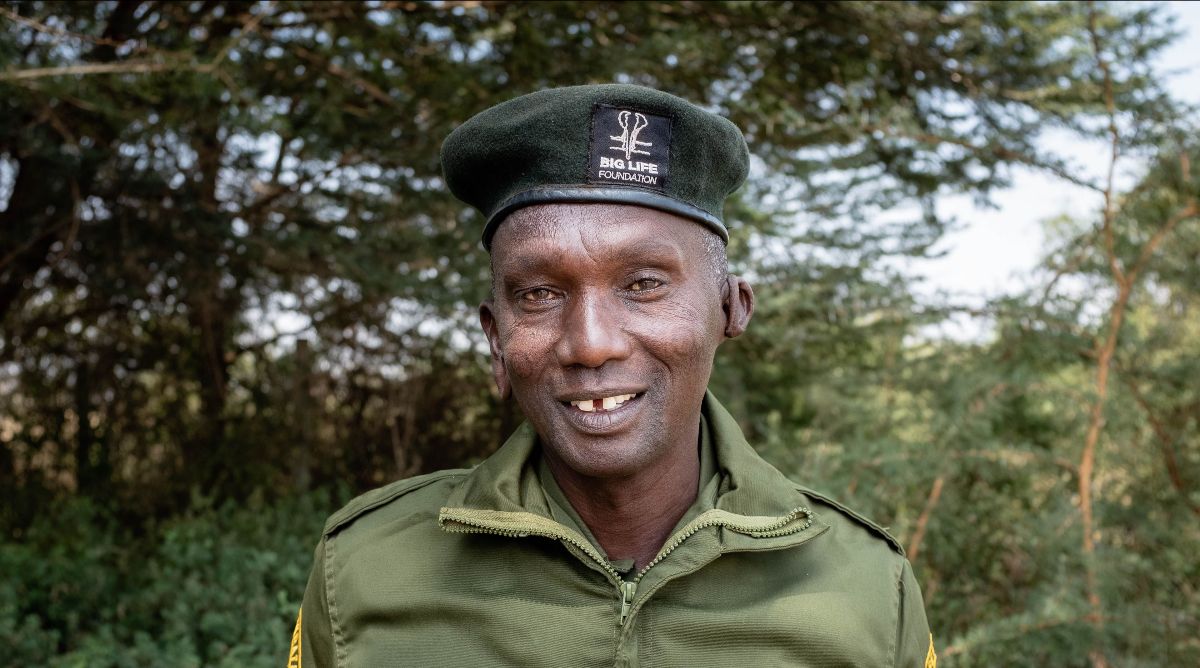 My name is Nderu Loormunyei.
I am a veteran in Big Life's ranger force, commanding a platoon of over 50 rangers. I am also one of the original six Big Life rangers who were hired at the start.
In the early 90s, we believed the Eastern black rhino was extinct in our part of Kenya. That is, until one day while on patrol, I found rhino tracks and droppings. It took five long years to get photographic evidence of one of these rhinos. But a small population had been there all along, hiding and waiting.
Since Big Life started protecting the rhinos in the Chyulu Hills, we've tragically lost six rhinos because of poaching attempts, including a one-year-old calf, Bahati, who had previously survived a poacher's bullet wound but later died while vets were removing a snare from around his neck.
Over the years, we've intensified our patrols, increased our manpower, and improved our operations. Things have changed since I first started, and we now have 61 rhino rangers in 10 units, with 39 camera traps across the rhino territory. We have an intelligence network, monitoring team, aerial surveillance, and new roads and fences.

As a result, the critically endangered Eastern black rhinos in our area have experienced ZERO rhino poaching incidents in the past 5+ years, and we are almost ready for the inbound translocation of new rhinos. This is imperative, as there are only 745 Eastern black rhinos left in all of Kenya.
A lot has changed since I first joined Big Life, but sadly, the demand for rhino horn has not.
If you can, please make a donation today to support Big Life's rhino protection program. I can truly say that your support means the difference between life and death – for our rangers, and for the wildlife they protect.
Thank you,



NDERU LOORMUNYEI
Big Life Platoon Commander
---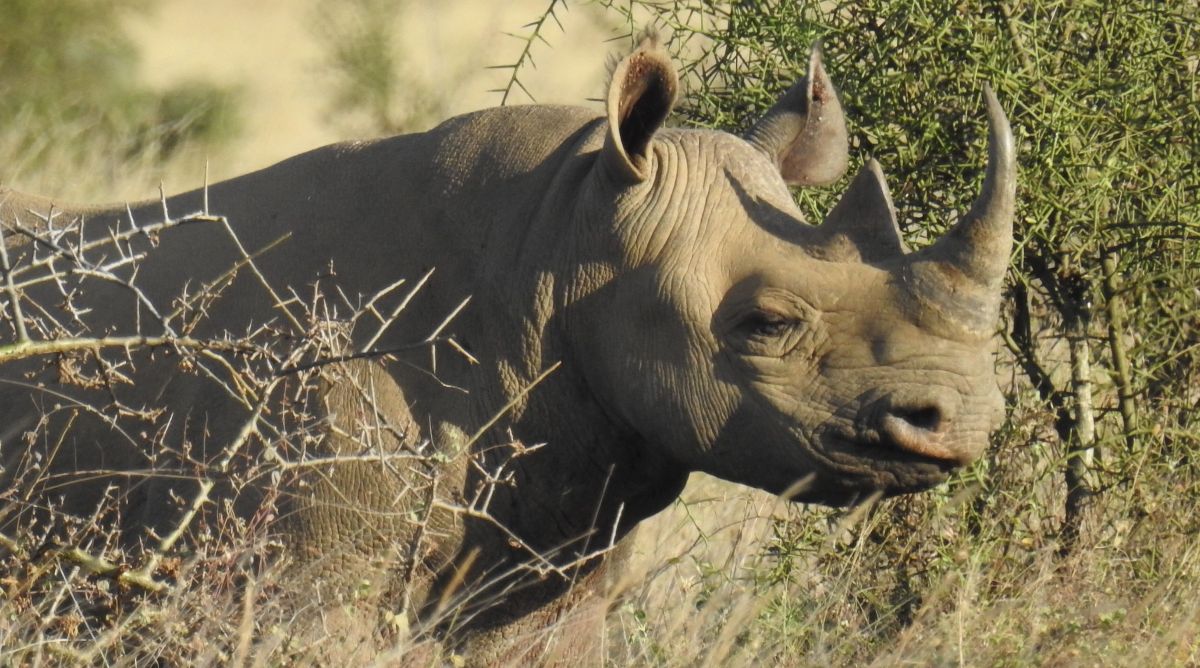 It costs $455,465 a year to protect the eight critically endangered rhinos in our area of operation.
This population is of incredible value to international rhino conservation efforts, as it is one of the very few genetically independent populations of Eastern black rhino left in East Africa today. The habitat itself is also vital, as it is suitable and has been approved by KWS for the reintroduction of additional rhinos, which is key for the growth and survival of the species.
2021 has been a challenging year for Big Life and our conservation programs. Support is down, and the threats are high. If you can, please consider making a donation to support Big Life's rhino conservation efforts. Only together can we protect wildlife and wild lands, now and far into the future.
---
Watch Big Life's new 2-minute film to see the threats facing rhinos today and the work Big Life is undertaking to prevent their extinction.