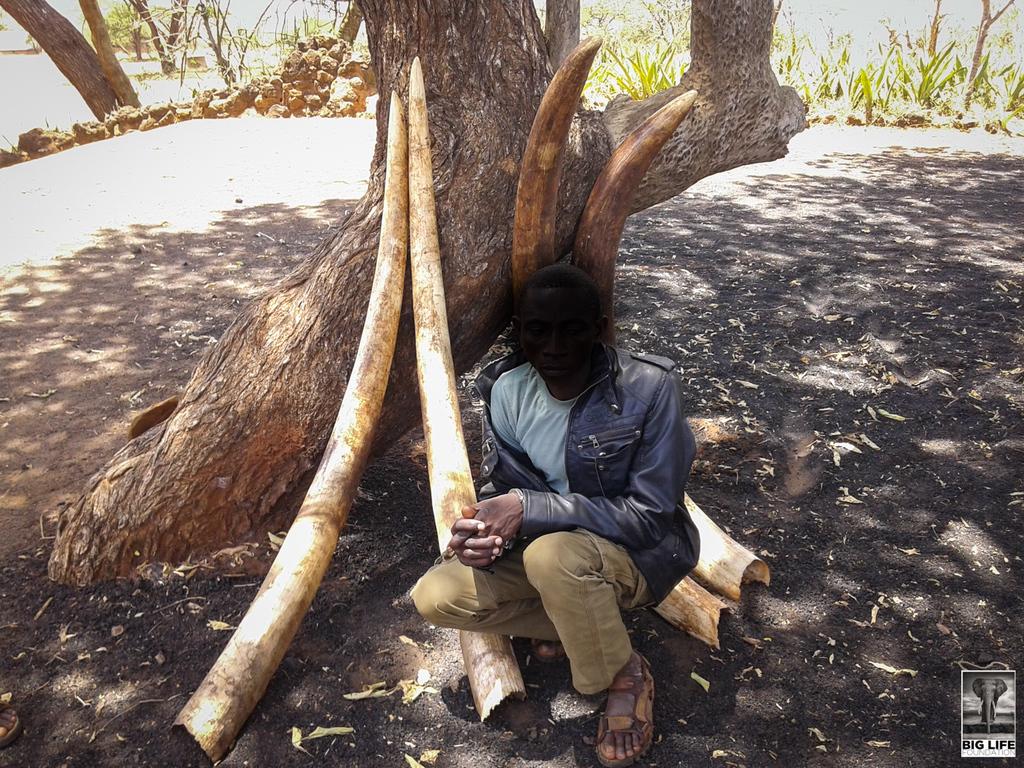 Ivory makes a long journey from the heads of slaughtered African elephants to the display cabinets of the wealthy in the east. Breaking this chain isn't always easy, but it's possible.
Big Life rangers have a permanent anti-poaching presence covering approximately 2 million acres of the Amboseli-Kilimanjaro ecosystem, but our radar scans a much bigger area. And it needs to if we want to stop the movement of ivory along routes outside of our core area.
In these places we use key informants, and provide a reward for information that leads to a successful arrest. In this way, Big Life has worked closely with the Kenya Wildlife Service (KWS) over the last few weeks, providing information to break the ivory supply chain on two occasions.
In the first case two men were caught selling 30kg of ivory, and in the second one man was caught selling four big tusks, weighing a total of 95kg. This undercover intelligence work, and partnership with KWS, is critical if we want to not only stop poaching in the Amboseli ecosystem, but also disrupt the ivory supply chain along transit routes in southern Kenya.