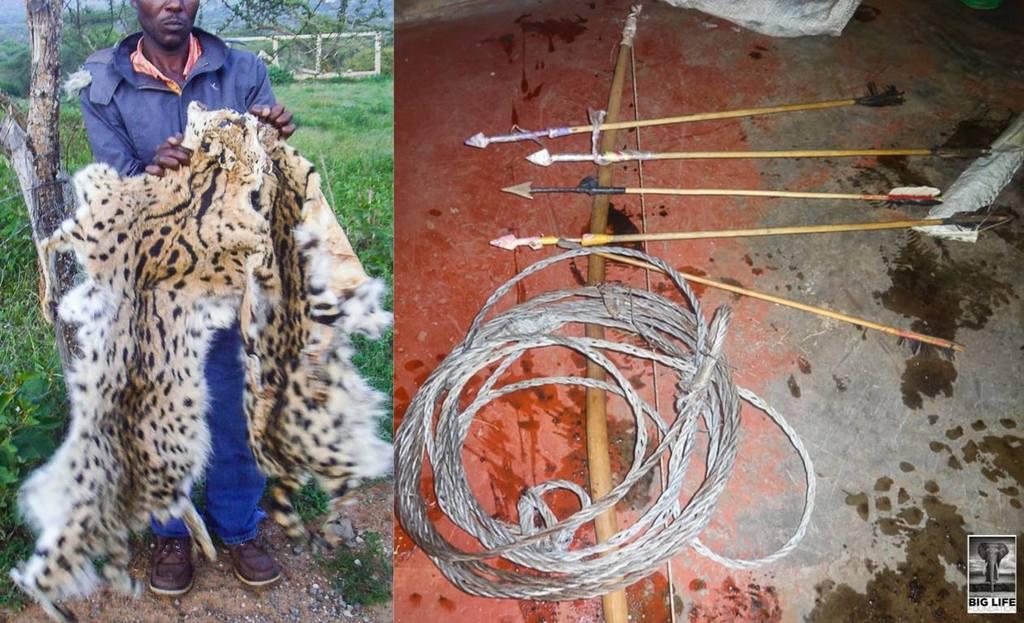 Some industries take a break over the festive season, but ivory traders and wildlife poachers certainly don't, and neither did Big Life.
The New Year brought news from a Big Life ranger working undercover in a local town - he had been offered ivory. It was a classic sting that followed. Claiming to have a buyer, the ranger led the seller to a supposed drop-off point. A joint team of Big Life and Kenya Wildlife Service (KWS) rangers was waiting, and the three suspects walked straight into it with their cargo of one set of elephant tusks.
Another suspected ivory poacher didn't even get that far, the Big Life rapid response unit and KWS rangers caught him with poisoned arrows and cable snares (both used for targeting elephants).
As expected, bushmeat poachers were also busy, but Big Life was ahead of many of them. Six people were arrested in two different incidents before they could poach, and the rangers recovered snares, pangas and other poaching tools.
In other cases it was too late - two poachers were caught in a night-time ambush with zebra meat, another two were caught with snares and gazelle carcasses, one dealer was caught with two serval cat skins, and two dealers were caught by KWS with three python skins after a Big Life intelligence gathering operation.
The ivory sellers are out on bail, but it cost them $30,000 each. We'll never know how many people decided NOT to poach over this period, but the Kenyan courts are now giving wildlife crimes the attention that they deserve, and coupled with Big Life's high arrest rate this is undoubtedly making potential poachers think twice.