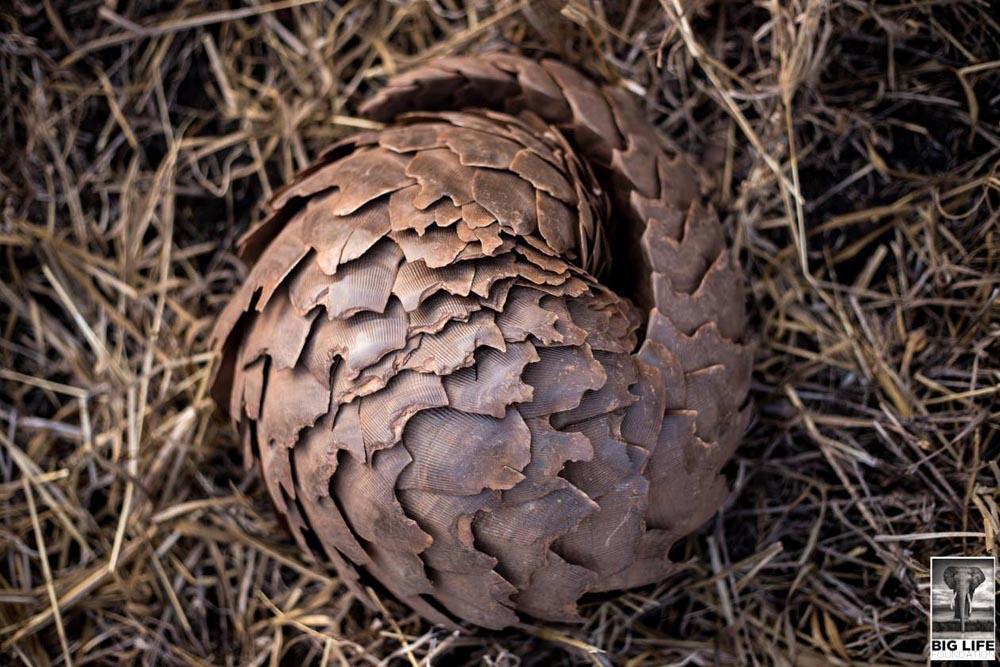 It was meant to be a bust, not a rescue mission.

The dealer's price was set high, but Big Life's intelligence officers agreed to meet and negotiate. There was one pangolin for sale.
At the meeting point, the dealer handed over a sack. The Big Life officer, posing as a possible buyer, opened it to see a body curled up at the bottom. Lifeless. Until, unexpectedly, a twitch. The small animal was clearly stressed and confused, but still alive.
Hiding his excitement, the officer handed the sack back to the dealer, and the Kenya Wildlife Service arrest team moved in as planned. It was all over for this wildlife trafficker in a matter of moments. Thankfully, that was not the case for the pangolin.
Had everything gone according to the dealer's plans, this animal would have ended up dead, with it's scales sold to feed another myth of Eastern medicine. Instead, it is living out an alternate ending, having been released into Tsavo National Park after being checked by the vet.
The arrested suspect, meanwhile, is awaiting trial with a bond set at KSh 5 million (approximately US 50,000). This is the cost of being caught, and Big Life's intelligence unit is working day and night to make sure that as many people as possible are paying it.