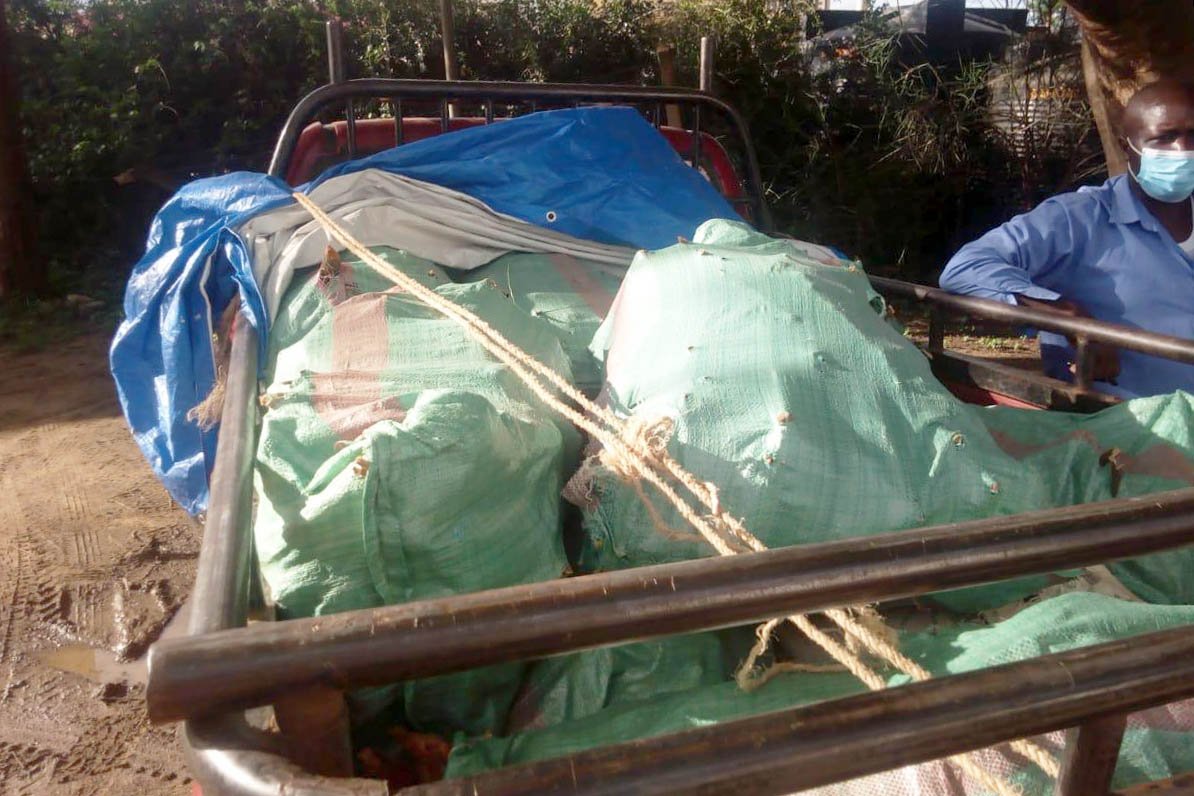 What endangered natural substance is as sought after and illegally trafficked as ivory or rhino horn?
HINT: It's not from an animal. The answer is sandalwood, a word you are likely familiar with from using candles, incense, or essential oils. Although there are a number of beneficial uses of this special tree, including the obvious use as firewood, it also can be used for tea, medicinal and cultural purposes, and as a natural red dye. In its ecological niche, sandalwood is an incredibly important species for wildlife habitat during hot seasons.
Because of the high global demand for sandalwood and its many uses, combined with the fact that sandalwood grows rather slowly, it is increasingly as desirable on the black market as ivory.
Over the course of the past decade, Big Life rangers have curbed nearly all instances of wildlife poaching in our area of operation (AOO), but "poaching" a tree is a more challenging event to track or prevent. Unlike the poaching of a rhino or elephant, illegally harvesting sandalwood involves significantly less risk to those involved, both physically and legally. But that doesn't mean stopping illegal sandalwood harvesting isn't as important.
The good news is that Big Life rangers are making progress in cracking down on it. Since April, they have made 12 arrests in 5 incidents and confiscated nearly 3,000 kgs of sandalwood. That's roughly equivalent to the weight of 25 newborn elephants. While this is an alarming amount of sandalwood to confiscate in our AOO, the busts that have been made were at the source, while harvesters were actively illegally taking sandalwood, as well as higher up the chain involving the buyers and brokers.
And while we will continue to work to prevent illegal harvesting at the source, and keep these trees alive in the first place, Big Life's intelligence network has been highly successful at dismantling the larger supply chain.
Regardless of the species, we remain committed to protecting the wildlife and wild lands in the Greater Amboseli ecosystem for the benefit of all.