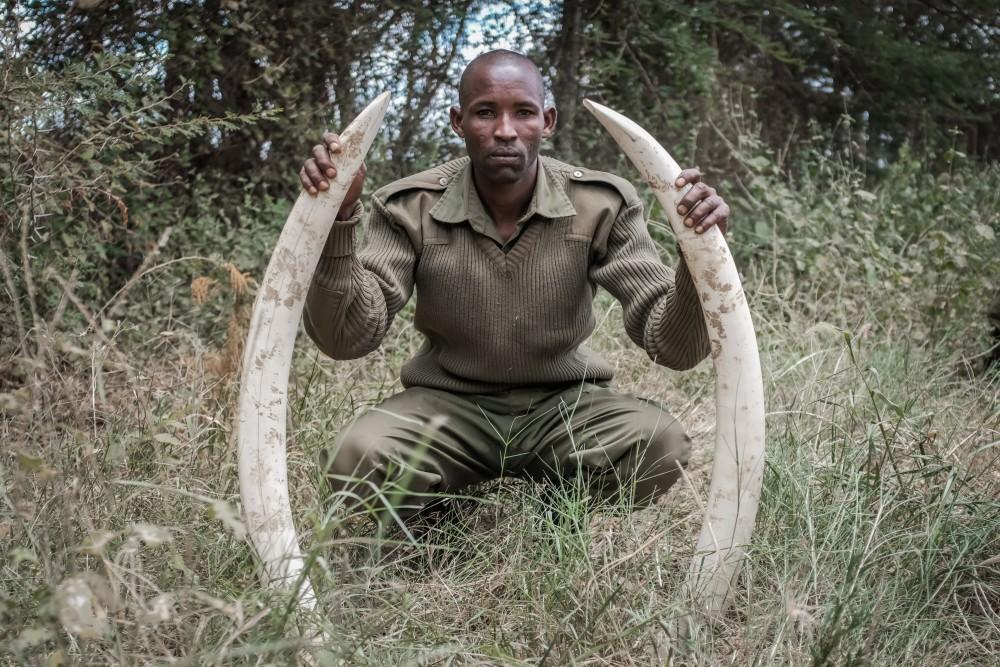 Big Life's intelligence work continues to pay off, as just last week, we supported yet another ivory bust in Kenya.
One of our informers caught wind of a potential ivory sale and pretended to be a buyer in order to set up a deal. When the ivory and the suspects were all in one place, Kenya Wildlife Service officers made the arrest, removing 21 kg of illegal ivory from the black market.
Ironically, on that very same day, the Standing Committee (SC) to the Convention on International Trade in Endangered Species of Wild Fauna and Flora (CITES) shocked the world by exempting Kenya and Tanzania (along with a handful of other countries) from the National Ivory Action Plan (NIAP) process—a process designed to strengthen controls over and help combat the illegal trade in ivory.
Applauded for "substantially achieving" their NIAPs and for "further measures taken to address illegal trade in ivory," it was agreed that Kenya and Tanzania—both Category A Parties, meaning they are the "most affected by the illegal trade in ivory"—may now exit the reporting process altogether.
While both Kenya and Tanzania have made measurable progress, it is a stretch for CITES to suggest that they have "achieved their NIAPs."
It is well known that Kenya, particularly Mombasa, remains a key exit point for illegal ivory that is headed to Asia. And although Kenya (whose elephant population is now relatively stable and increasing in some areas) set a commendable example to the world by burning its ivory stockpile in 2016, Tanzania (whose elephant population has suffered one of the most dramatic declines of any African range state) continues to sit on over 100 tons of ivory. Of this, no large-scale seizure has undergone any form of CITES-required DNA analysis in the last eight years.
Both countries do, of course, have long histories of corruption, although efforts are being made to address this. But the result has been weakened enforcement, insufficient conviction rates, lenient sentencing, and irregular reporting to CITES. All of which leaves us scratching our heads and wondering: What is CITES thinking??
Given the amount of illegal ivory that Big Life continues to confiscate moving through our area of operation—over a ton last year, and rapidly closing in on the same this year—we find it extremely alarming that CITES has made this decision, with very little reasonable justification, when there is clearly much more work to be done.
In the face of this setback, Big Life remains more committed than ever to our intelligence operations and to ending the trafficking of illegal ivory.
We thank you, as always, for your support, which makes our work possible.