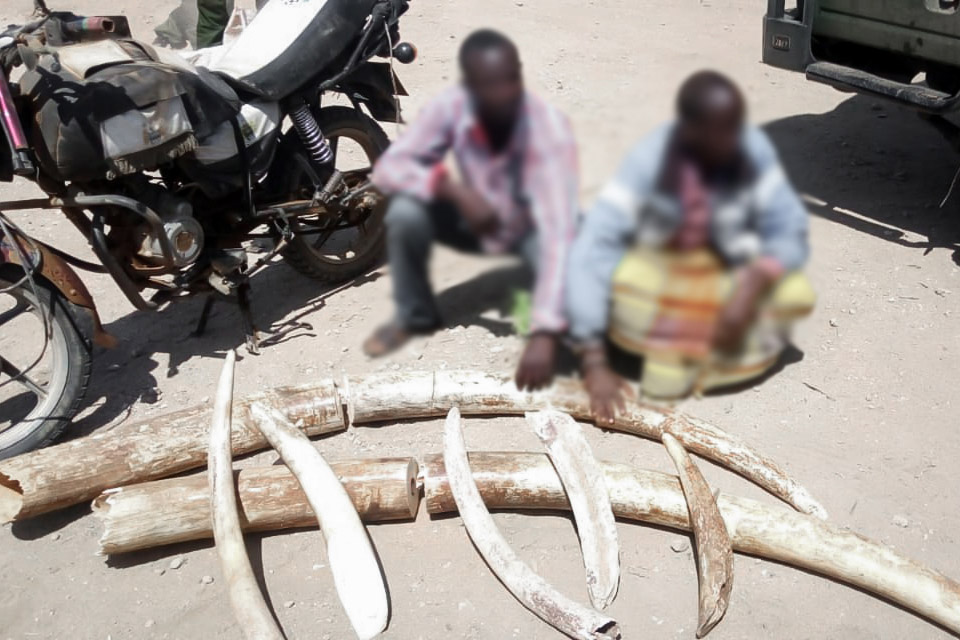 After months of restrictions, Kenya is starting to move again, and so are the ivory traders.
COVID-19 has been tough on all businesses, the illegal ivory trade included. Border closures and increased border security, unpredictable changes to global transport schedules, and air travel restrictions have all made life difficult for wildlife criminals. That's the good news.
The bad news is that it is possible that traders in both Africa and Asia have simply been stockpiling ivory and other wildlife parts, waiting to come out the other side of this.
Big Life has kept our intelligence network alive over this period but the movements of our intelligence officers have been constrained. With restrictions now lifting, we've had to hit the ground running.
In the last two weeks we've worked with the Kenya Wildlife Service to make four ivory busts, and confiscated a total of 156.9 kg of ivory. The most recent (pictured here) was big, with tusks weighing a combined total of 94.5 kg in a single haul. These tusks almost certainly weren't fresh, and looked to have been in storage for at least 4-5 months.
Whether this uptick continues remains to be seen. We've just seen a hugely positive move by Vietnam, a traditional transit country and relative safe haven for the ivory business, to ban the trade in wildlife – dead or alive. Everything points to a declining interest in ivory in China following its ivory trade ban, and prices have fallen over the last few years.
But clearly there is still a demand, and a problem, or we wouldn't be making these busts.