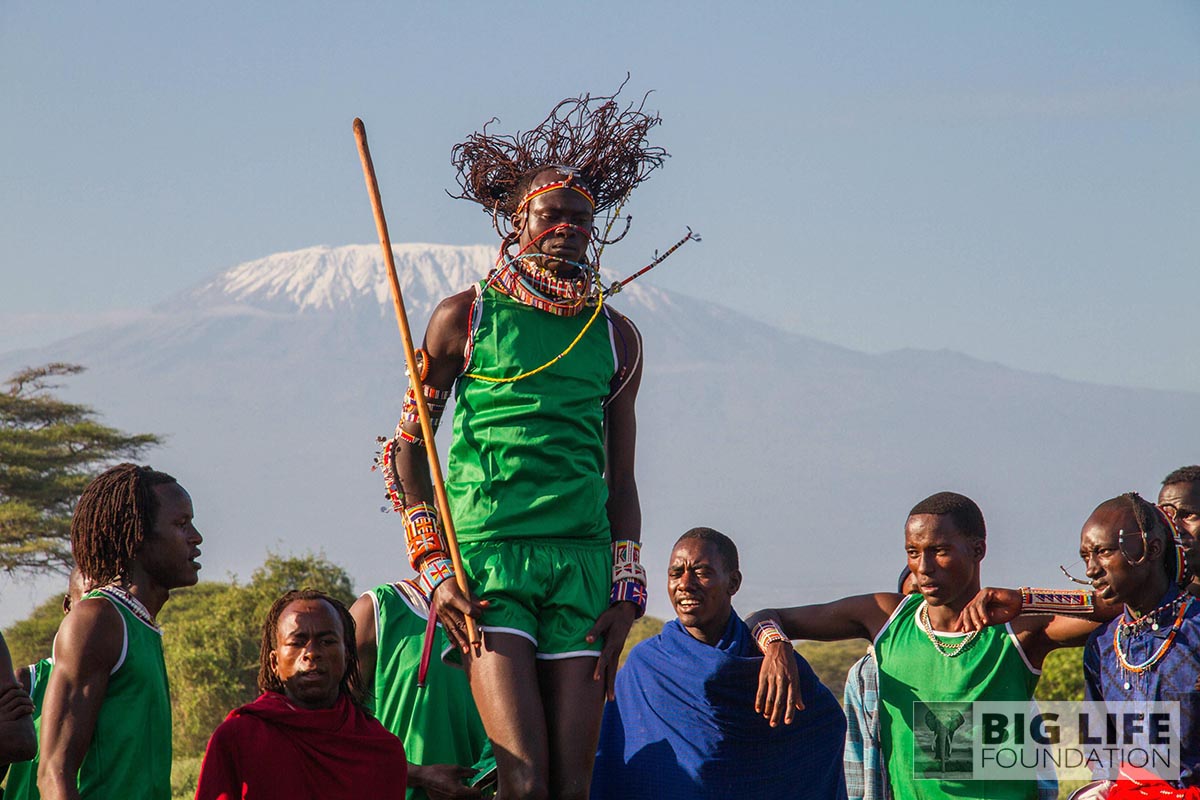 African lion populations have declined by at least 43% in the last 20 years, with few signs of abating. Today, there are as few as 20,000 in the wild. In Maasai culture, it is customary for warriors to kill lions as a traditional rite of passage into manhood. But at the behest of the cultural "fathers," or elders, in the Amboseli ecosystem, Big Life established the Maasai Olympics in 2012.
A culture-shifting alternative was born: conservation education paired with organized sports competitions based on traditional warrior skills. Today, warriors compete for medals and prizes instead of killing lions.
Every two years, participating warrior villages select teams and compete in a series of regional one-on-one tournaments leading up to the final, action-packed event with athletic performances, spirited but sporting rivalry, and no dead lions. Athletes compete for recognition, express bravery, attract girlfriends, and identify leaders in six events: 200m, 800m, and 5,000m races, javelin for distance, rungu (wooden club) for accuracy, and the high jump, Maasai warrior-style from a standing position. As young women are often the motivators behind warriors wanting to hunt lions, and they are also potential conservation advocates, their inclusion is critical. Young women compete in two events: the 100m and 1,500m races.
The conservation impact has been measurable. 84% of surveyed Maasai warriors who participated in the 2016 Olympics said that the Maasai Olympics was a good or very good alternative to traditional lion hunting.
2020 will mark the 5th Maasai Olympics, to be held in December.
VIDEO: The Hunt for Medals, Not Lions
Big Life's Maasai Olympics represent a history-changing shift from killing to conservation of lions. Released June 2019. Running Time : 8:07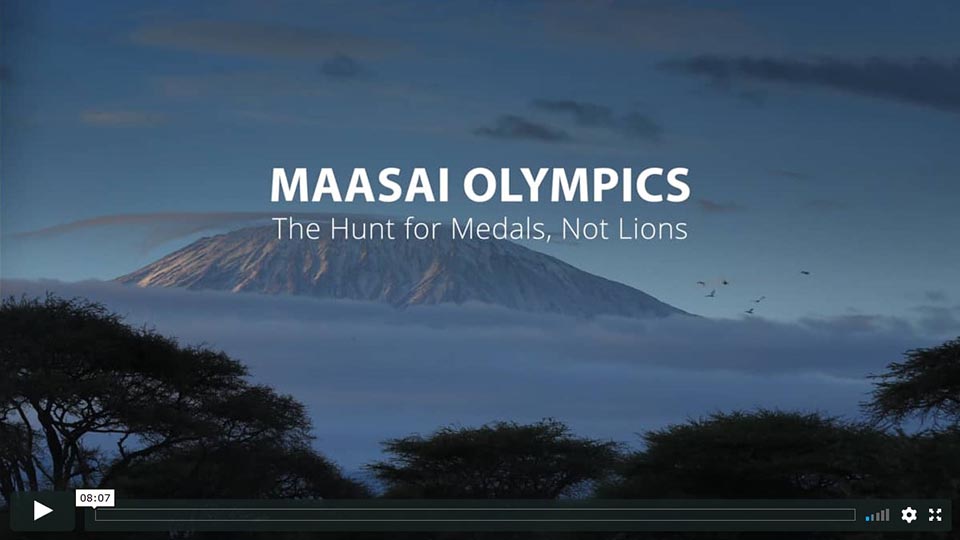 Gallery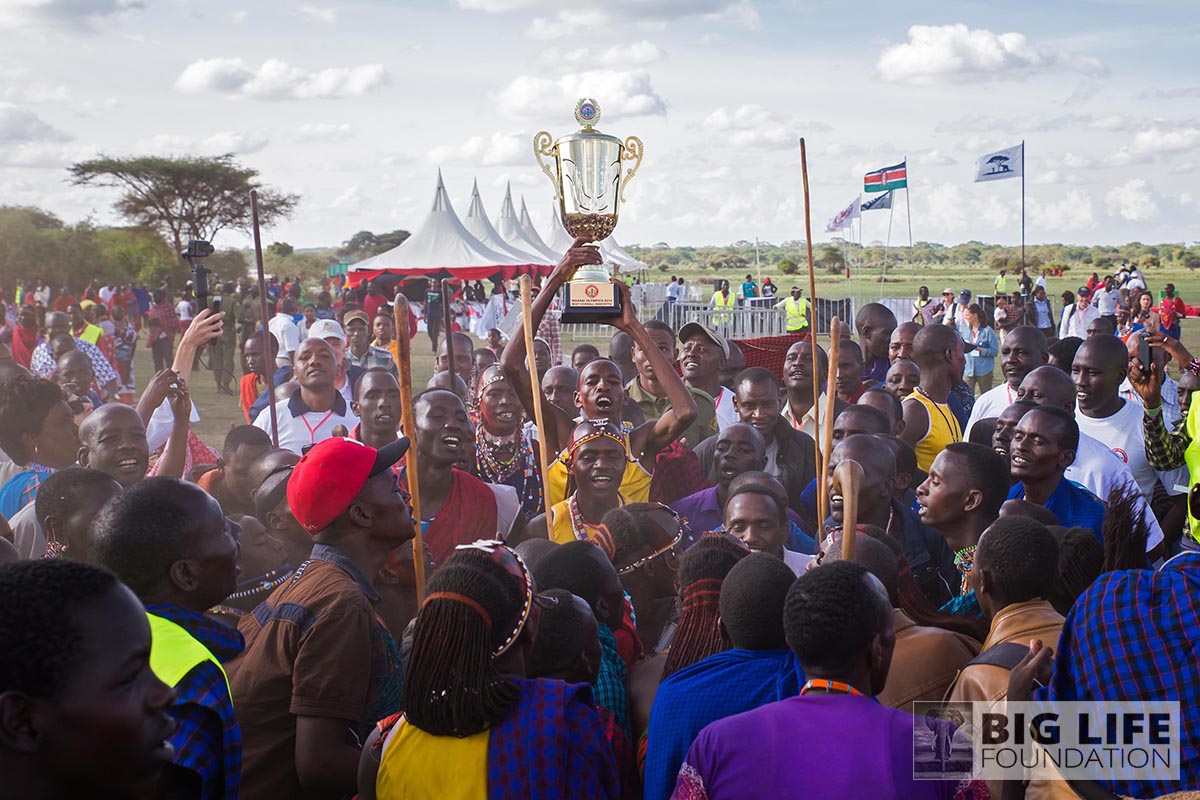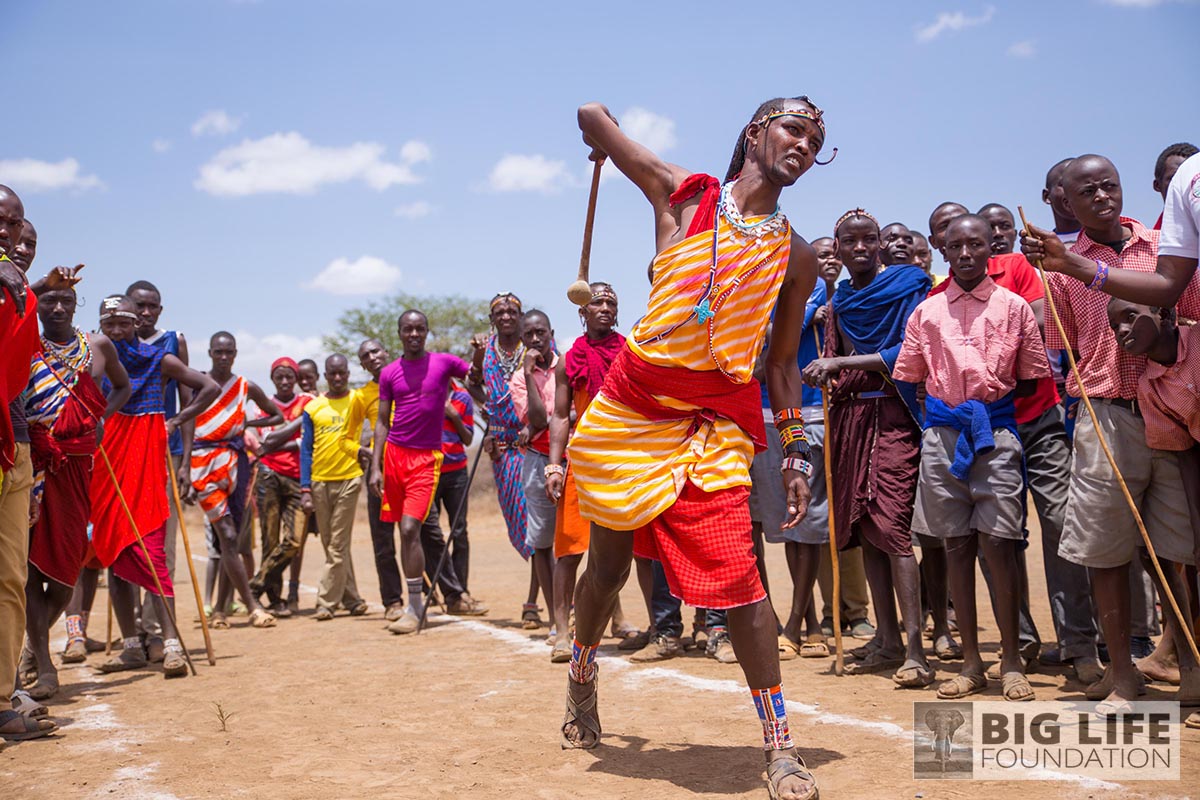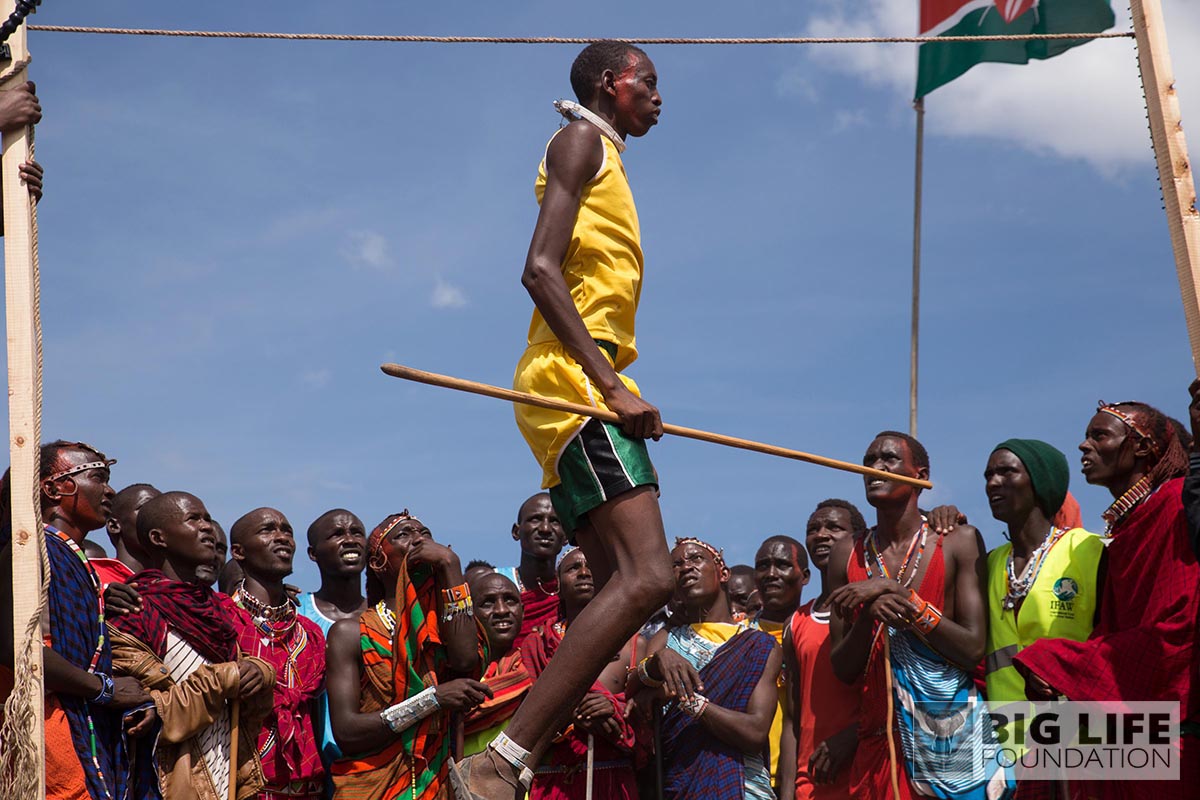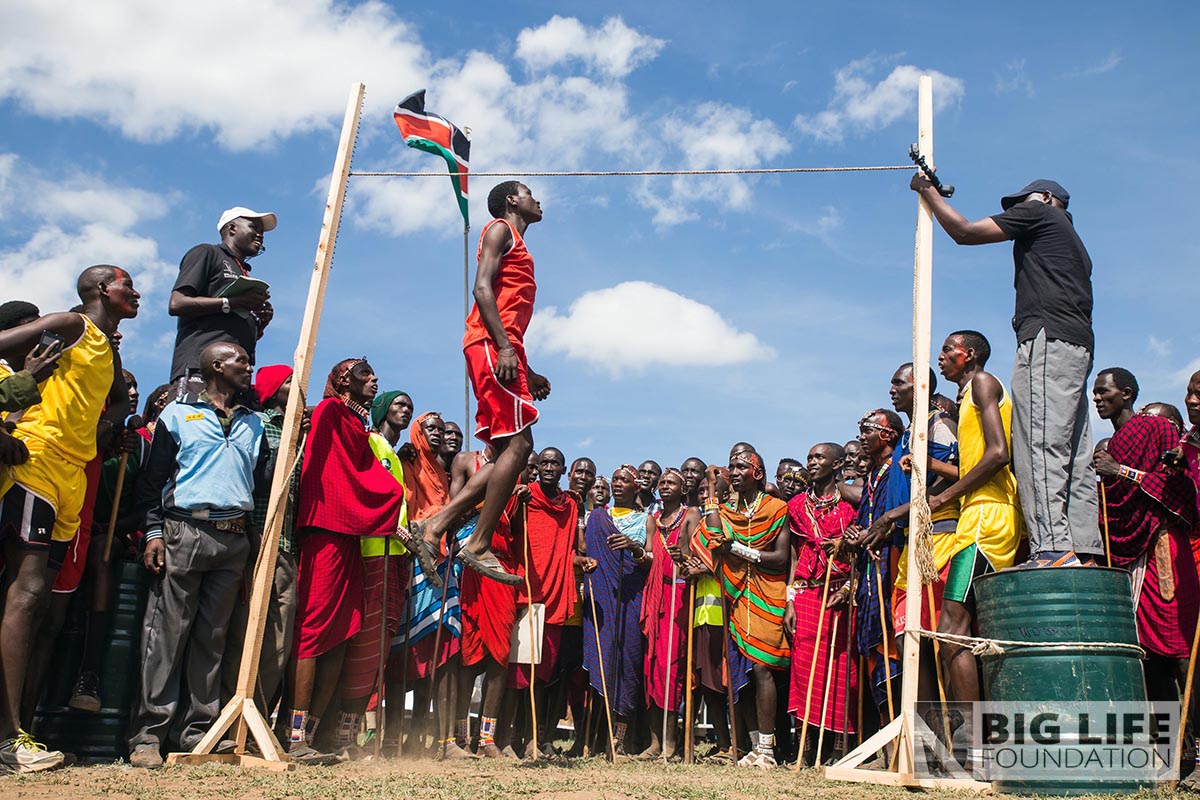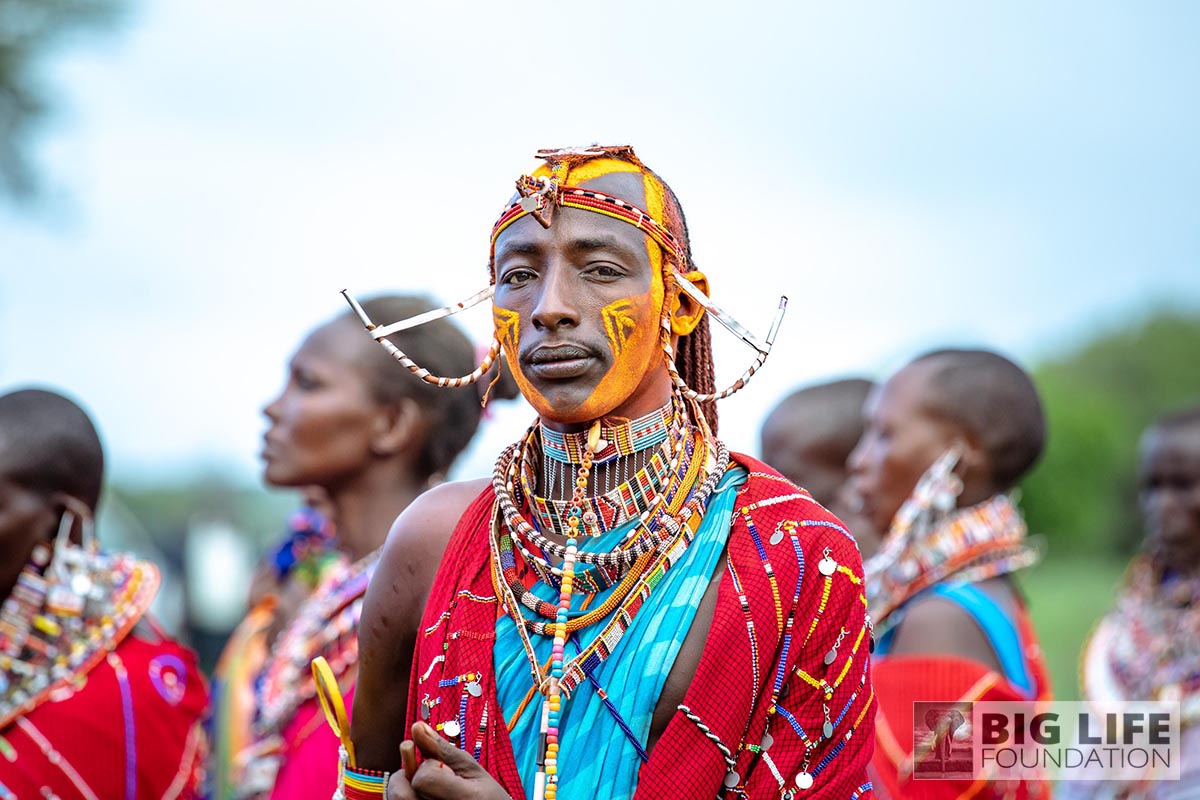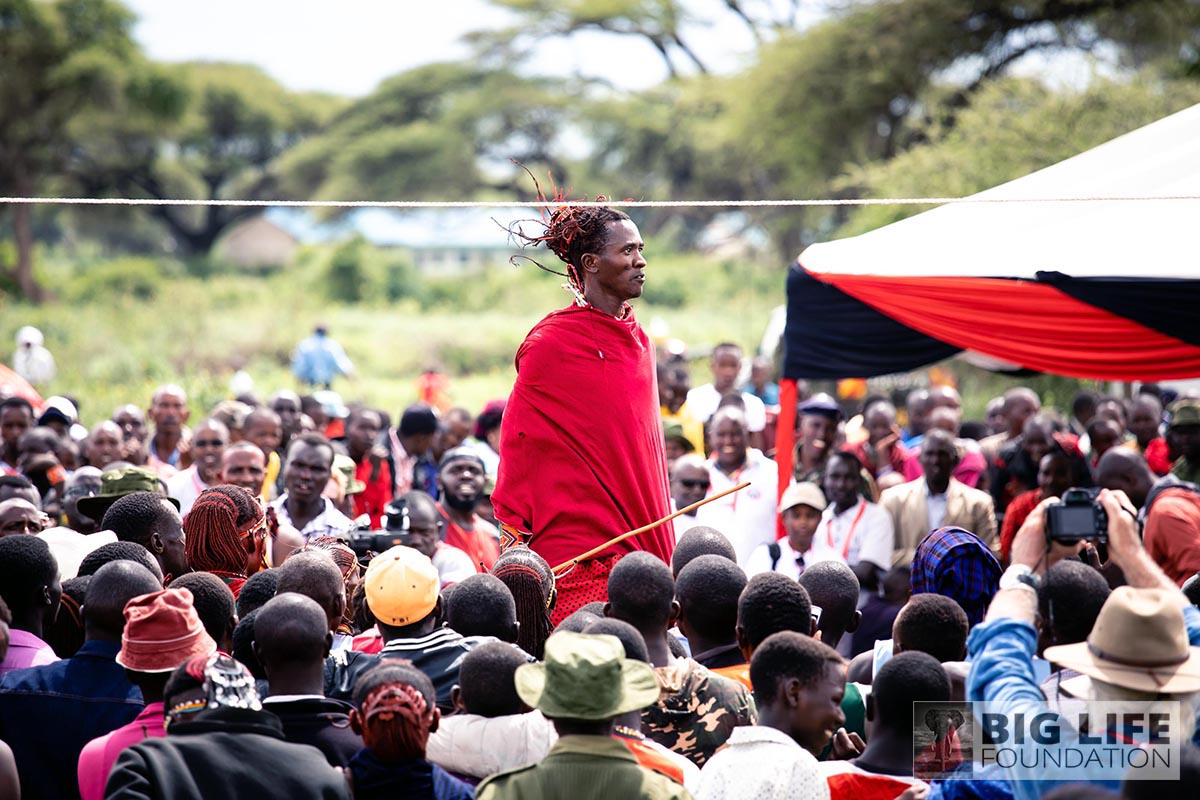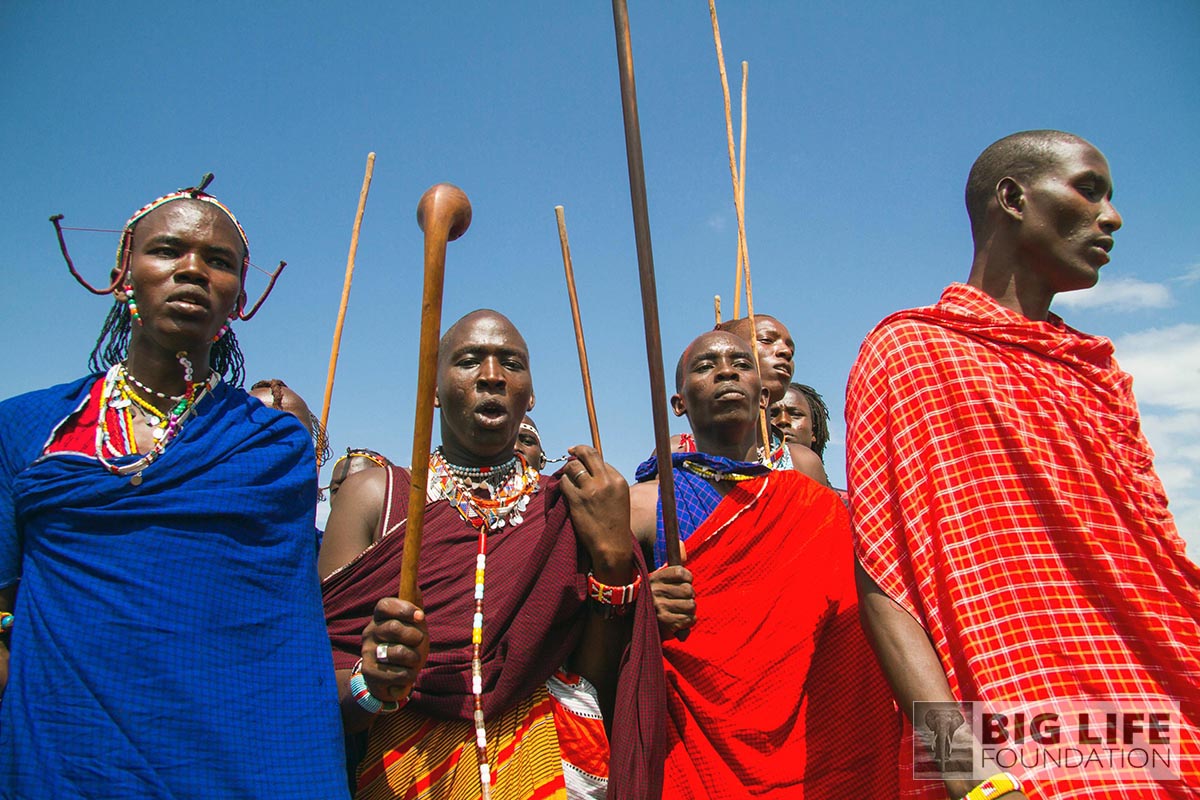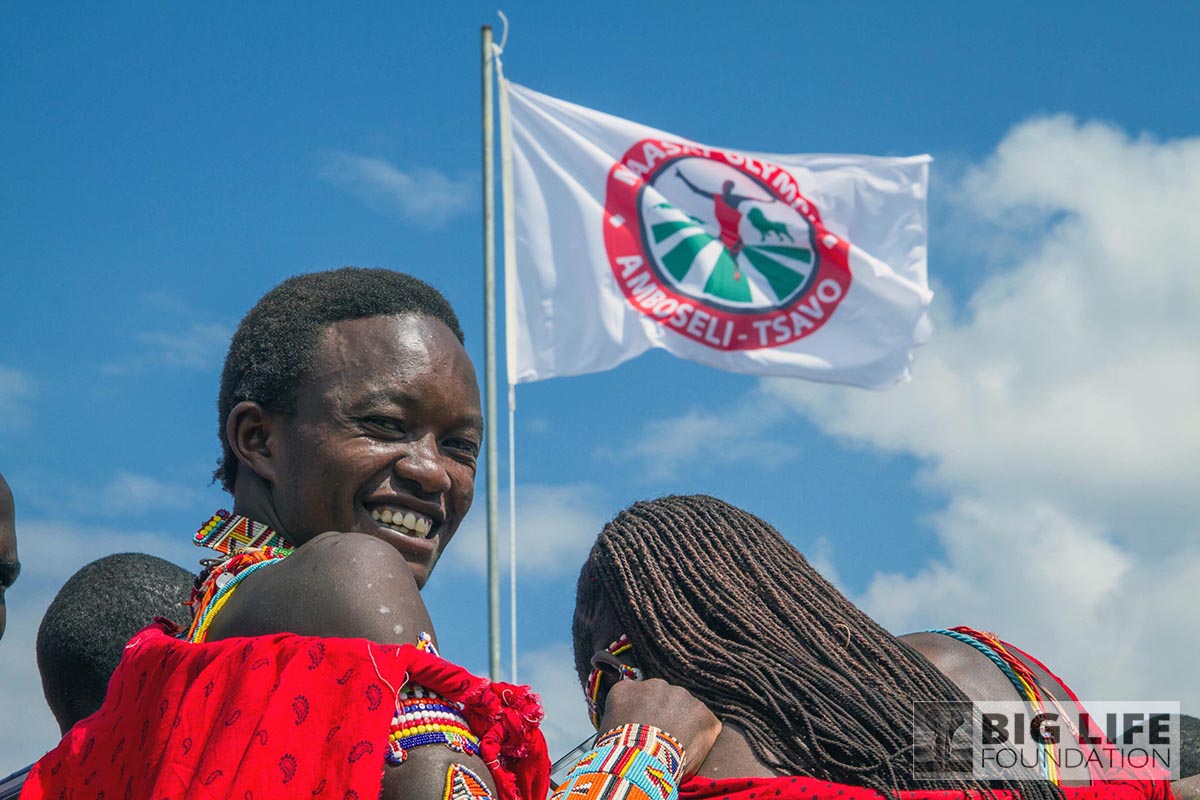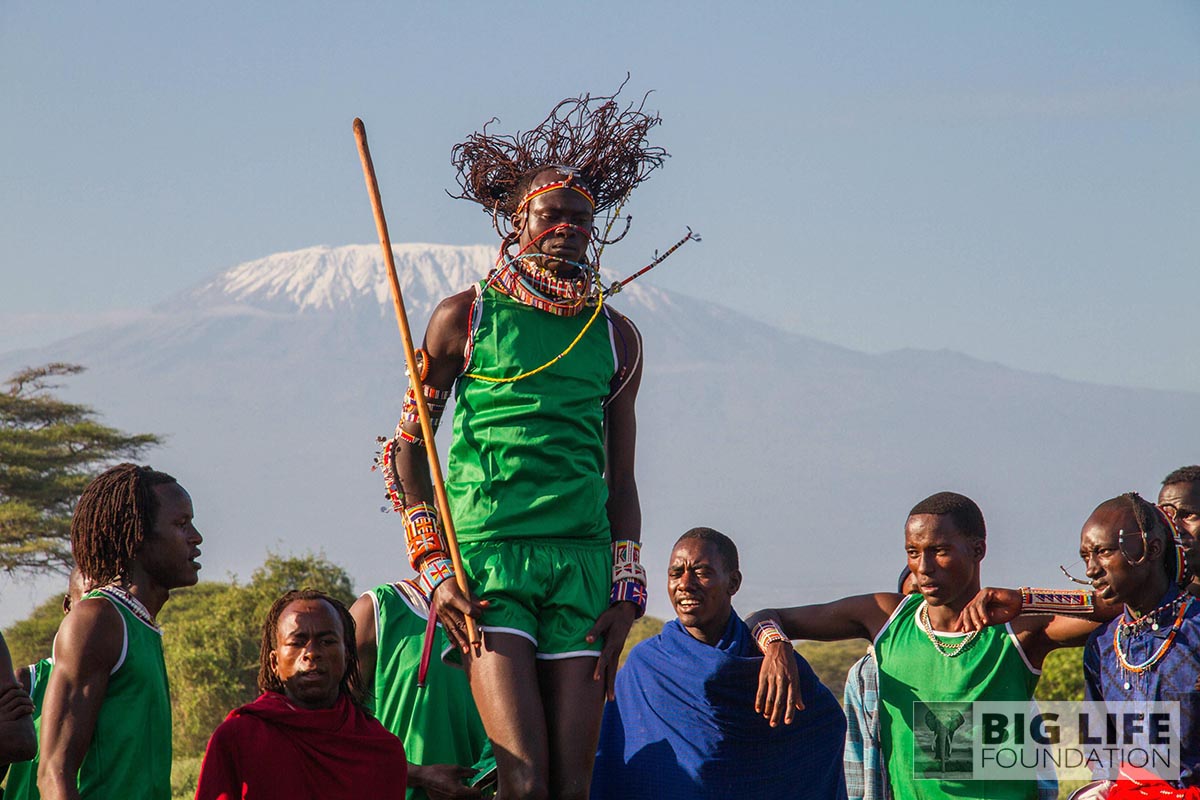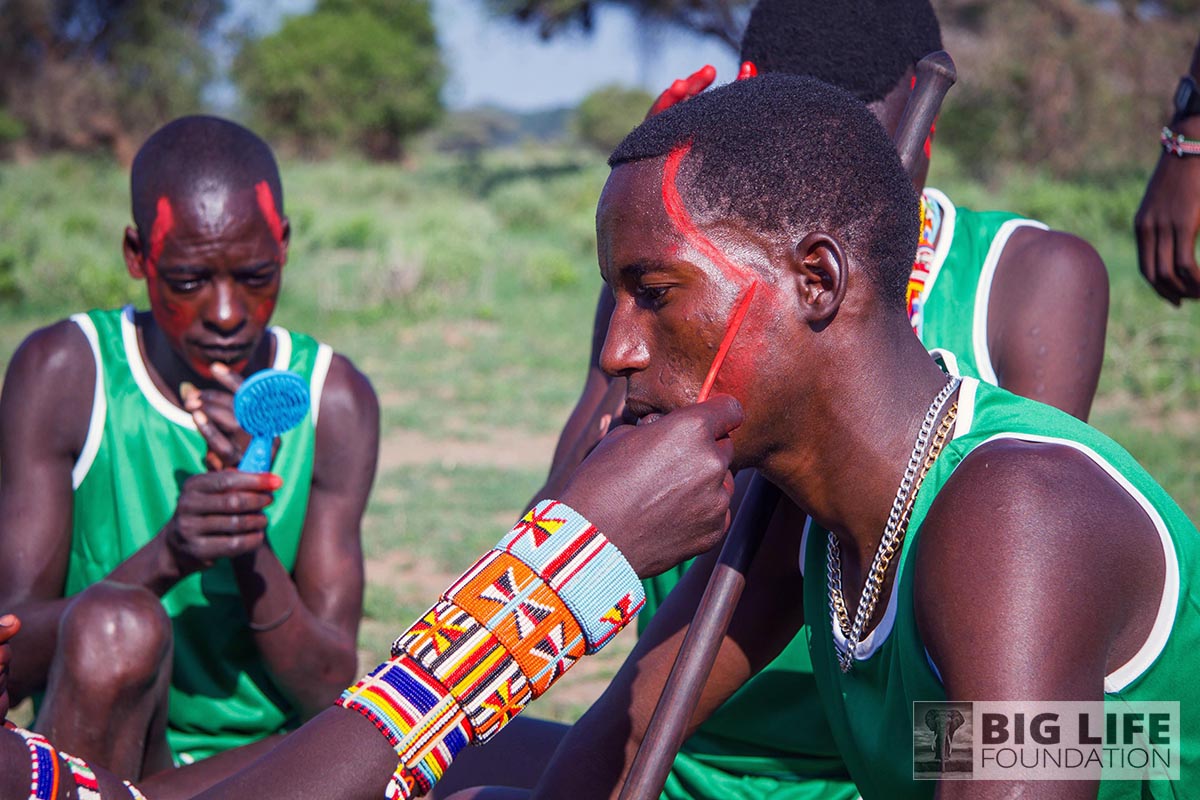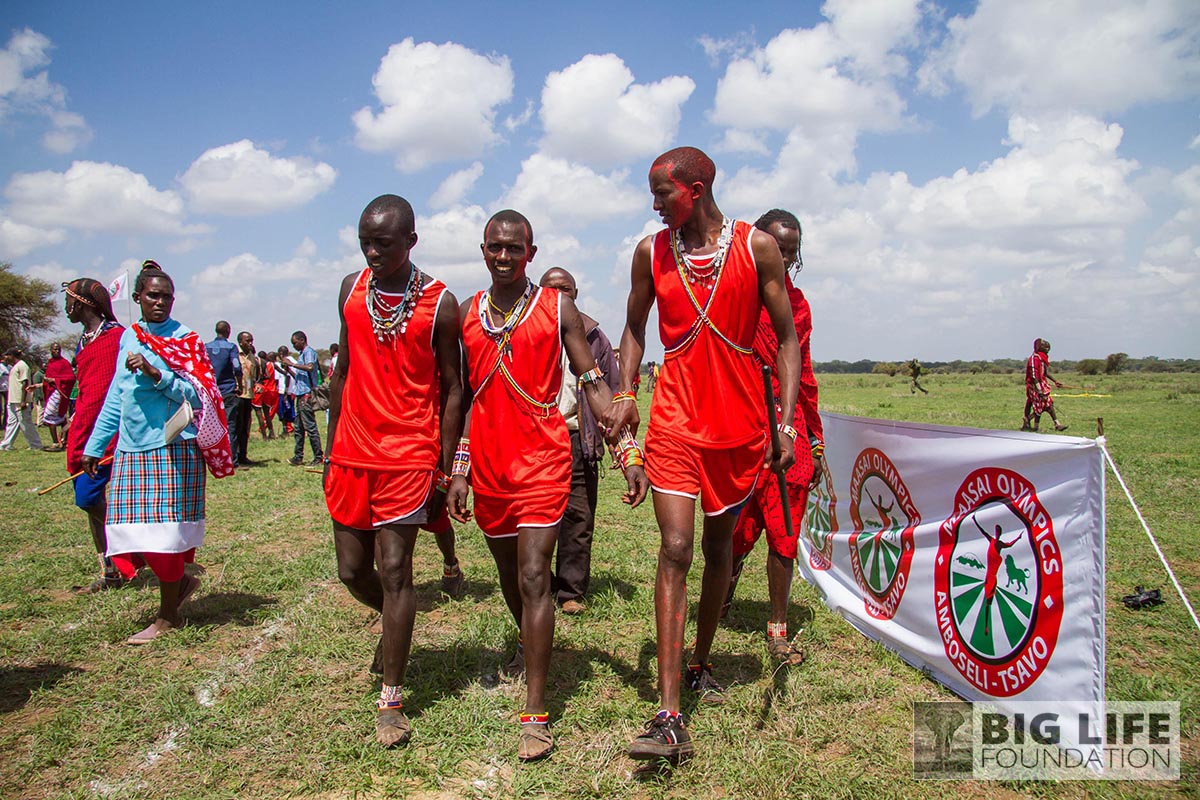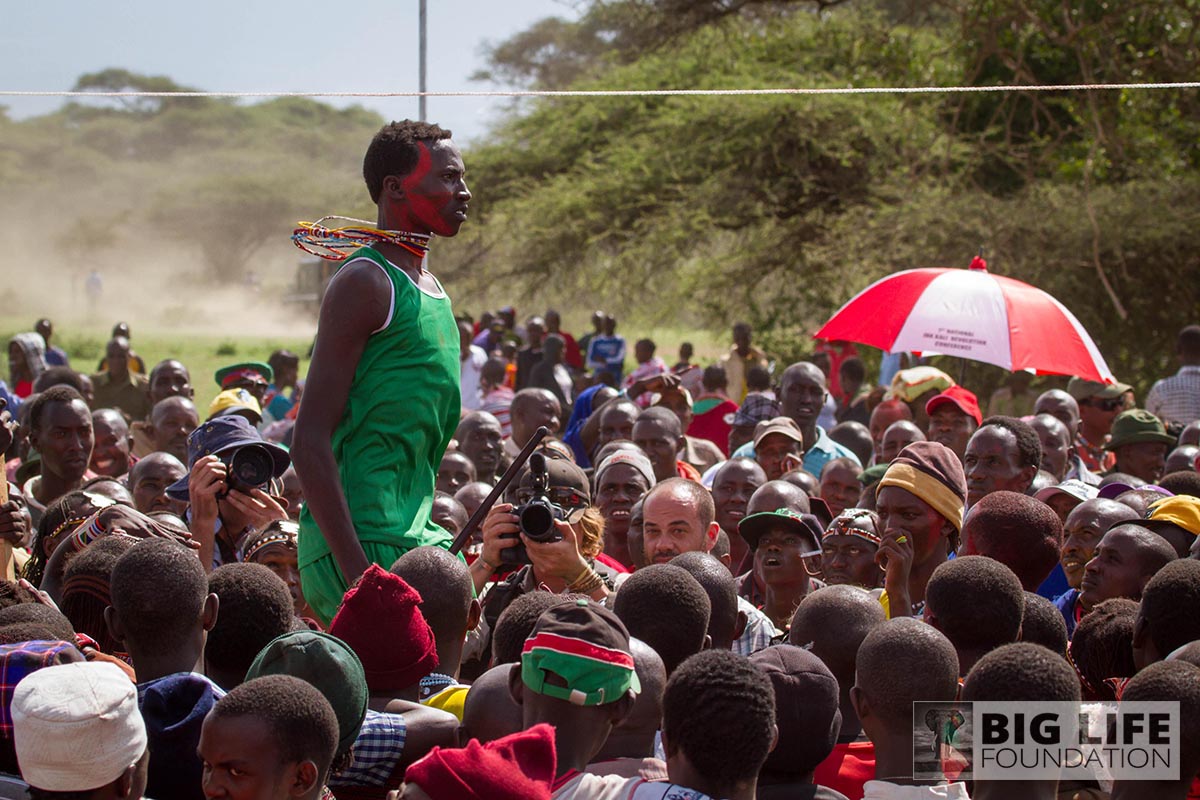 RELATED ARTICLES
Jul 12, 2018 - Let the Games Begin!

Oct 18, 2017 - Maasai Olympics Featured In 'Tribe versus Pride'

Jan 19, 2017 - Lions Unscathed in Clash of Maasai Warriors

Oct 25, 2016 - FINAL CLASH OF THE WARRIORS LIES AHEAD

Aug 15, 2016 - FROM RIO TO AMBOSELI: DAVID RUDISHA & THE MAASAI OLYMPICS

Apr 5, 2016 - A YEAR OF TWO OLYMPICS

Jan 6, 2016 - Evaluating the Maasai Olympics

Dec 30, 2014 - The Maasai Olympics Touches the World

Dec 19, 2014 - Not Just for the Boys

Dec 17, 2014 - WARRIORS DO BATTLE AT THE MAASAI OLYMPICS

Dec 14, 2014 - The Winner's Circle

Dec 3, 2014 - The Last Regional Event Mgr vs Rombo

Nov 17, 2014 - Things Are Heating up in the Maasai Olympics!

Nov 10, 2014 - Kuku vs OGR Regional Photo Gallery

Nov 9, 2014 - Maasai Olympics in the WSJ

Nov 1, 2014 - Official 2014 Press Release

Sep 8, 2014 - Mbirikani vs Olgulului

Sep 6, 2014 - The World According to the Maasai Olympics

Sep 4, 2014 - Maasai Olympics 2014 Regionals Begin in Amboseli

May 27, 2014 - Rombo Team Selection

Mar 1, 2014 - I Am Surrounded by 60 Maasai Warriors

May 24, 2013 - "THE MAASAI ARE HUNTING LIONS"

May 10, 2013 - The Hunt for Medals, not Lions : The First Maasai Olympics

Jan 2, 2013 - THE FIRST MAASAI OLYMPICS - THE HUNT FOR MEDALS, NOT LIONS

Dec 12, 2012 - Maasai Olympics: History is Made!

Dec 2, 2012 - MAASAI WARRIOR SETS SPORTS RECORD

Nov 2, 2012 - Maasai Olympics: Let the games begin!