CONSERVATION THROUGH SPORT
African lion populations have declined by at least 43% in the last 20 years, with few signs of abating. Today, there are as few as 20,000 in the wild. In Maasai culture, it is customary for warriors to kill lions as a traditional rite of passage into manhood. But at the behest of the cultural "fathers," or elders, in the Amboseli ecosystem, Big Life established the Maasai Olympics in 2012.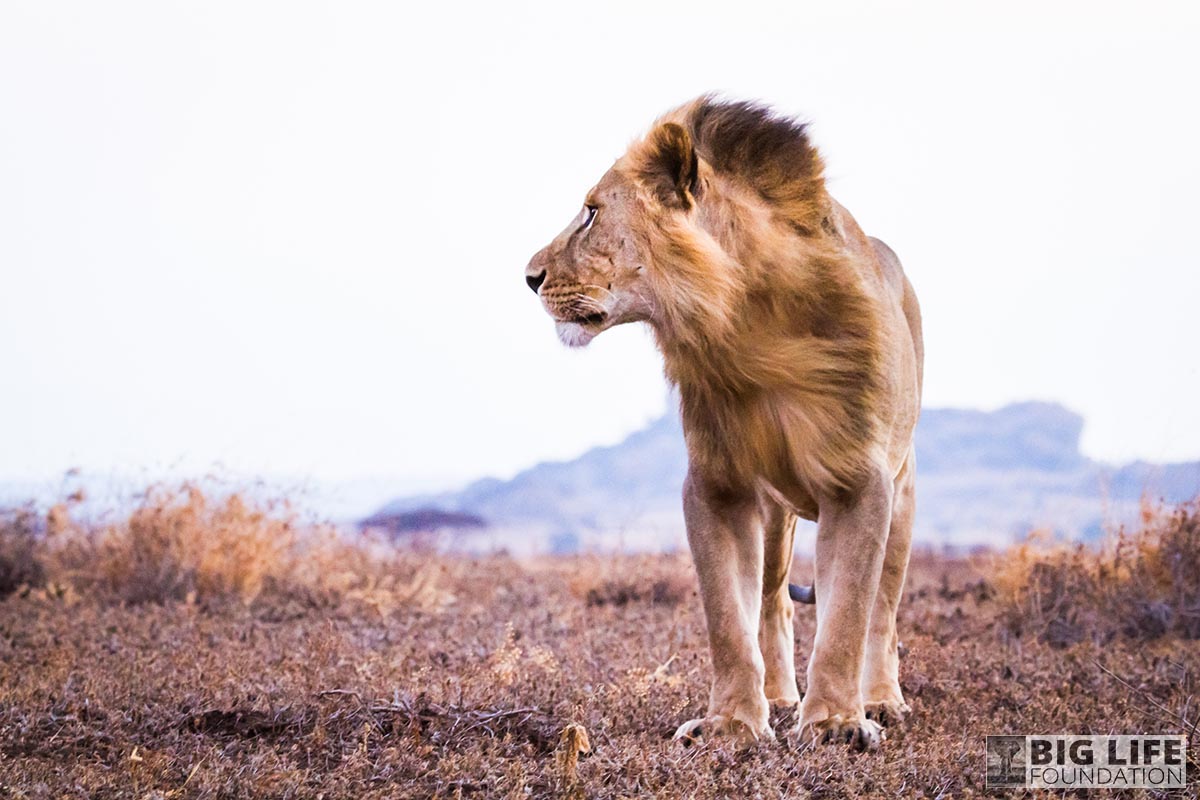 A culture-shifting alternative was born: conservation education paired with organized sports competitions based on traditional warrior skills. Today, warriors compete for medals and prizes instead of killing lions.
Every two years, participating warrior villages select teams and compete in a series of regional one-on-one tournaments leading up to the final, action-packed event with athletic performances, spirited but sporting rivalry, and no dead lions. Athletes compete for recognition, express bravery, attract girlfriends, and identify leaders in six events: 200m, 800m, and 5,000m races, javelin for distance, rungu (wooden club) for accuracy, and the high jump, Maasai warrior-style from a standing position.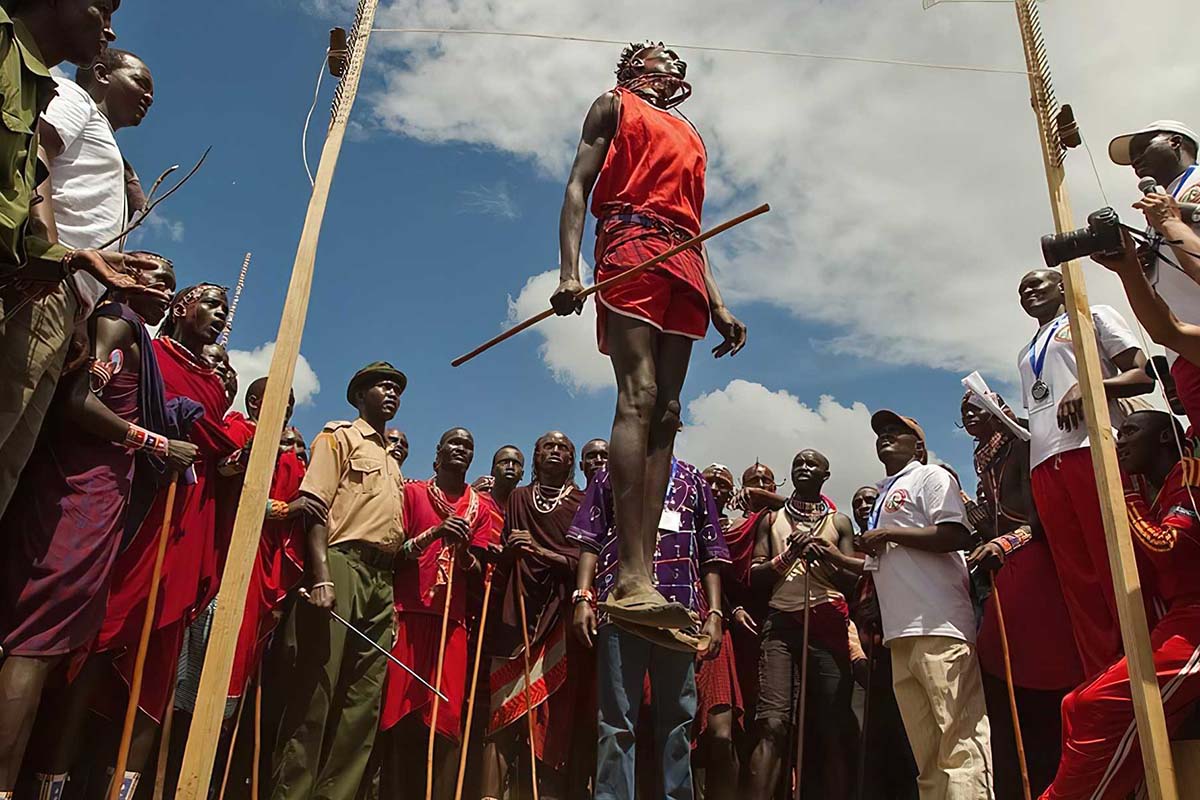 As young women are often the motivators behind warriors wanting to hunt lions, and they are also potential conservation advocates, their inclusion is critical. Young women compete in two events: the 100m and 1,500m races.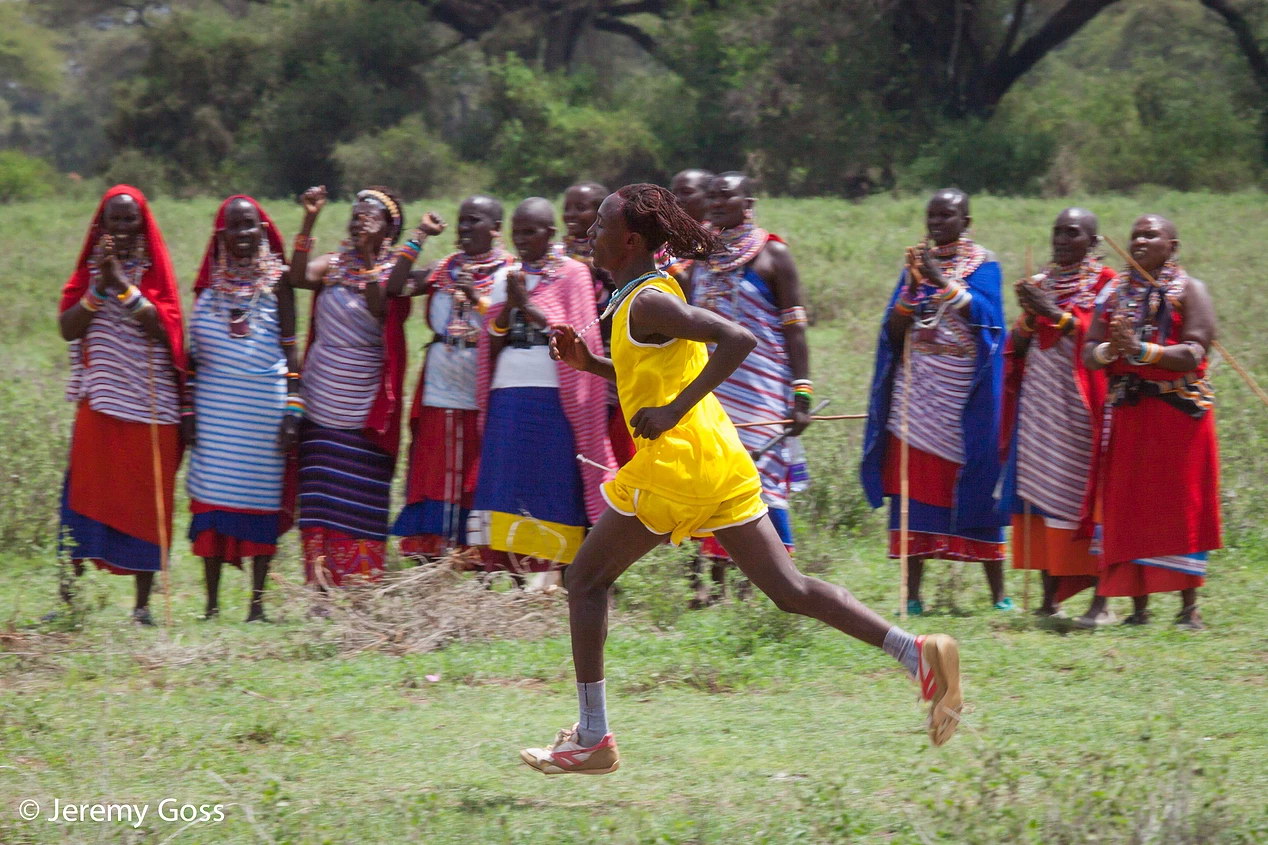 In the lead up to the sports events, an education initiative takes place, centered around local screenings of the film, There will always be lions? Following these showings, there is discussion around the film's two major themes: 1) that lion killing is no longer culturally acceptable and must stop, as must the killing of elephants and all wildlife species; and 2) failure to follow the "path of conservation" and reap its economic benefits will result in an unsustainable future for the Maasai people.
The conservation impact has been measurable. 84% of surveyed Maasai warriors who participated in the 2016 Olympics said that the Maasai Olympics was a good or very good alternative to traditional lion hunting.
Sports are the perfect way to engage the young people of the ecosystem, providing a broad-reaching platform for conservation outreach.
The 5th Maasai Olympics games have been rescheduled for December 2022.
"In truth, this program is very successful and we are now doing something honourable. We used to celebrate lion hunting but this program has shown us a better celebration."
Iltuati Maasai Warrior
Amboseli-Tsavo Ecosystem
Competition Events
"Today, not a single lion was killed and no one was hurt... yet you warriors walked away with over 5 million shillings of benefits. What we saw was the energy of our young warriors being channeled away from lion hunting toward trophy hunting."
Katoo Ole Metito (Maasai)
Minister of Internal Security
Government of Kenya​​​​​​​​​​​​​​​​​​