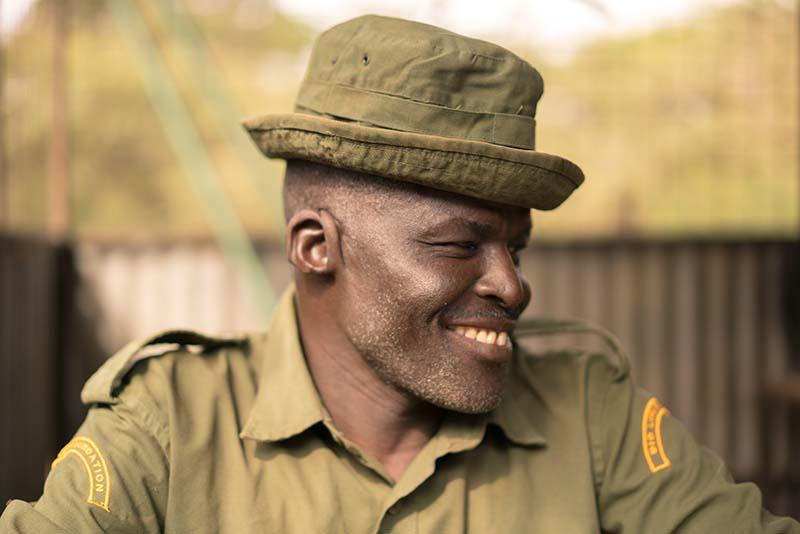 Without rangers, our world would look very different. Without rangers, the war against wildlife crime cannot be won.
In celebration of World Ranger Day on July 31st, Big Life will be sharing the stories of a few of our amazing rangers. Rangers who work day and night, making personal sacrifices, to protect wildlife for the benefit of all.
Today, we'd like to start by introducing you to Constable Sesei Loormoni.
Constable Sesei Loormoni is a man who is not afraid to follow a lead in order to solve a case, no matter how dangerous it may be.
Sesei has worked with Big Life for eight years and is stationed with the Rombo unit, in the south of Big Life's area of operation on the Kenyan side of the border with Tanzania. One of his core strengths has been his work with the local informer networks. In his first several years working in Rombo, a significant percentage of arrests were made thanks to Sesei's intelligence work.
Once, many years ago now, an elephant was found that had been poached, its ivory missing. Sesei slipped into civilian clothes and set out into the community to network. After asking around, he found a friend who had a lead on a possible suspect. Following the lead, Sesei investigated and learned that the suspect not only had the means and opportunity to have made the kill, but had also recently hidden something near his boma. With Sesei's information, the area was searched and the suspect was arrested. The missing ivory was recovered, and justice was served.
Sesei has been a strong part of Big Life's ranger team for many years. His job supports multiple family members, including many children, and we're grateful every day for his commitment and sacrifices.
To support our rangers and the work they do, please consider making a donation. You can join our Ranger Club by donating monthly to Big Life, maximizing the impact of your gift by providing reliable funding that our rangers can count on.
The first 15 people to sign up as Ranger Club members (or existing members who increase the amount of their monthly donations) during the month of July are eligible to receive a limited edition Big Life tote bag.