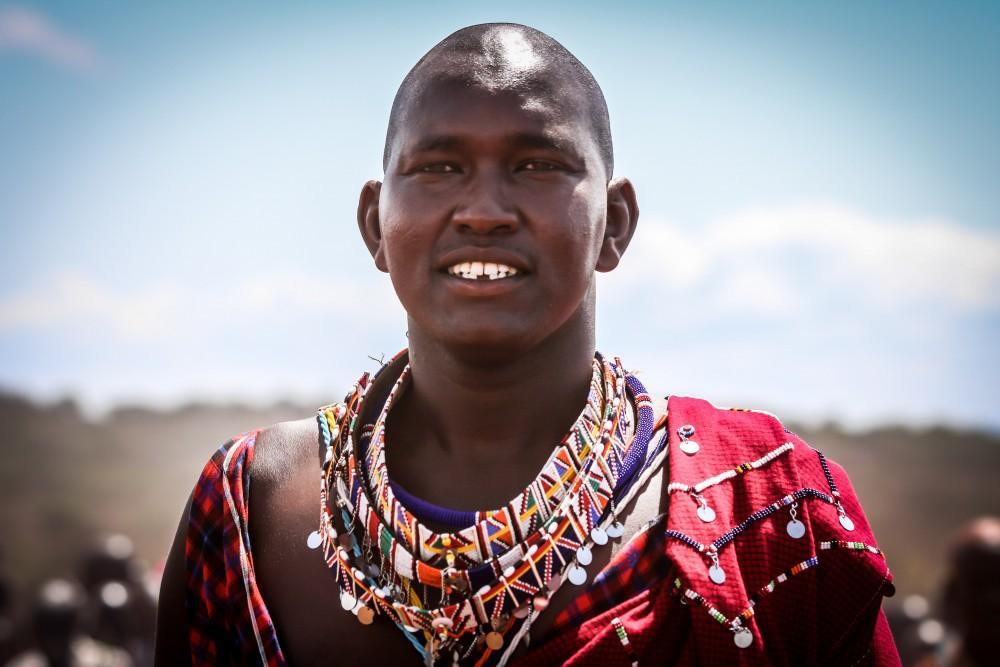 Community rangers are on the frontline of conservation. They operate in sometimes dangerous conditions, often away from their families for weeks at a time to protect some of earth's most treasured wildlife.
If you'd ever had the pleasure of meeting a ranger, you'll know that they love sharing their stories about working and living alongside wildlife.
For those of you who haven't met a ranger, we wanted to give you that chance.
Joseph Kotoke has been a Big Life Foundation community ranger for 15 years. He is currently the Commanding Officer for the rhino section that operates in the Chyulu Hills and works actively with the Kenya Wildlife Service to protect the 8 critically endangered Eastern black rhinos that call the territory home. He recently answered a few questions for our partners at The Thin Green Line Foundation and Intrepid Travel, who now offer a Wildlife Rangers Expedition to visit and patrol with Big Life rangers in Kenya (see link below)!
We're proud of the commitment we receive from all of our rangers like Joseph.
Q: How did you become a ranger?
A: I grew up with some friends that were always killing lions for fun, and I decided to be part of the team stopping the killing of any sort of wildlife.
Q: Is being a ranger something you have always wanted to do?
A: Yes, as I am one of the wildlife scholarship beneficiaries, I have always wanted to give back to the protection of wildlife.
Q: Tell us what a typical day involves for you?
A: A typical day involves waking at 6 am, then radioing out all of my rhino basecamps making sure they are all okay. Then I start my normal foot patrol and am always ready for any sort of emergency incidents that comes up.
Q: Has the poaching issue become better or worse in recent years?
A: It has become better (where Big Life operates) since we started the community ranger wildlife protection programs.
Q: What are the main dangers that you face in your job?
A: Dealing with armed poachers and dangerous animals.
Q: How do you manage these dangers?
A: We have introduced the informers network - in case they see something suspicious or any strange person they will call us. It has really helped.
Q: Do you have examples of colleagues who've been in serious danger?
A: Yes, I have two. One of our rangers was killed by an elephant while on patrol. Another was seriously injured by an elephant and broke his left arm. I have also been in several gun fights with poachers who wanted to kill our rhinos.
Q: What change are you hoping to see in relation to poaching?
A: For the ivory and rhino horn market to be shut down, and for the government to help more in prosecutions.
Visit Big Life rangers on a once-in-a-life-time trip: https://www.intrepidtravel.com/au/kenya/kenya-wildlife-rangers-expedition-120699