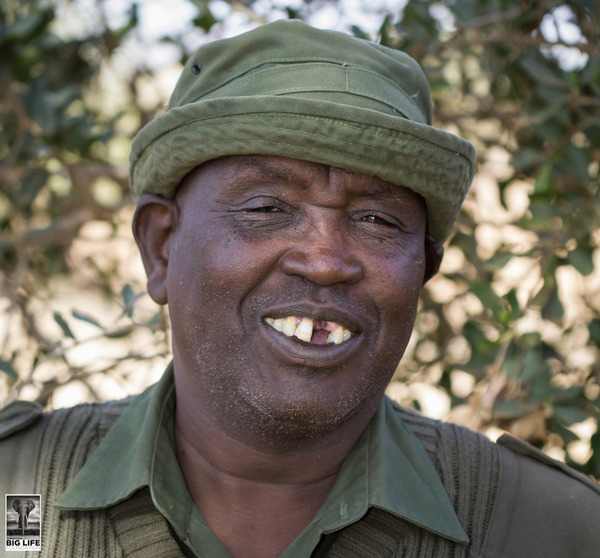 A rhino named Dickson, who would have thought? Certainly not the man himself when he stepped in his new position as a ranger 22 years ago.
There were only ten rangers back then, a mot
ley crew starting off in a role never before heard of outside the national parks. Each line on Dickson's face seems to tell its own story as he ch
uckles, "back then, we knew how to walk: in just our first year, we collected more than 3000 snares in the Chyulu Hills".

And that was just the start. Dickson rose through the ranks to become a sergeant and radio operator, but his first love was always being out on patrol. "I enjoyed the exercise, and being in the bush and forests. But there was one time when we walked onto a rhino and it rushed at us. If I had not become so fit, it would have crushed me!" Another chuckle.

There is not enough space here to list Dickson's achievements, but we are particularly grateful for his central role in capturing one notorious 'Mutinda Ndivo' in the early 2000s. Mutinda was a well-known poacher at that time, but after his arrest, he underwent an unlikely change of course… he is now the trusted head of our anti-poaching dog unit!

Richard Bonham, director of operations for Big Life, describes Dickson as "chuma ya zamani", loosely translated as "old steel". The type that has been tried and tested, kept its edge and proven itself. So it is with great sadness that we announce the news of Dickson's retirement, but he has earned some time with his feet up.

We are naming Dickson as our ranger of the month for August, not for any specific achievements in this particular month, but an entire career. Thank you for your years of service to Big Life, Dickson, and to the wildlife of your home. That rhino has big shoes to fill, as will his son replacing him in our ranger force.