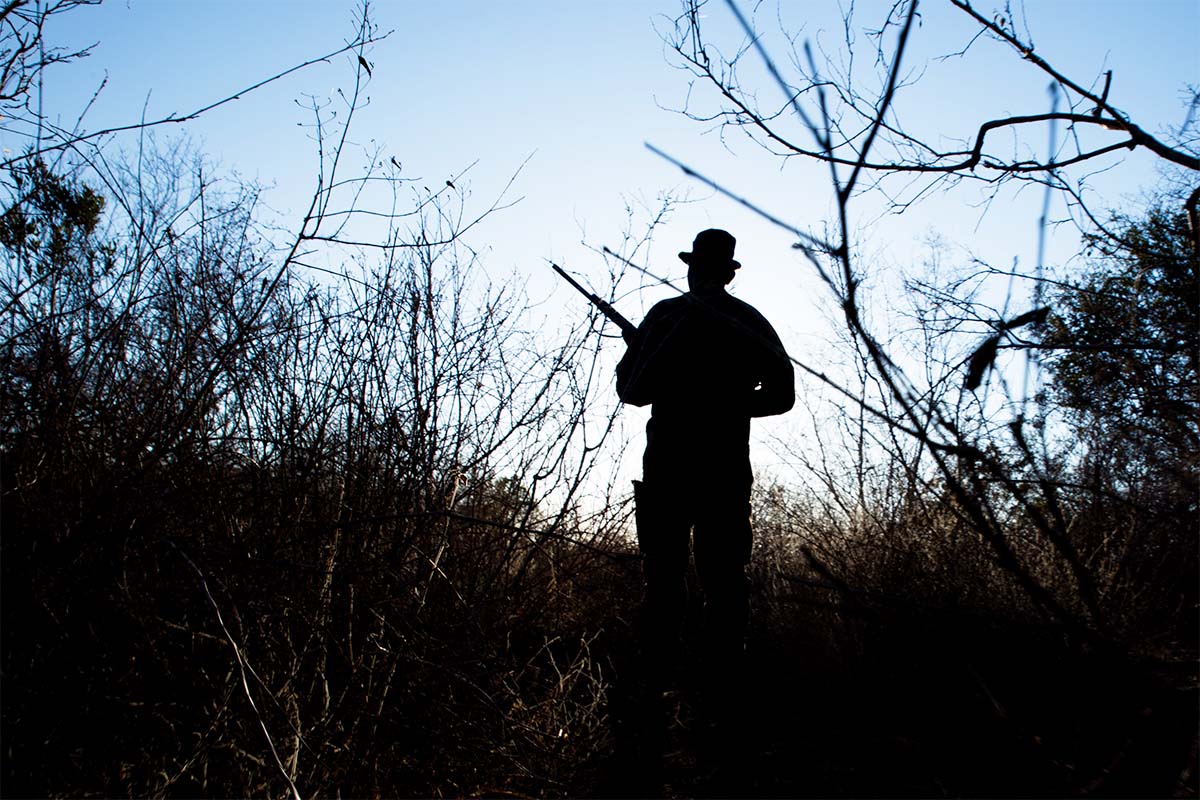 There is a Big Life ranger with an unusual distinction. His name is Sergeant Sinkoi Kanchori, and he has caught the same poacher three different times.
The first time, Sinkoi and his team had discovered a snare in the Chyulu Hills. They decided to wait for the poacher to come back to check it, and so set up an ambush. Eventually a man appeared, moving toward them clutching a bow and arrows. He walked right into the rangers, and was arrested and taken to the police station, where he was then jailed.
A year later, Sinkoi and his men were on patrol in a similar area when they heard two men talking ahead. He ordered his men to hide as they waited to see who was coming. As the men approached, carrying two pangas and a bow; he was shocked to recognize the poacher they had arrested the year before. When they got close, Sinkoi made the call to chase them. In the scramble one poacher was caught, but the previous offender narrowly escaped.
On the third occasion, Sinkoi and his team had once again found snares, and were setting up an ambush with rangers from the Kenya Wildlife Service (KWS). While doing so a herd of eland came cantering towards them, visibly startled. Sinkoi knew instinctively what was chasing them and told his men to lie flat. After the eland passed, they saw two men approaching at a jog, backs hunched, arrows drawn, ready to strike. On Sinkoi's call, the six rangers gave chase. Despite being 52-years-old and carrying a heavy shotgun, Sinkoi sprinted ahead and managed to catch his rival, but not without suffering a minor wrist fracture in the scuffle.
Upon further interrogation by Big Life and KWS, the poacher commented that if their roles were switched and he were to become a ranger, he would wish to arrest "that mzee (old man)," pointing at Sinkoi.
Asked why, he said, "Because we have had three encounters: he has arrested me twice and I only narrowly escaped on the other. This man is too good at his job! If he was a poacher, he would be the best, so I would be sure to arrest him first!"
Support rangers like Sinkoi by becoming a monthly donor and joining our Ranger Club. All members receive special perks, including 20% off merchandise. New members, or existing members who increase their giving amount, will be entered to win select items from our e-store weekly. Two winners have been chosen, and two to go!