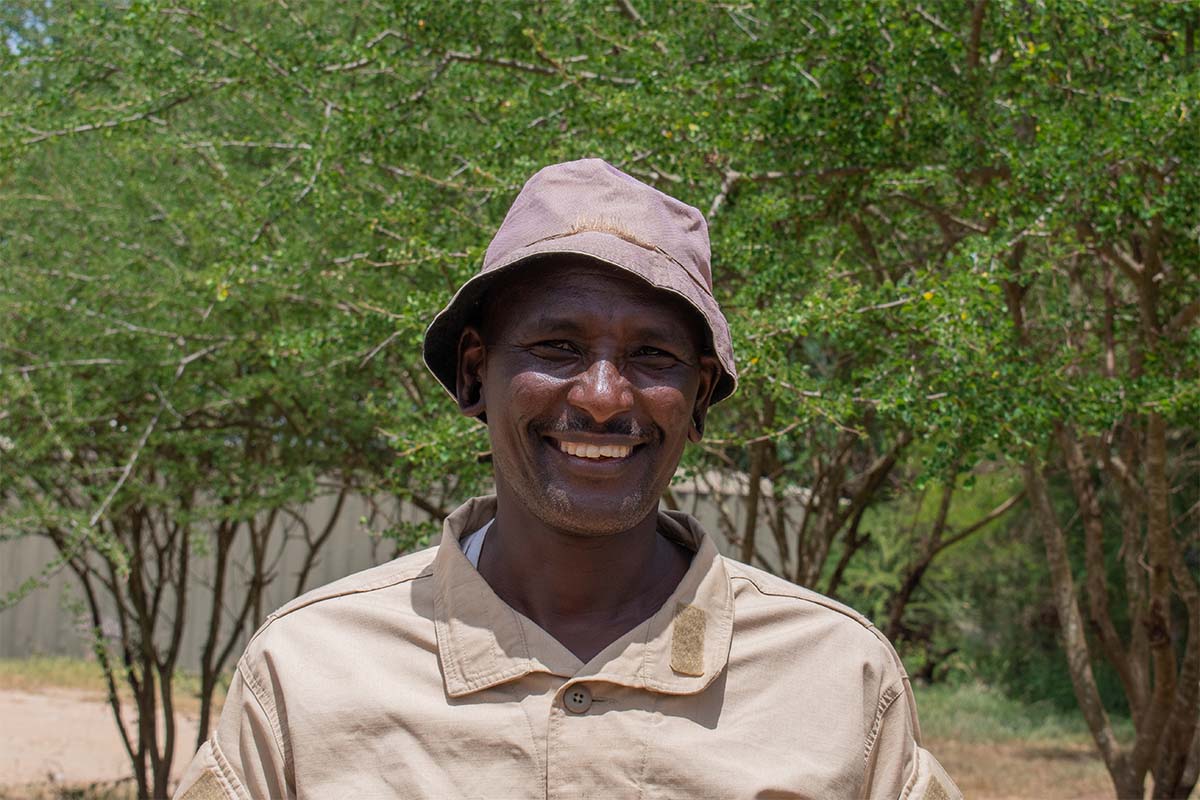 Name: Sinkoi Kanchori
Position: Sergeant
Age: 55
Location: Chyulu Hills Unit
How did Sinkoi Kanchori begin at Big Life?
Before joining Big Life, Sinkoi was a pastoralist, keeping livestock and doing a little farming on the side. But in 2008 the ecosystem suffered what went on to become a severe two-year drought. Sinkoi lost much of his livestock and was without an income, but he heard that the Maasailand Preservation Trust (which later became Big Life Foundation in 2010) was hiring. So at age 41, he applied and got the job.
What do you like most about being a ranger?
"I enjoy being a ranger because it provides me with a steady salary. This means I can look after my family and pay for my children's school fees. I am also proud to protect the landscape I grew up in, and I would be very sad to see iconic animals like lions, giraffes, rhinos, and elephants disappear. My work as ranger ensures that the wild animals that were so plentiful when I was a boy can continue to prosper in this ecosystem."
What is your proudest moment?
"When I was promoted to sergeant and took charge of a team of rangers."
What are your hopes for the future?
"I believe Big Life is one of the best wildlife organizations around for many reasons, but in particular because it is so comprehensive in the different ways in which it helps the community. Not only does Big Life protect wildlife, but it also provides healthcare for the local community, as well as scholarships for kids in school. Having close ties with the community at grassroots level is the most important factor in ensuring the success of any NGO, and I think Big Life is excellent at addressing the needs of the local people."
What is your favorite animal?
"I really enjoy being able to see animals as they roam around in their natural habitat. Where I am currently based in the Chyulu Hills, I see many exciting animals like elephants, giraffes, and sometimes lions. I would say that lions, elephants, giraffes, and rhinos are my favorites. I have been lucky enough to see the black rhinos of the Chyulus - although during a year of patrolling, I only saw them on three occasions. All of these animals are important for the ecosystem, and it would be a great shame if our children were to grow up without seeing them."
Support rangers like Sinkoi by becoming a monthly donor and joining our Ranger Club. All Ranger Club members receive special perks, including 20% off Big-Life-branded merchandise in Big Life's e-store. New Ranger Club members, or existing members who increase their giving amount, will be entered to win select items from our e-store weekly throughout July.