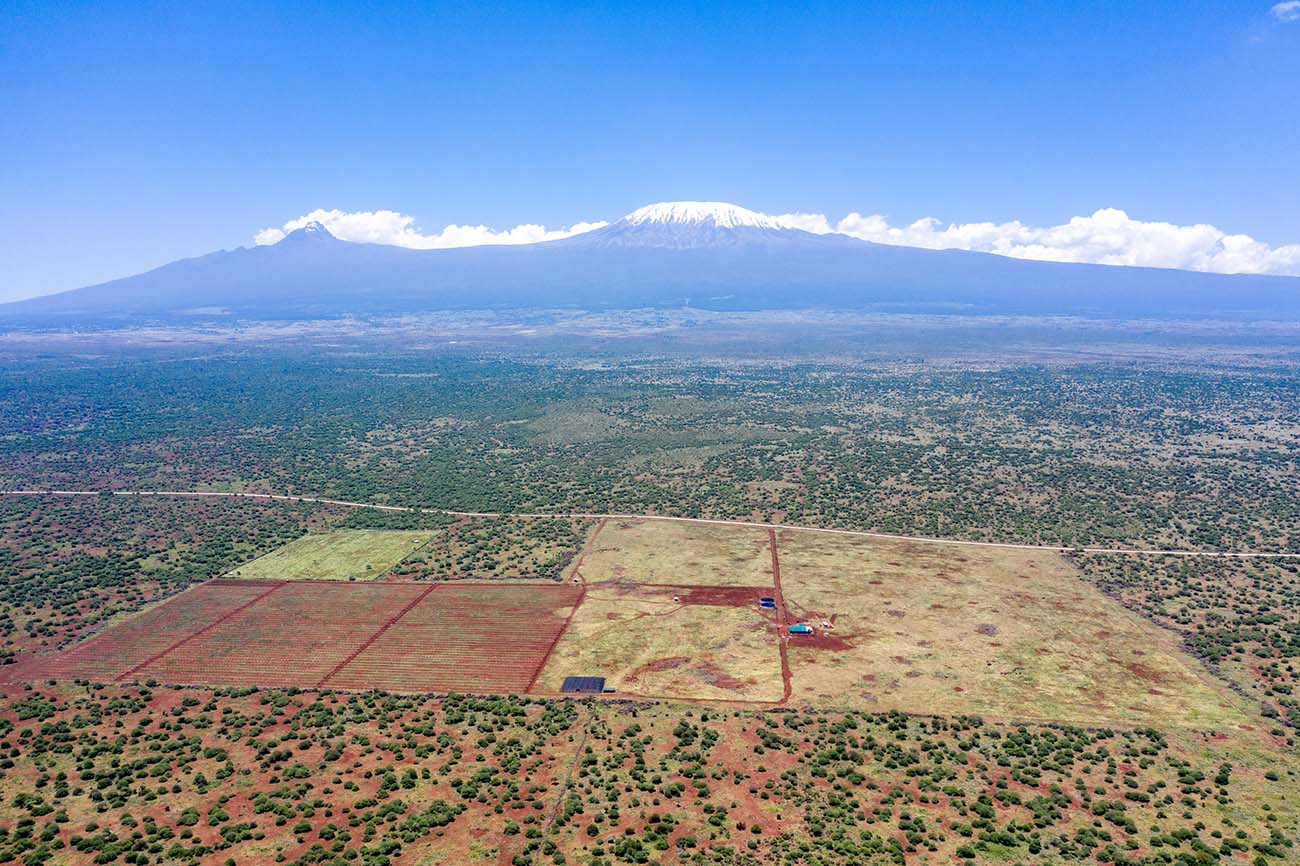 Watching weeds grow can feel a bit like watching paint dry. But in this case, we're more than happy to do it.
That's because the National Environmental Tribunal (NET) of Kenya has ordered a stop-work order for the KiliAvo farm, currently at dispute in the Kimana Wildlife Corridor. Any plantings or construction are on hold until the court lifts the order, as is weeding and watering. The next hearing is not until the end of April. So while it's not as good as watching the fence come down, of which the elephants have already strongly voiced their opinion, it's still good news.
Additionally, the Kenya Wildlife Service has been enjoined as an intervening party in the case, to help NET reach a decision. KWS was not initially consulted on the Environmental Impact Assessment and would have objected if they had been. "We would not have approved it as we do not feel the farm is appropriately located," said Patrick Omondi, acting director of Biodiversity, Research and Planning at KWS, to Al Jazeera back in December.
The owners of the 180-acre farm had previously been plowing ahead as if it was predetermined NET would rule in their favor, continuing to plant, fence, and dig boreholes for irrigation. While land can be bought and sold here without restriction, land-use plans from ALOCA (the Amboseli Land Owners Conservancy Association) and the Amboseli Ecosystem Management Plan zoned this area only for livestock grazing and wildlife tourism, not agriculture.
Large developments like this not only hurt the local economy by restricting grazing access, but also hurt the tourism economy which employs thousands of people and is dependent on healthy and freely moving wildlife populations into and out of Amboseli National Park and across the community conservancies. This is true particularly for elephants, of which the region is famous. Amboseli is one of Kenya's most visited tourist destinations. When you consider the taxes, gate fees, and employment generated by eager safari goers, the long-term, irreversible damage that commercial farming in this area could bring far outweighs any perceived short-term benefits the farm itself claims it may generate.
So while avocados may be nutritious and delicious, they have no business being farmed in the midst of the Kimana Wildlife Corridor. There are many other much better locations for such developments.
For now, we wait for the next NET hearing. Please share this post with your networks and help spread the word about what is happening. And if you're in a position to make a donation, we need all the help we can get to offset the mounting legal expenses associated with this effort.