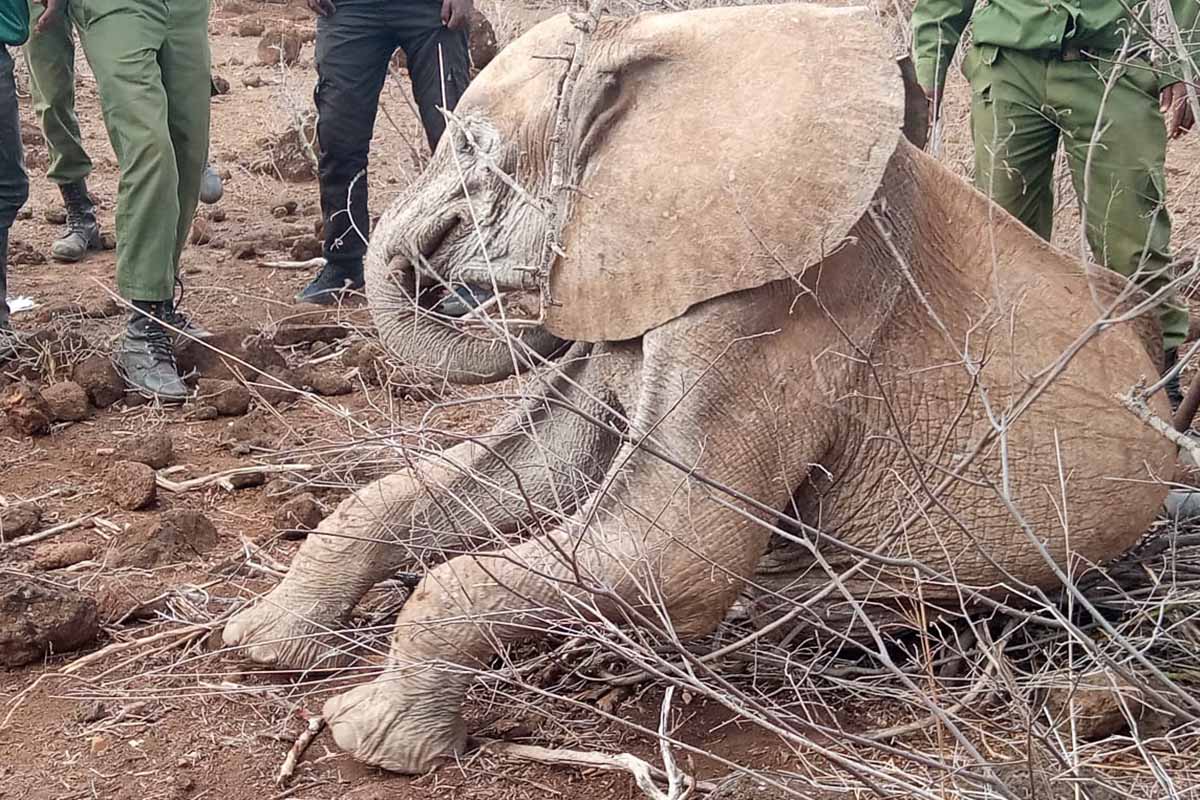 It is difficult to witness the loss of so many of the animals we have worked so hard to protect. While the death of any wild animal is sad, seeing elephant calves succumb to these drought conditions is especially tragic and always hurts more. Many elephant calves have found themselves abandoned, weak, or unable to stand as their families make the ultimate decision: stay and starve with their offspring or trudge on in search of food and leave them behind.
But thanks to YOUR donations the past few weeks, extra funding has already enabled us to send out more rapid response units, cover more ground, and crucially, contribute to getting some little elephants back on their feet.
Last week, Big Life rangers received three separate calls to attend to three elephants abandoned by their families, and three times a combination of KWS, Sheldrick Wildlife Trust and Big Life rangers were able to rescue them.
The first, a male was found in a dense patch of bush in Rombo group ranch, where he was quickly located, soothed, put in the back of a Big Life ranger vehicle, and then flown to the other side of the Chyulu Hills by the Sheldricks to their orphanage at Umani. After only a week of recovery, Kapei as he has been named, is doing very well. We hear he has been 'fully adopted and is now the happiest little guy'.
Then came two separate cases reported to Big Life of elephant calves found alone and very weak in Amboseli National Park. They were administered first aid by KWS and the Sheldrick vet and airlifted to the orphanage in Nairobi where they are also reported to be doing well.
Even now, more reports are coming in, and we are doing what we can to provide additional support for both people and animals alike. The more donations we receive, the more we can do to save lives. Conservation is a team effort, and we would not have been able to rescue these calves without the excellent work of the Sheldrick and KWS teams, as well as our donors from around the world.