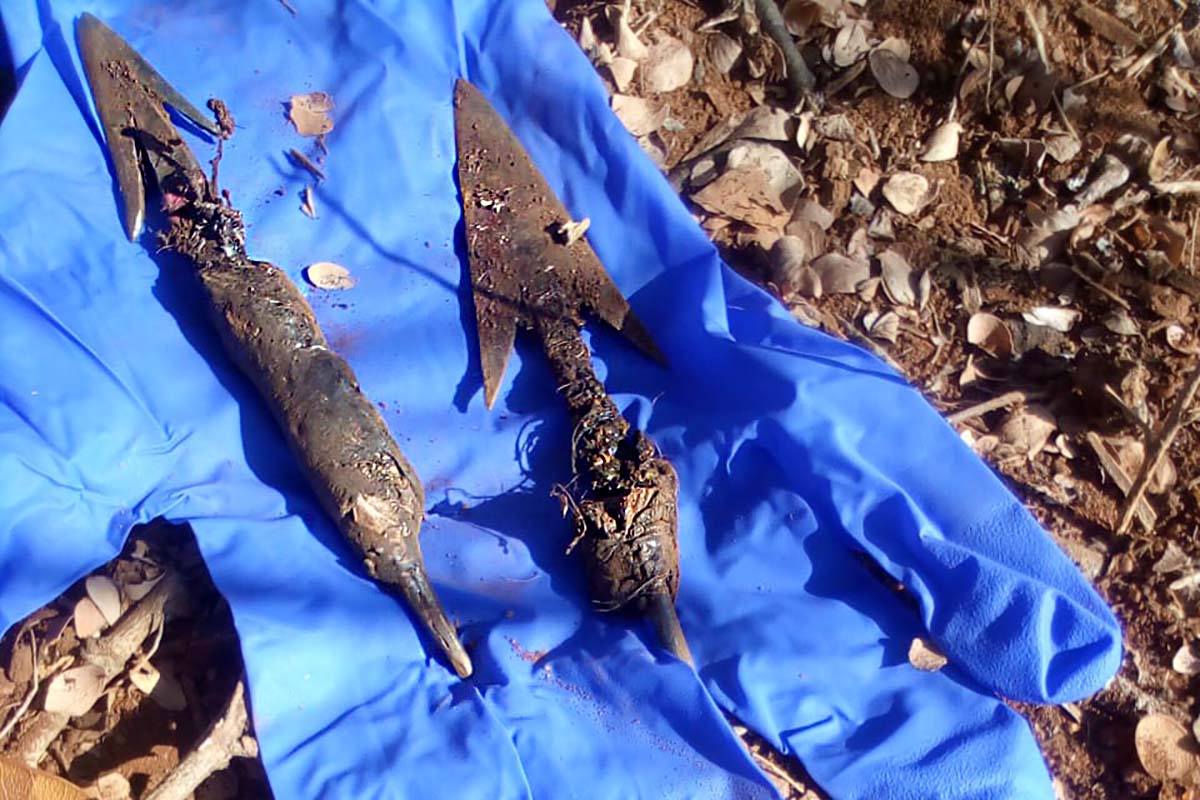 Evolution didn't see humans coming, or giraffes would have hands. Because with hands, a giraffe could pull a snare off its neck, or pull poisoned arrows out of its body.
Animals are getting weaker as the drought continues and moving closer to human settlements in search of food and water. Poachers are taking advantage and we are seeing a rapid escalation in bushmeat poaching. Ordinarily we have 2-3 bushmeat poaching incidents per month, but right now rangers are sometimes responding to that number per day.
While sometimes all we find is skin and bones, the poachers are not always successful. In the last two weeks, Big Life rangers found two giraffes bearing the mark of attempted killings. One had a snare around its neck and the other had three poisoned arrows sticking out of its flank.
The situation was still life-threatening for both animals, and we are grateful to be able to call on the Kenya Wildlife Service mobile vet unit, funded by the Sheldrick Wildlife Trust, for help. Thanks to the rapid response of our rangers, the giraffes were successfully treated and sent on their way.
During this challenging period we are the helping hands that animals need, working to undo the harm done by others.
Thank you for your support of our efforts and keeping our rangers in the field, we appreciate any donation that you are able to make.