A Timeline of Accomplishments
As we celebrate our 10th anniversary, a look back at 30 years of operational history.
RICHARD BONHAM ESTABLISHES OL DONYO WUAS LODGE IN THE CHYULU HILLS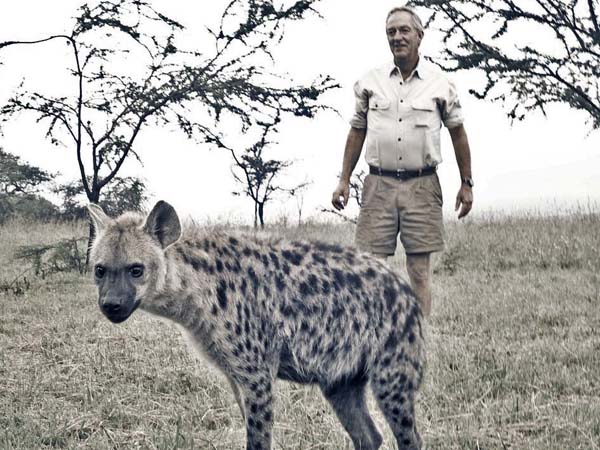 1986
Longtime safari guide and conservationist, Kenyan-born Richard Bonham arrives in the Greater Amboseli ecosystem and negotiates the first tourism concession on a Maasai-owned ranch, Mbirikani Group Ranch, to establish ol Donyo Wuas Lodge. The lodge generates employment and tourism-related income for the local community. The community invites Richard to make the ecosystem his home as he begins work to address its growing threats: wildlife poaching, human-wildlife conflict, habitat fragmentation, and much more.
1986
MAASAILAND PRESERVATION TRUST (MPT) FIRST COMMUNITY RANGERS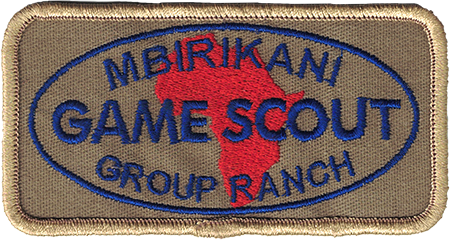 1992
In response to the growing poaching crisis in the region, Richard pioneers the Community Game Scout concept by employing four Maasai community members to collect snares, which are appearing in growing quantities. Soon after, Richard founds Maasailand Preservation Trust (MPT) to develop conservation initiatives in the area, starting on Mbirikani Group Ranch.
1992
FIRST WILDLIFE SCHOLARSHIPS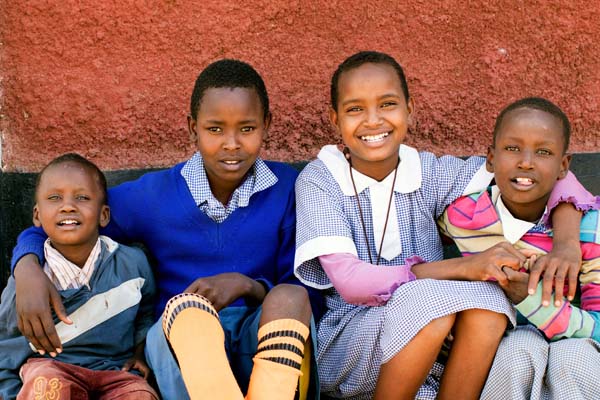 1994
It is clear from the outset that the only way to sustain the wildlife and habitat of the area is to partner with the local community. In addition to providing employment opportunities, MPT initiates a wildlife scholarship program to provide further conservation-related benefits to local communities. This initiative invests in the education of disadvantaged and academically deserving children from local communities, by awarding scholarships to send them to school.
1994
TOM HILL JOINS MPT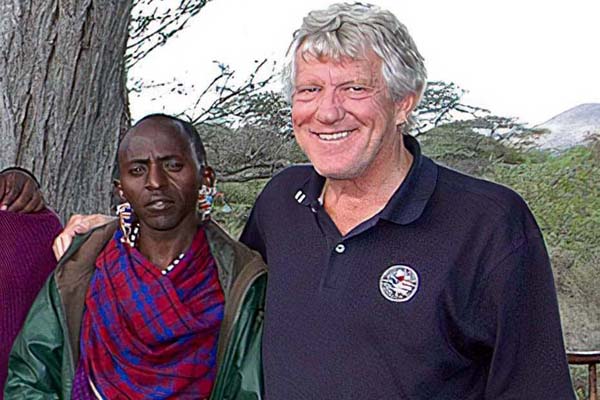 1996
Tom Hill, a business and social entrepreneur from New York, visits the Chyulu Hills for the first time and becomes involved with MPT. He relocates to the area soon after, helping to manage MPT conservation initiatives, raise funds for implementation and growth, and develop new programs.
1996
REDISCOVERY OF THE EASTERN BLACK RHINO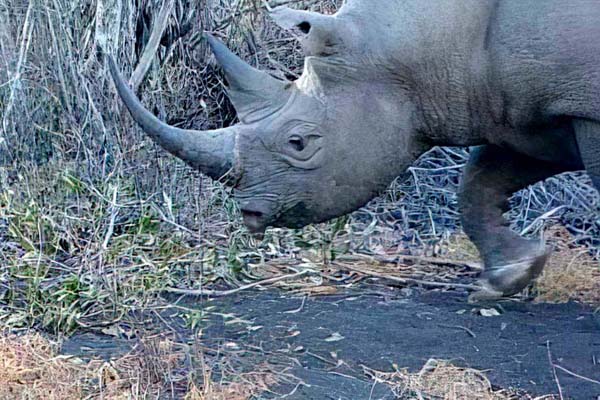 1997
The Eastern black rhino is previously thought to be extinct in the Greater Amboseli ecosystem, due to rampant poaching, until MPT rangers rediscover a remnant population in a remote part of the Chyulu Hills National Park. A 2008 study estimates a minimum of 14 rhinos in the population, and MPT increases its ranger presence in the area to support the Kenya Wildlife Service in monitoring and protecting these rhinos.
1997
FIRST VEHICLE DONATED TO MPT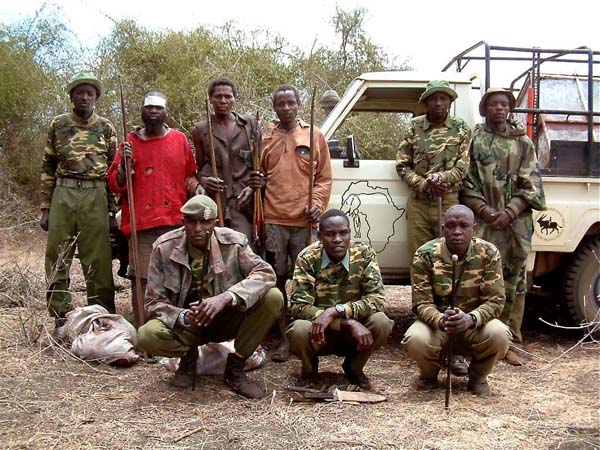 2002
First vehicle donated to MPT (by Amara Conservation), previously donkeys were used to transport supplies and water to outposts.
2002
HEALTHCARE SERVICES ESTABLISHED
2002
Recognizing that many Maasai communities are marginalized from access to traditional healthcare services given the rural nature of the ecosystem, MPT works with AID Village Clinics to facilitate the creation of a healthcare clinic that operates until 2012, providing high-quality medical services that help people from across the ecosystem and beyond.
2002
CREATION OF THE PREDATOR COMPENSATION FUND (PCF)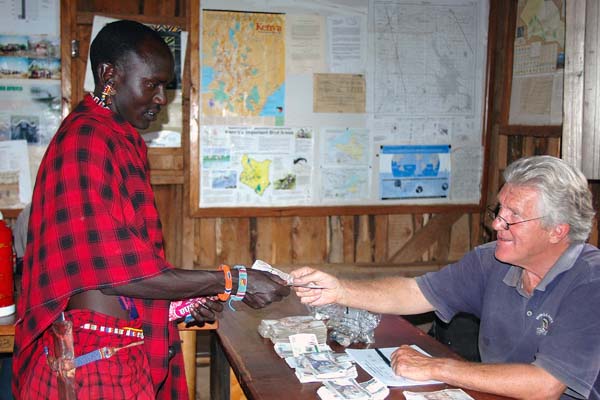 2003
In response to the anticipated impending local extinction of lions in the Greater Amboseli ecosystem, due largely to retaliatory hunts and cultural lion killings, MPT initiates the PCF on Mbirikani Group Ranch, in partnership with local communities. The PCF is a livestock compensation program that almost completely eliminates retaliatory predator killing in response to livestock depredation. The local lion population begins to rebound over time.
2003
TEACHERS' SALARIES PAID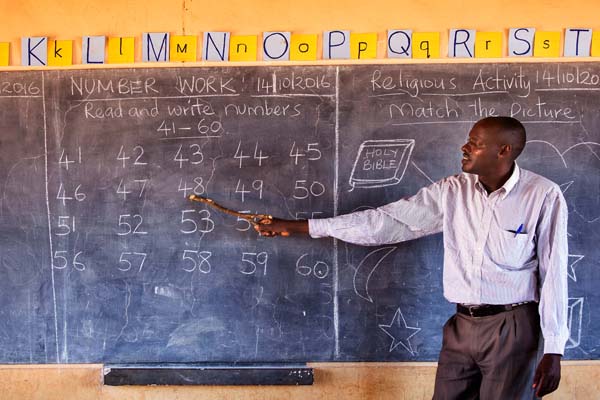 2003
Big Life's education program expands to provide much-needed funding for local teachers' salaries, in addition to providing a steadily increasing number of student scholarships.
2003
MPT RANGER FORCE HAS GROWN TO 28 RANGERS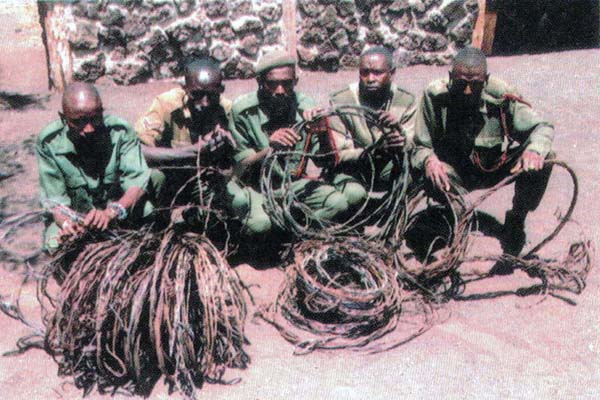 2005
DOG UNIT ESTABLISHED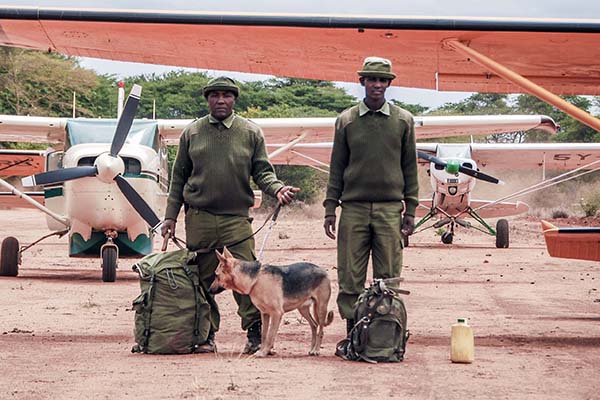 2007
MPT acquires two tracker dogs to assist rangers in the apprehension of wildlife crime suspects. (Big Life still uses tracker dogs to this day. In 2020, two bloodhounds named Bonnie and Clyde work across the ecosystem and are stationed at Big Life's Headquarters in Kenya).
2007
ZERO LIONS KILLED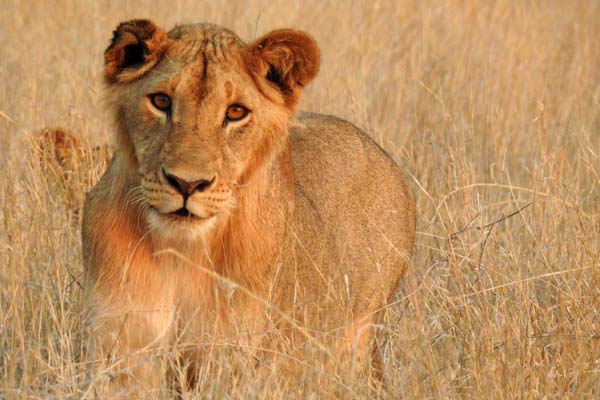 2007
2007 is the first year in which no lions were killed in violation of the PCF on Mbirikani Group Ranch.
2007
THE PCF EXPANDS TO OLGULULUI GROUP RANCH

2008
Following the success of the PCF on Mbirikani Group Ranch, MPT expands the program to include neighboring Olgulului Group Ranch. Including Mbirikani and Kuku Group Ranches, where the PCF model was replicated by a partner in 2007, a contiguous corridor of over one million acres is created, where predators are protected on community land through livestock compensation programs.
2008
THE MAASAI OLYMPICS IS CONCEIVED

2008
Following the success of the PCF at addressing retaliatory predator killing, community leaders and elders approach MPT to propose collaboration on reducing the instances of cultural lion killing. The idea of a culturally-relevant sports competition is conceived as a potential substitute for lion killing and a way for Maasai warriors from across the ecosystem to compete against each other for prestige in a new twist on traditional rites of passage.
2008
IVORY SALE SPARKS NEW POACHING CRISIS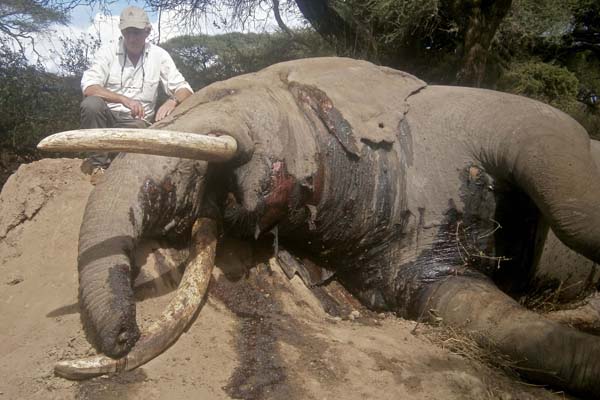 2008
The Convention on International Trade in Endangered Species of Wild Fauna and Flora (CITES) approves the export of elephant ivory from selected African countries. Though international trade in ivory was banned in 1989, CITES allows China and Japan to buy 107 tons of ivory stockpiled in four African countries. Following this "one-time" sale, a dramatic escalation of elephant poaching is triggered across Africa, including in the Greater Amboseli ecosystem, with elephants poached in both Kenya and Tanzania on what seems like a weekly basis.
2008
SEVERE DROUGHT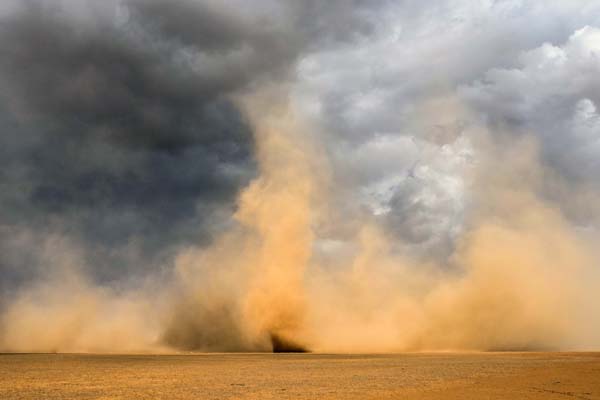 2008
A severe two-year drought has a huge impact on the Amboseli ecosystem's wild and human inhabitants. An estimated 78% of zebra and 92% of wildebeest perish in the drought, along with 81% of the ecosystem's cattle population and 35% of elephants. As a result of livestock losses, Maasai communities increasingly accept farming (which was traditionally taboo) on their land as an income source, leading to an increase in the rate of land conversion for agricultural use.
2008
MPT RANGER FORCE HAS GROWN

2009
Through 2009-2010, the MPT ranger force has grown further, now more than 70 rangers in six units operating across Mbirikani Group Ranch.
2009
NICK BRANDT FOUNDS BIG LIFE FOUNDATION

2010
Photographer Nick Brandt returns to Amboseli in 2010, in the middle of Africa's elephant poaching crisis, and discovers that many of the elephants he had previously photographed have been killed by poachers. Elephants were being poached due to a lack of resources in Kenya and the absence of effective enforcement across the border in Tanzania. Unable to watch the destruction of this extraordinary ecosystem and its animals, Nick returns to America, establishes Big Life Foundation, and raises the organization's seed funding from a collector of his work.
2010
NICK BRANDT & RICHARD BONHAM JOIN FORCES

2010
Nick contacts Richard to discuss Big Life's plans to combat the poaching crisis, and Richard agrees to serve as Big Life's Director of Operations. MPT and Big Life join forces in order to maximize conservation impact on the ground in Amboseli, and MPT's long history of programs are absorbed into the newly created Big Life Foundation. To counter the threat of poachers coming from Tanzania to poach elephants in Amboseli (Kenya), Big Life immediately expands to create cross-border operations in Tanzania, in collaboration with Honeyguide Foundation.
2010
BIG LIFE GROWS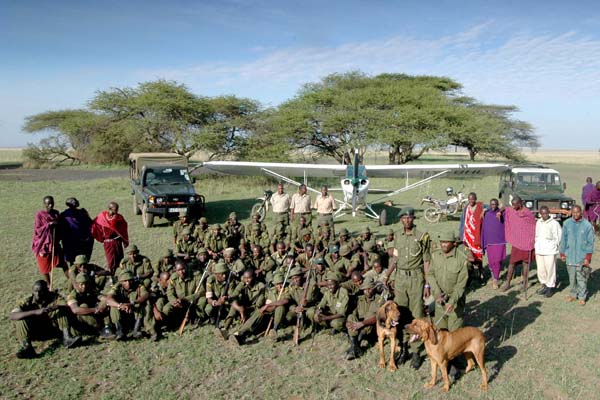 2011
Big Life further expands community ranger coverage across the entire Amboseli ecosystem, with the implementation of wildlife security programs on Rombo Group Ranch and the construction of an additional twelve anti-poaching outposts, each staffed by eight rangers. Big Life also purchases nine anti-poaching patrol vehicles and a Super Cub airplane, and recruits platoon commanders and a training instructor to oversee eighty-five fully-equipped rangers.
2011
BIG LIFE DISMANTLES AMBOSELI'S WORST ELEPHANT POACHING GANG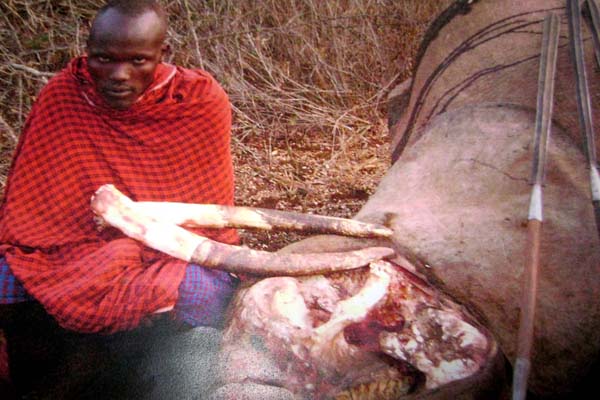 2011
Big Life's rapidly growing ranger force successfully dismantles some of the most ruthless and prolific poaching gangs in the region, including one of the worst offenders, a poaching gang operating along the Kenya/Tanzania border.
2011
BIG LIFE ESTABLISHES A NEW TRACKER DOG UNIT IN TANZANIA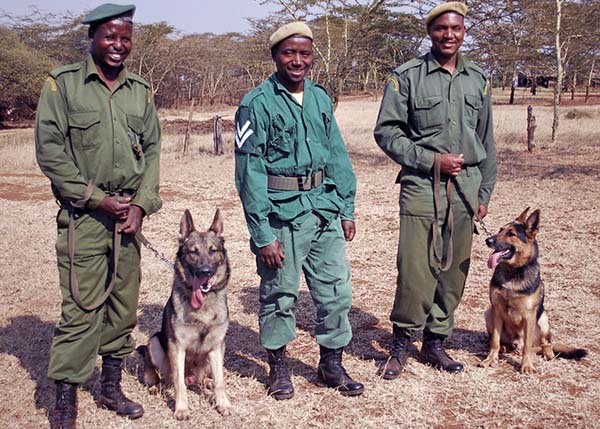 2011
Big Life forms a new tracker dog unit to support rangers in Tanzania. The two dogs and their handlers quickly become successful at tracking and deterring poachers. With poaching largely eliminated, their mandate evolves to also focus on bushmeat poaching and community crimes.
2011
CONTINUED SUCCESS

2012
Building on its strong track record of success, Big Life significantly expands both its resources and operations, now employing more than 250 rangers in 21 outposts across 2 million acres of the ecosystem.
2012
FIRST MAASAI OLMYPICS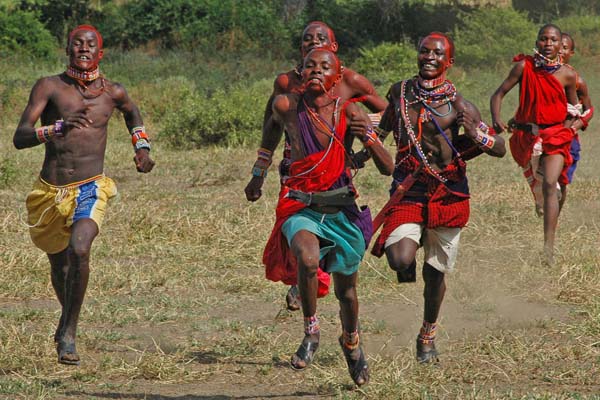 2012
The inaugural Maasai Olympics event is held in Kimana Sanctuary, where warriors from the entire ecosystem compete against each other in five events based on traditional Maasai warrior skills. Maasai two-time Olympic gold medalist and 800-meter world record holder, David Rudisha, becomes a patron. This biennial program has since become an established part of local Maasai culture.
2012
GREG GUBITZ CREATES BIG LIFE FOUNDATION CANADA

2012
Big Life Canada is established in response to a growing number of requests from Canadians seeking to help support Big Life's work in Africa. Big Life Canada is a sister charity to Big Life Foundation, with substantially the same objectives and philosophy.
2012
RHINO POACHING ESCALATES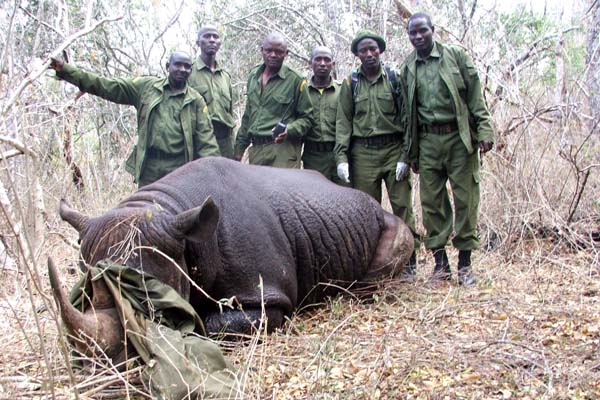 2013
Three rhinos are killed in 2013, following two years where only one death was recorded. This correlates with a continued escalation of rhino poaching across Africa, in response to high demand and prices for rhino horn in Eastern markets. Big Life responds by increasing its ranger coverage in the rhino territory and expanding its undercover intelligence network to enable proactive efforts.
2013
FIRST RAPID RESPONSE UNIT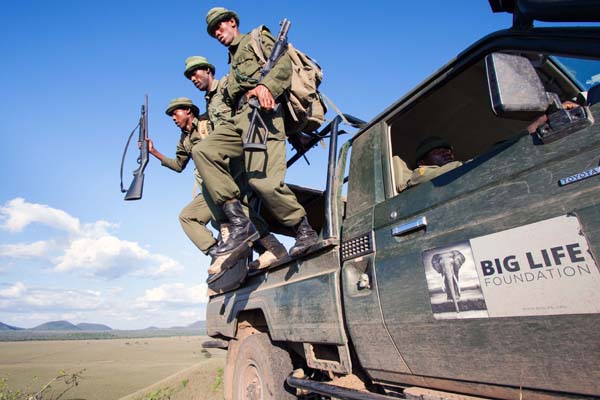 2014
Big Life's first Rapid Response Unit is an elite team of rangers, who operate from a rugged Land Cruiser, specially fitted for long periods in the bush without resupply. The unit plays a major role in preventing poaching and human-wildlife conflict in the ecosystem.
2014
RICHARD BONHAM RECEIVES INTERNATIONAL AWARD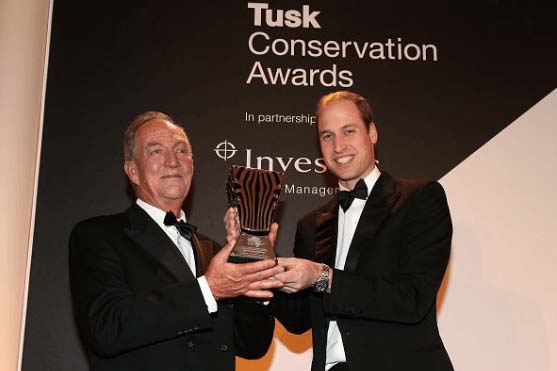 2014
Richard is honored for his decades of commitment and conservation leadership, winning the Prince William Lifetime Achievement Award for Conservation in Africa.
2014
ELEPHANT POPULATION CONTINUES TO GROW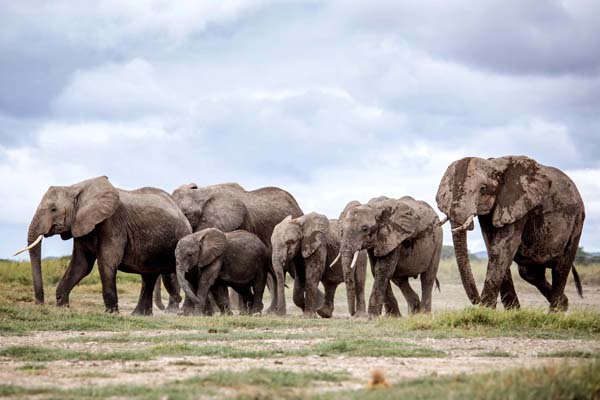 2014
In the early 1970s the elephant population across the entire Amboseli ecosystem was only 600, but under careful protection, the population has been increasing annually thanks to conservation interventions. By 2014, the elephant population recovers and surpasses pre-drought levels, with the Amboseli National Park population reaching the highest on record - over 1,350. As of 2020, the ecosystem's elephant population is over 2,000, including some of the world's last remaining tuskers.
2014
BIG LIFE UK IS REGISTERED AS A CHARITY

2014
Big Life UK is registered as a charity to support operations in East Africa through program administration and fundraising, as well as educating the general public about the plight of wildlife in Africa.
2014
ZERO RHINOS POACHED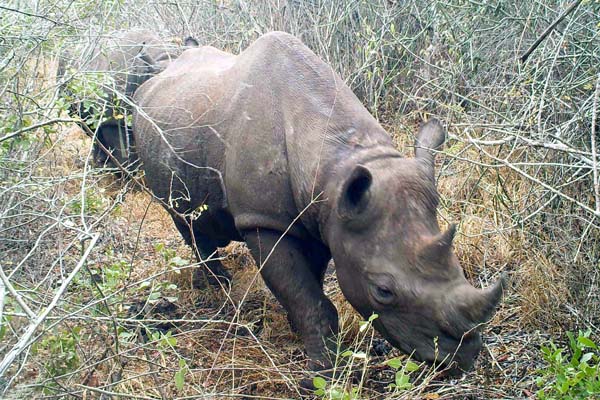 2016
For the first time since records were kept starting in 2010, zero rhinos are poached from the population that Big Life rangers are protecting. This is the start of a series of rhino-poaching-free years, which is unbroken as of 2020. The ecosystem is now home to at least eight rhinos, including a calf born in 2018, and supports one of the last wild unfenced rhino populations in Kenya. The rhinos are protected 24/7 by Big Life and Kenya Wildlife Service rangers.
2016
COMMENCEMENT OF FENCE PROJECT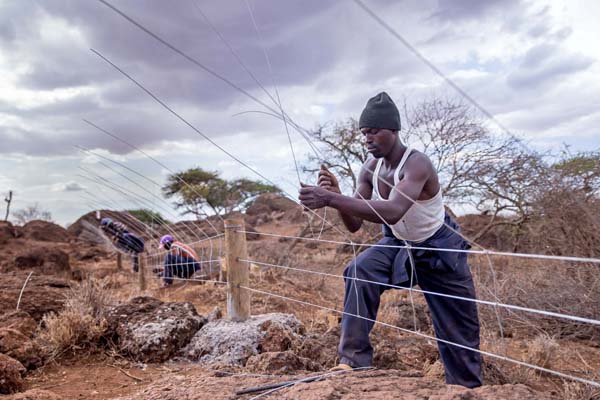 2016
In response to growing human-elephant conflict throughout the ecosystem, Big Life works with local communities on an ambitious solution to crop-raiding: the construction of a non-lethal electric fence that establishes a hard boundary between farmers' crops and hungry elephants. The innovative project saves countless elephants' lives, as well as protecting hundreds of thousands of dollars annually in income to farmers who are no longer losing their crops. As of 2020, there are over 100 km of fence, with the fenced areas enjoying a staggering 90% decrease in elephant crop raids.
2016
INTELLIGENCE PROGRAM EXPANDS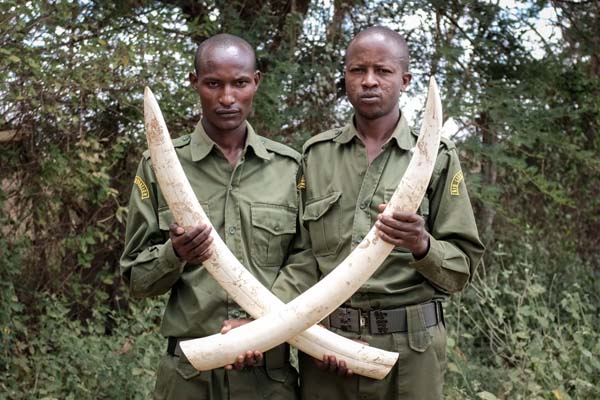 2016
Big Life creates an entire department dedicated to dismantling illegal wildlife trafficking in our area of operation and beyond, including a growing network of informers. As of 2020, Big Life has confiscated more than 3,500 kg of ivory, removing it from the illegal market.
2016
FOCUS EXPANDS TO PROTECTING LAND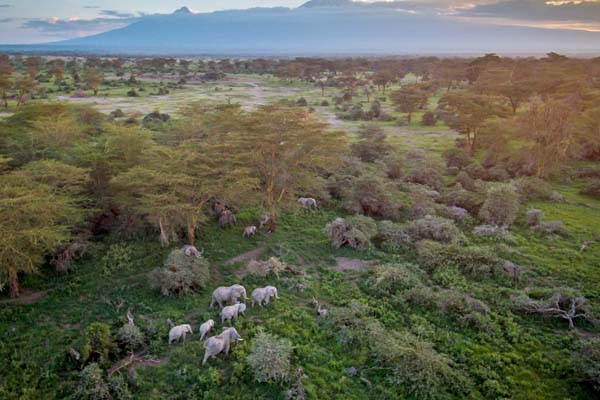 2017
One of the biggest threats to wildlife conservation and human communities in the Greater Amboseli ecosystem is the escalating fragmentation of wild lands. Building on our strong relationships in the ecosystem, Big Life starts to protect strategic wildlife corridors and dispersal areas, so that the ecosystem remains functional and can continue to support both humans and wildlife. Big Life provides hundreds of thousands of dollars each year in lease payments to local communities, helping to keep land available for wildlife and protecting critical habitat, such as the Kimana Sanctuary.
2017
CARBON CREDIT PROJECT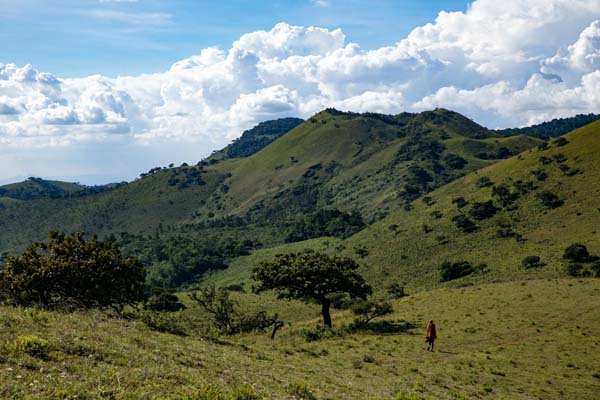 2017
Big Life joins local community, government, and NGO partners to implement the Chyulu Hills REDD+ Project, aimed at helping communities to conserve forests and other important carbon stores, and in so doing keeping carbon out of the atmosphere. This benefits not only the people living around the Chyulu Hills, but the entire planet, helping to maintain the stable climate upon which we all depend.
2017
AMBOSELI LAND OWNERS CONSERVATION ASSOCIATION (ALOCA) SUPPORT

2017
Big Life begins support for and protection of the ALOCA region, six conservancies that provide critical habitat and freedom of movement for wildlife from Amboseli National Park to Kimana Sanctuary, and from Amboseli National Park to Elerai Conservancy. In 2018, Big Life expands the PCF program this to region.
2017
LION POPULATION IN BIG LIFE'S AOO EXCEEDS 200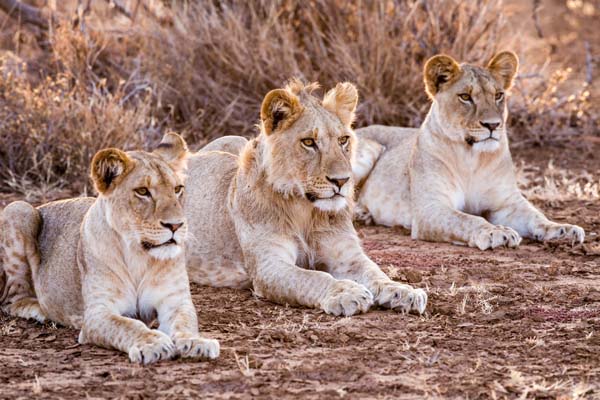 2018
As a direct result of successful conservation intervention by Big Life and partners, the lion population continues to grow annually, an impressive turnaround from the point of imminent local extinction only 15 years prior.
2018
BIG LIFE PROTECTS KIMANA SANCTUARY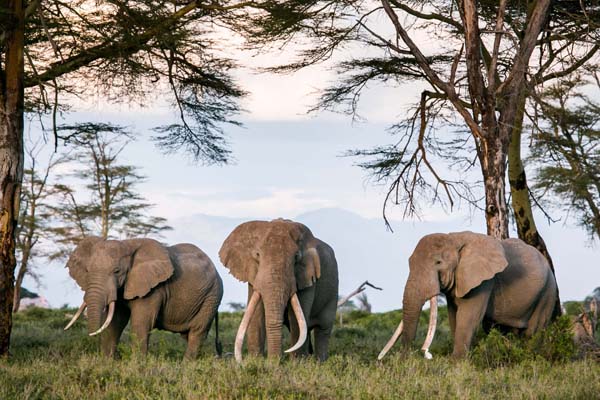 2018
At the request of the local community, Big Life begins protecting the Kimana Sanctuary, 5,700 acres of wildlife habitat and a critical connector between the Tsavo and Amboseli ecosystems. Thanks to funding from the Sheldrick Wildlife Trust, the lease for the Sanctuary is secured. Big Life also expands tourism opportunities within the sanctuary, generating income for the local community.
2018
MOBILE HEALTH CLINICS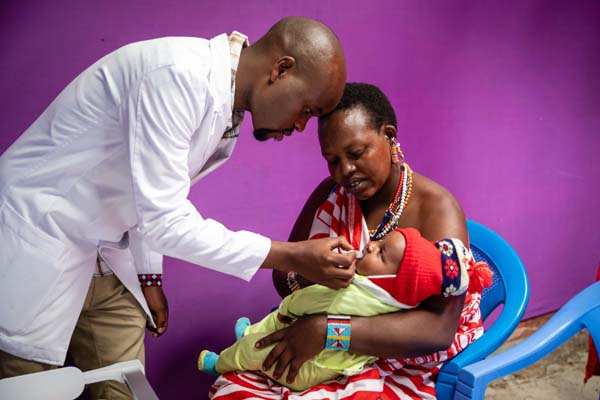 2018
In partnership with Chase Africa, Big Life begins facilitating mobile health clinics focused on primary healthcare, family planning, immunization, HIV testing and counseling, and health education. The clinics reach thousands of people in remote areas each year.
2018
RANGER TRAINING ACADEMY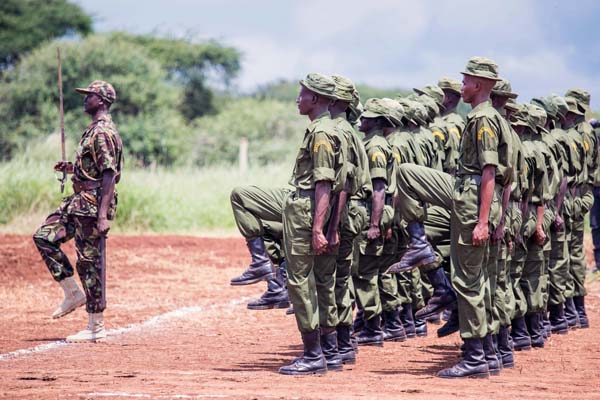 2018
Big Life launches the Amboseli Conservation Academy, a training facility designed to prepare rangers for important field work and keep their skills fresh and relevant. The academy trains not only Big Life rangers, but also rangers from other entities across Kenya.
2018
BIG LIFE EXPANDS TO ESELENGEI GROUP RANCH

2018
Big Life expands our wildlife security operations and the PCF to Eselengei Group Ranch, 200,000 acres of intact wilderness in the northernmost part of the Greater Amboseli ecosystem.
2018
ZERO ELEPHANTS POACHED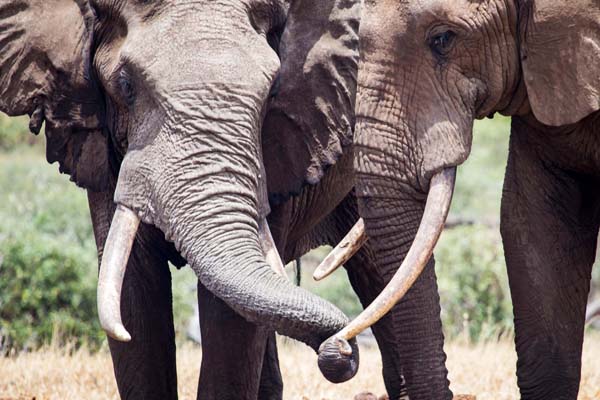 2019
For the first time since the expansion of Big Life's community ranger program across the ecosystem in 2011, no elephants are poached in Big Life's area of operation.
2019
MODERNIZATION OF WILDLIFE SECURITY OPERATIONS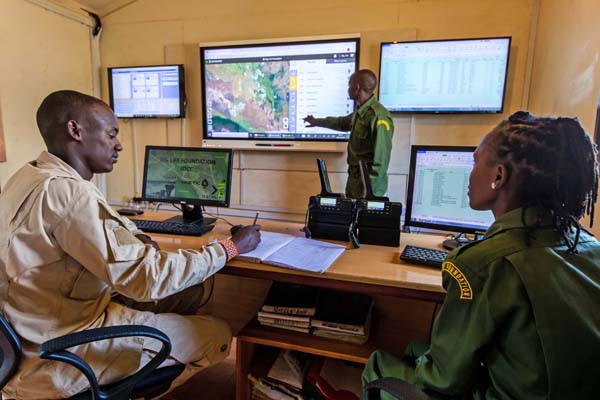 2019
Big Life undertakes a complete overhaul and modernization of our radio communication and operational management systems, including the creation of a new 'nerve center' for all Big Life operations. This new platform, EarthRanger, allows us to securely see Big Life's world on one screen, including real-time locations of all of our ranger units, vehicles, aircraft, and tracker dogs.
2019
10th ANNIVERSARY OF BIG LIFE FOUNDATION USA

2020
Currently protecting over 1.6 million acres of wilderness in the Greater Amboseli ecosystem of East Africa, Big Life continues its long-standing history of partnering with local communities to protect nature for the benefit of all. Since its inception, Big Life has expanded to employ more than 500 local Maasai, with more than 40 permanent outposts and tent-based field units, 14 patrol vehicles, 2 tracker dogs, and 2 planes for aerial surveillance.
2020
WILDLIFE POPULATIONS REBOUND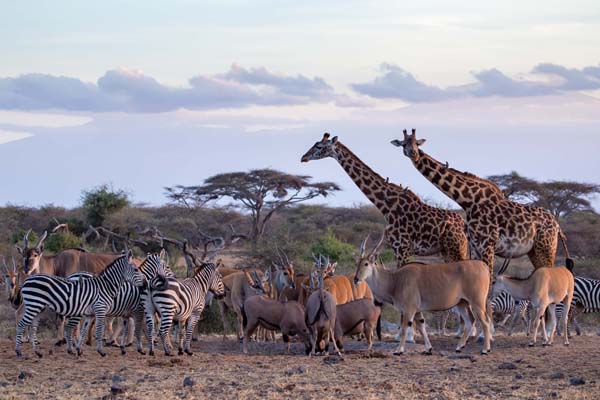 2020
As a result of reduced poaching pressure, among other factors, wildlife populations have largely recovered and are comparable to pre-drought levels. Additionally, migratory wildlife populations across the ecosystem, including zebra, elephant and giraffe, have grown since monitoring began in 1974.
2020
30 YEARS OF CONSERVATION SUCCESS

2021
Big Life recognizes the achievements of 30 years of continuous holistic conservation in the Greater Amboseli ecosystem and looks ahead to the next 30 years.
2021