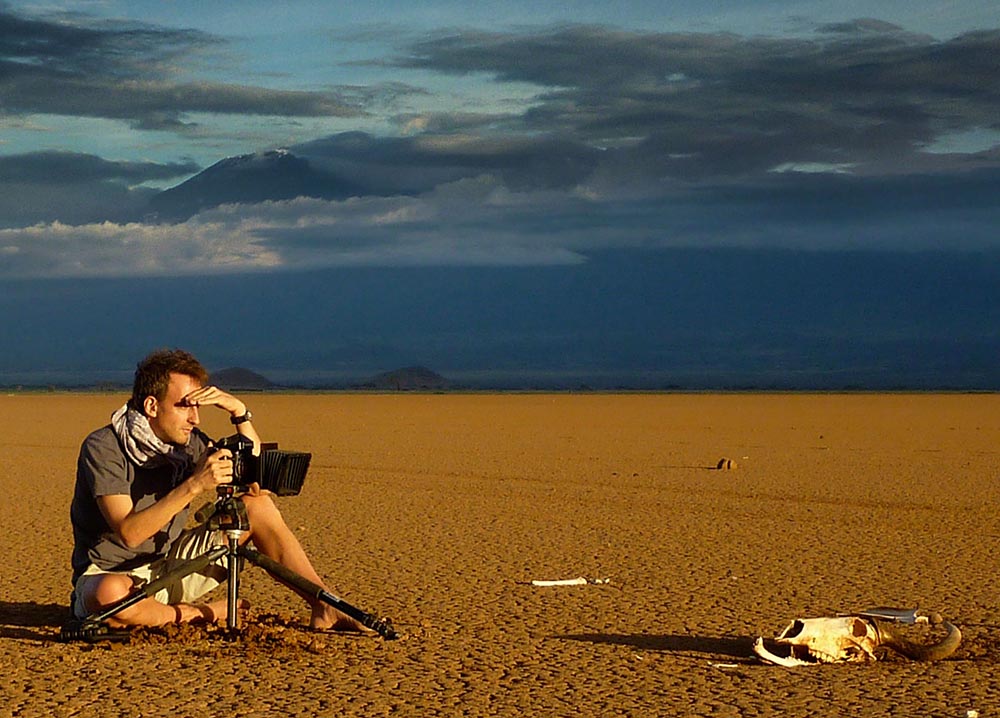 Born and raised in England, Nick first visited East Africa in 1995 whilst directing Earth Song, a music video he made for Michael Jackson. Nick fell in love with the place and the animals there, and felt that there was a way to photograph animals in a way that no-one had done before. As a result, Nick decided to switch careers.
Starting in 2001, he embarked upon a decade-long photographic project: a trilogy of books to memorialize the vanishing natural grandeur of East Africa and its escalating destruction. Completed in 2013, the titles of the three books form one consecutive sentence: "On This Earth, A Shadow Falls, Across The Ravaged Land."
Many of the photos over the years were taken in the Amboseli ecosystem of Kenya and Tanzania, where in 2010, no longer able to sit back and allow the destruction to continue, Nick co-founded Big Life Foundation with one of the most respected conservationists in East Africa, Richard Bonham. As Nick writes, "There's little use being angry and passive. Much better to be angry and active."
In 2016, Nick released "Inherit the Dust," in which, in a series of epic panoramas, he records the impact of man in places in East Africa where animals used to roam. In each location, life size panels of his animal portraits are placed within a world of explosive urban development, factories, wasteland, and quarries.
Film director Kathryn Bigelow wrote about this work:
"Nick Brandt's harrowing but stunning work brings us face to face with a crisis, both social and environmental, demanding the renewal of humanity itself."

In 2019, Nick released "This Empty World." This new project, addresses the escalating destruction of the African natural world at the hands of humans, showing a world where, overwhelmed by runaway development, there is no longer space for animals to survive. The people in the photos also often helplessly swept along by the relentless tide of 'progress'. E.O.Wilson, Theorist, Biologist, Author, wrote about this work:
"The astonishing images in "This Empty World" deliver the emotional shock rarely felt, but urgently needed, to accelerate global conservation."

Since 2004, Nick has had multiple solo exhibitions in museums and galleries worldwide, including in New York, Los Angeles, London, Berlin, Sydney, Paris, Stockholm, and more.
His work can be viewed at nickbrandt.com.