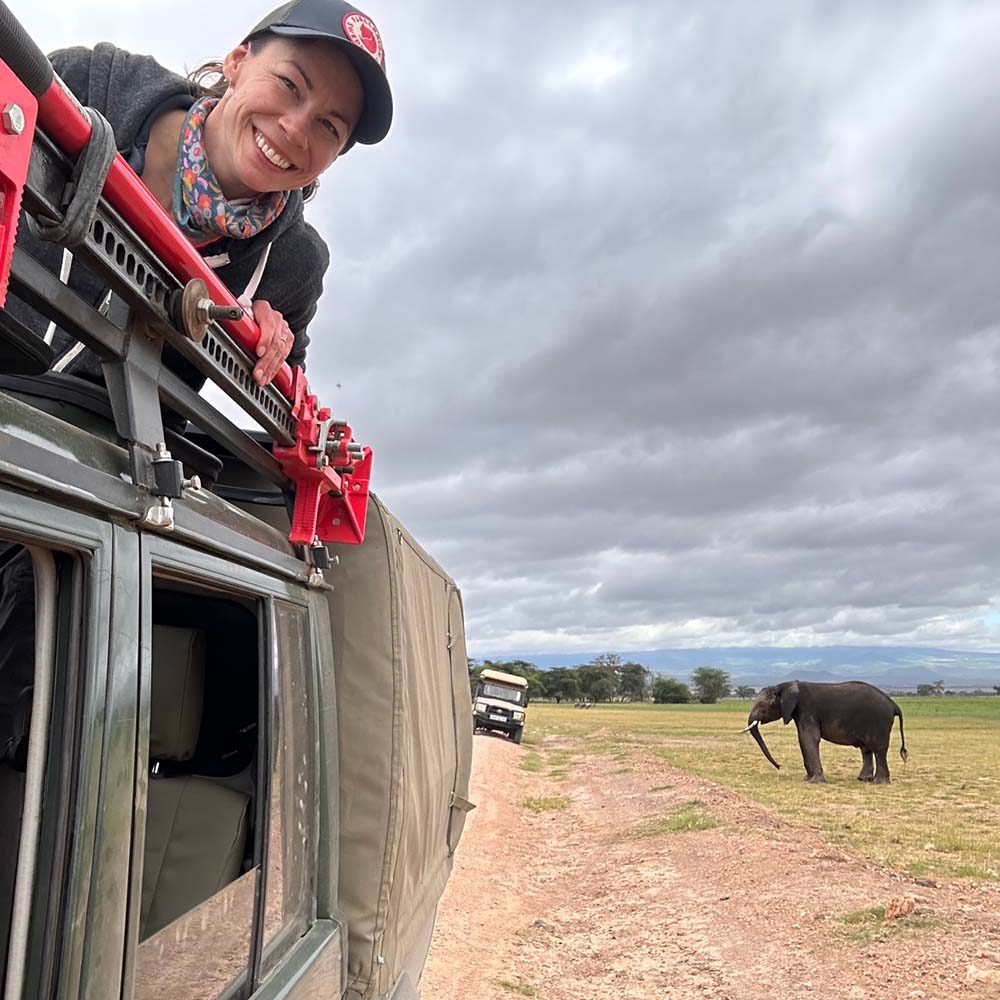 Michelle credits her love of wildlife and the great outdoors to growing up on a diet of Ranger Rick magazines, regular family camping trips, and parents who knew the names of plants and birds and the other wildlife they encountered.
She graduated summa cum laude from Asbury University with a BA in Biology and also studied at Au Sable Environmental Institute. Michelle has built trails in Montana, maintained prairies and wetlands in Indiana and earned a graduate certificate in Landscape Design. Through work at a children's museum, she ultimately found a home in grant writing and nonprofit communications.
Most recently, she worked at HumanKind, a human services nonprofit in Virginia, managing and writing grants and other communications. She is excited that with Big Life she is supporting conservation that supports the people – and is so happy to have found a place where her love for nature and nonprofit fundraising work combine.
Michelle's favorite things mostly involve spending time outdoors, whether it is camping, mountain biking, gardening or hiking. Her other favorite things are reading, snuggling with her sweet rescue dog and long lunches with friends.