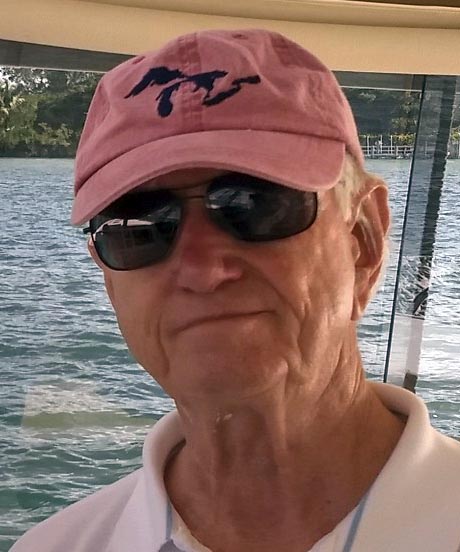 Mullen is a retired communications executive, a one-time offshore sailor, transatlantic cruiser, Caribbean charter boat skipper, professional race car driver and motor sports writer.
On April 1, 1970, Mullen left Hood Sailmakers (where he raced with customers and serviced big boat sail inventories) to start an advertising agency, unburdened by any experience in the industry. Mullen Communications grew to represent such clients as Disney, Rolls-Royce, BMW, Maserati, L.L. Bean, Viacom, Nextel, Wells Fargo, General Motors and Timberland, with specialized branding projects for Sony, ABC television and Oxygen. Throughout its maturity, Mullen Communications was consistently recognized as one of the top ten creative agencies in America and, in 2018, Campaign Magazine cited Mullen as one of the "25 most influential agencies over the past 50 years."
By 1999, when Mullen Communications was purchased by the Interpublic Group of Companies (IPG), it had achieved $450 million in annual billings with 500 employees. At Interpublic, Mullen became the vice chair of that conglomerate's Lowe Group, managing a portfolio of independently-run agencies. He retired from business in 2001. Today the company operates as Mullen Lowe with over 6000 employees worldwide.
During the 1980s, Mullen managed a career as a race car driver while continuing to lead his agency. He was Mazda factory driver from 1980 through 1982 with the International Motor Sports Association (IMSA). In 1983, he joined a Porsche team that took the IMSA GTO championship winning the 12 Hours of Sebring overall. Mullen drive the Coca Cola Porsche 962 in 1985 and raced a Rondeau prototype at Le Mans. He continued competing in prototypes through 2007 in historic series at circuits across Europe.
In 1995, Mullen wrote The Simple Art of Greatness, published by Viking Penguin, a book of business philosophies and practices best expressed by the subtitle, How to Build, Manage and Motivate a Kick-Ass Workforce.
In 2015, he authored Daring Drivers, Deadly Tracks, the Brian Redman memoir that focused on that racer's career between 1965 and 1975, the most dangerous decade in motor sports history. The book, published by Evro (UK), won the Royal Automobile Club (RAC) Motoring Book of the Year Award. In 2018, Mullen contributed several chapters to the IMSA Fiftieth Anniversary Book.
Mullen maintained his relationship with sailing as one of three founding members of the Young America America's Cup Syndicate, representing the San Diego Yacht Club in 1995 and the New York Yacht Club in 2000. He is part of the American Magic syndicate challenging for the 36th American's Cup in 2021. Mullen's connection to motor sports continues unabated as the Executive Producer of the driver training web site, SafeIsFast.com, produced under the auspices of the FIA and the Road Racing Drivers Club of America, a by-invitation organization of championship drivers.
Jim Mullen and his wife Nola Anderson live in Manchester-By-The-Sea, Massachusetts.