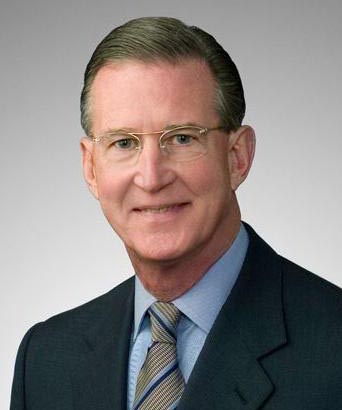 Charles Tate is currently Chairman and Owner of Yonder Hospitality and Newton Nurseries, serving the RV park and wholesale plant and nursery industries, respectively. He is also Chairman Emeritus and Founder of CRG L.P., a private credit firm serving the life sciences industry.
Charles received his BBA from The University of Texas at Austin in 1968. He was elected to The University of Texas at Austin McCombs School of Business Hall of Fame in 2003, named a Distinguished Alumnus of The University of Texas in 2007 and received The University of Texas at Austin 2011-2012 Presidential Citation in recognition of his leadership, sustained commitment, and service to The University. He is also a Senior Member of the M.D. Anderson Cancer Center Board of Visitors.
Additionally, Mr. Tate received his MBA from Columbia University Graduate School of Business in 1972 and has been a Member of its Board of Overseers since 2001.
Charles is an enthusiastic supporter of Big Life's mission, as he believes a holistic, collaborative approach to conservation is the way of the future.