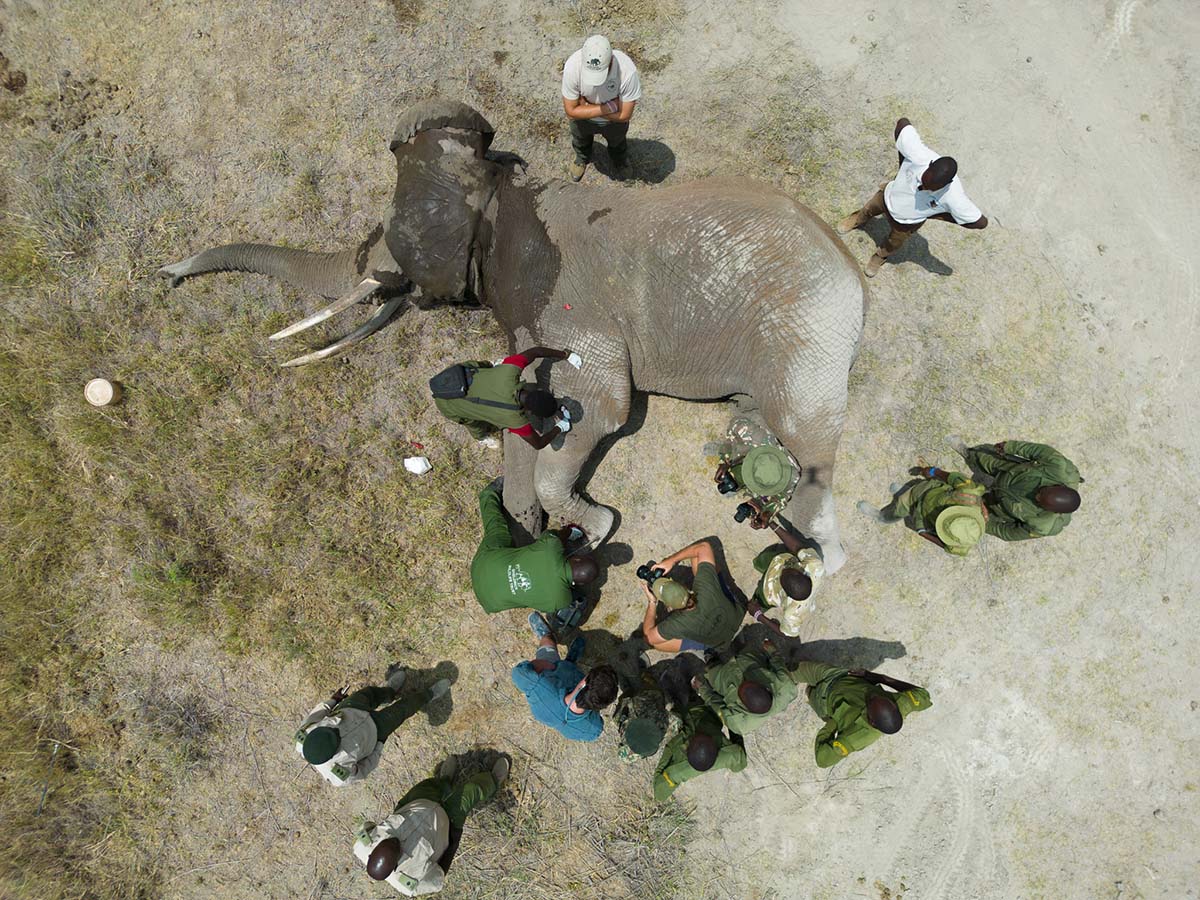 Almost every day in 2023, the situation reports from Big Life's Radio Room have included incidents of elephants raiding crops or breaching sections of the 100-kilometer wildlife protection fence. As the drought worsens following December's pitiful rains, conflicts between humans and wildlife are becoming more regular and more dangerous.
So, it came as no surprise when Big Life rangers received another call on Monday this week about a bull elephant with a suspected spear wound. It took several days of intense searching to locate him, but he was finally identified on Thursday during a routine foot patrol by Kimana Sanctuary's Operation Commander, Daniel Popote.
A few phone calls later, and a Sheldrick Wildlife Trust helicopter carrying a vet from KWS was dispatched to help treat him.
The bull was darted from the air, and once down, it was obvious that his injury was indeed because of a spear, and that it had severed a major vein, causing significant bleeding. Fortunately, it wasn't long before the vets were able to stem the blood flow, clean and treat the wound, and get the elephant back on his feet within a few minutes.
Big Life is able to react swiftly and effectively thanks to our rangers and incredible field partners, without whom this elephant would still be suffering. Left untreated, he would have likely succumbed to infection and a far worse fate.
We couldn't do it without their help, or yours. Thank you for your support and for keeping our rangers in the field and on patrol.

Photos and video: Josh Clay