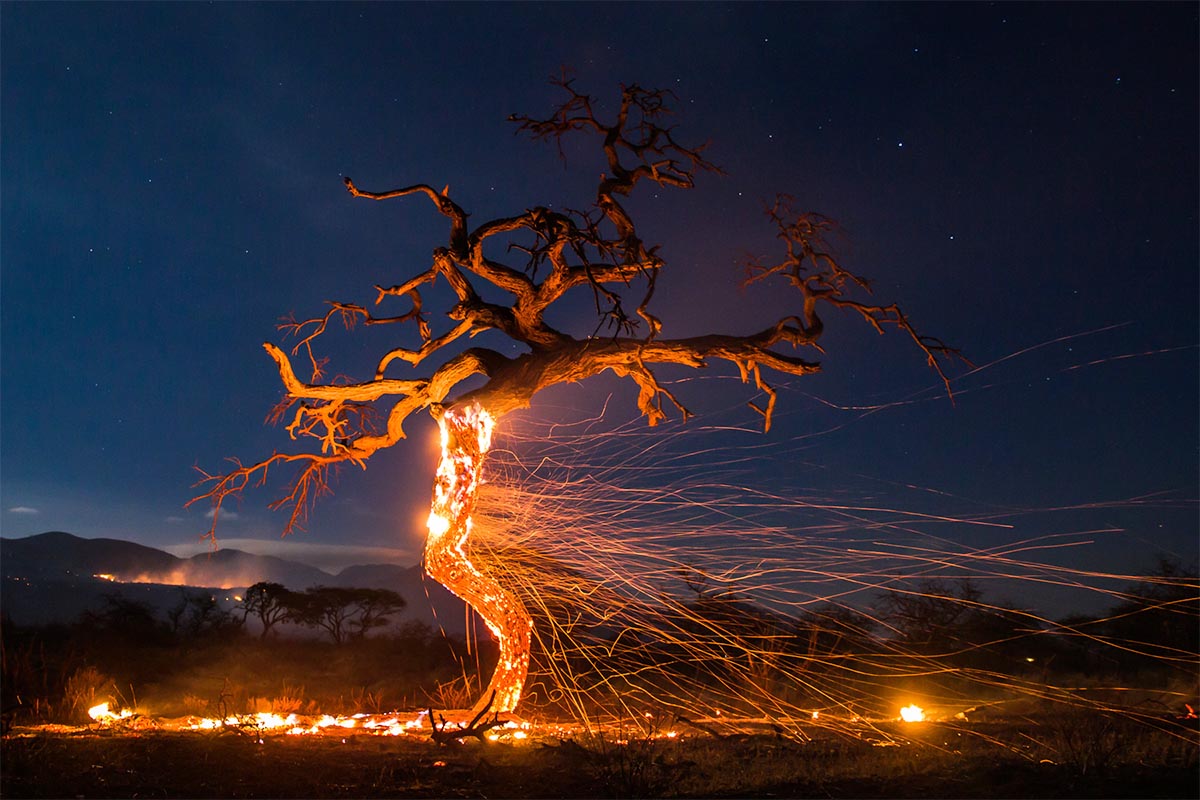 But we are helping to put them out. With the rains long-since gone, it's dry as a tinder box here in southeastern Kenya and the past month has seen near constant bushfires in Big Life's area of operation.
In remote areas rangers are the first, and only, line of defense against fires, and Big Life ranger units have joined forces with the Kenya Wildlife Service and Sheldrick Wildlife Trust to tackle the devastating blazes.
Fires here get started for a variety of reasons. Sometimes accidentally, by honey hunters, trespassers, or farmers clearing farms improperly. But they're also started on purpose: by herders (both legal and illegal) wanting to stimulate fresh grass growth for their livestock, or poachers doing the same to attract wildlife closer to their snares.
Through July and August, a total of 115 Big Life rangers from 16 units were involved in responding to 29 fire incidents, which consumed in excess of 10,000 acres, mainly in the Chyulu Hills.
Our efforts have been greatly helped by funding for fire-fighting equipment from the Chyulu Hills REDD+ project, and fire-fighting training provided to rangers by LEADRanger.
We know our supporters in the US are facing massive forest fires, and the horrendous air quality that comes with it. We hope the rains return and the skies clear soon, for all of our sakes. In the meantime, thank you for sending your support as we battle this threat to the habitats of the Greater Amboseli ecosystem.
Photo: Jeremy Goss