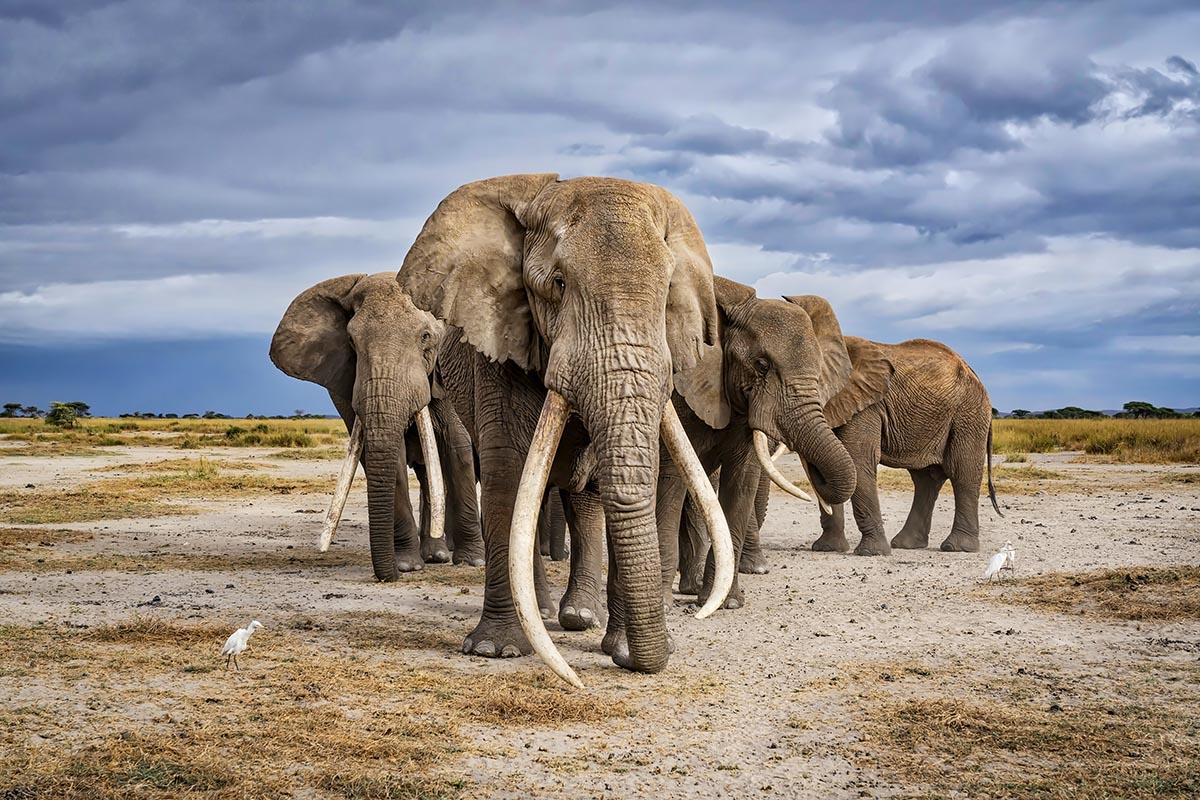 It's been over a week since we received the call that Tim had been found dead, and we're still mourning his loss. But if there's good news to be found in this tragedy, it's this: he died from natural causes.
The post-mortem diagnosis, which took most of the day to confirm, as Tim had to be flipped over first, was that he died from a twisted gut. The theory is that this might happen due to a build up of gas from overly green vegetation, which Greater Amboseli is rich with at the moment following plentiful rains. It's a painful way to die, but there's nothing we could have done. And we take comfort that his death it wasn't at the hands of man.
They'd certainly tried. His appetite for local crops made him a target of angry farmer's spears, and his immense tusks put him in the crosshairs of poachers. We all knew his tusks likely exceeded a hundred pounds, but no one knew their true size. Now we know they measured an impressive 160 and 134 pounds, making him truly one of the last great tuskers.
His loss has been felt across the ecosystem. The local community had grown to respect and admire Tim, as he spent most of his time outside Amboseli National Park and was frequently spotted on community land heading towards Kimana Sanctuary, where Big Life's rangers worked to keep him safe. He was an integral part of the ecosystem, and a powerful demonstration that it is possible for humans to coexist with megafauna.
This is a loss for those who lived near him, for those who protected him, for those who traveled far-and-wide to see him and photograph him, for those who studied him, and for the elephants he spent his time with, particularly Tolstoy.
Lala salama, Tim.
Photo: Johan Marais