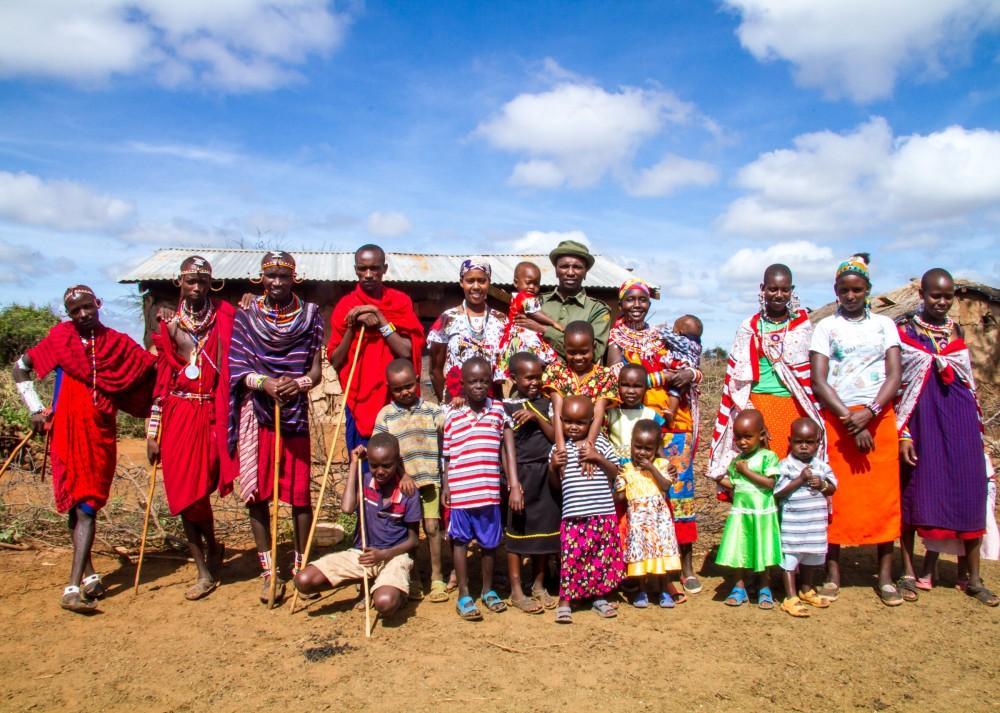 Cost vs benefit. It's an equation that doesn't sleep, a fundamental driver of every human decision. Those interested in the conservation of the natural world ignore it at their peril. Because conservation is rarely about nature itself, it's about human behavior.
With an unprecedented level of foreign investment and economic growth across Africa, cost-benefit equations are changing faster than ever before. At national and regional level, certainly, but of greater relevance to conservation outcomes are the daily decisions that each human being makes, almost always to maximise the economic benefit to them. And the impact of these decisions on the natural world is often immense.
We should not be surprised. Throughout history, humans across the planet have exterminated one species after the next, all in pursuit of economic gain. In some cases species were targeted because of the economic losses that they caused, as in the case of the large predators. Other species slipped quietly away as their habitat was turned over to the more economically productive land uses of agriculture and industry.
In a bizarre twist, eyewatering amounts of money are now being spent on recovering some of those species that were pushed to the brink of extinction. But in Africa these species (or their equivalents) still exist. National Parks are critical for their survival, but we are increasingly understanding the limitations of the current protected areas in Africa, both in terms of absolute acreage as well as the various habitats and ecological processes protected by them.
Nowhere is this more obvious than in the Amboseli ecosystem of southern Kenya, where protected areas cover only a small proportion of the approximately 2-million acre landscape. At least 80% of large mammals leave Amboseli National Park and move onto surrounding community lands at some point in the year. It is these vast spaces between protected areas, and the human owners of that land, that are therefore most important for the ongoing survival of wild animal populations in the region. This is the space in which Big Life Foundation works, with communities and alongside numerous partners in the ecosystem, and supported by USAID.
It's an ongoing experiment, and it's not easy. Make no mistake, although lions and elephant look great on an Instagram feed, it's not much fun living with them. Wild predators kill domestic livestock, often breaking into homesteads at night. Never mind the terror, this costs people money. Elephants eat and trample crops (and tragically, sometimes people too), and can easily destroy a farmer's entire crop within a few hours, and with it the income necessary to feed their family.
The people suffering these economic losses are not a demographic that can necessarily afford to. This is real economics, real problems. How then can we expect a community to support conservation, when wild animals threaten their daily existence?
It's an ongoing test. We have to work to reduce the costs, and maximise the benefits. To somehow incentivize decisions that benefit both people and wildlife. And there have been great successes in Amboseli. In these still traditional communities, networks of social reliance are strong, and one job might benefit tens of people. Tourism is an important income generator, and so is conservation. Big Life employs more than 300 people in the ecosystem, making it one of the largest single employers. Most of these staff are wildlife protection rangers, including a unit supported by USAID.
But jobs aren't enough, conservation professionals need also to turn their attention to supporting industries that are compatible with wildlife conservation. An obvious synergy exists between livestock production and wildlife conservation, and Big Life is working with the African Conservation Centre and Amboseli Ecosystem Trust, supported by USAID and UNDP/GEF to create grazing plans on communally-owned rangelands, and stimulate the recovery of the grazing resources of the ecosystem. Alternative land-uses are knocking on the door, hard, and wildlife dollars will not win this battle alone.
Given that the benefits of conservation might not touch everybody, great attention also needs to be paid to reducing the costs of living with wildlife. When the costs run too high people take matters into their own hands, and cheaply available poisons mean that pests, large or small, can be easily dealt with. Big Life runs a livestock compensation program that reimburses some of the market value to those that lose livestock to wild predators, so long as no predator is killed in retaliation. This program has been phenomenally successful, and has been a key factor in the dramatic recovery and growth of the local lion population, at a time when the opposite trend is being observed across Africa.
Crop-raiding by elephants is an equally important problem, and community rangers spend their nights chasing elephants out of farms. But this is not sustainable, and Big Life is working to install electric fences along the hard edges between agriculture and wilderness, creating a long-term barrier between the competing land uses.
While so many people would agree on the intrinsic value of wild animals and wild spaces, there is no time for these philosophical debates. Because each day, in Africa and across the world, human beings are going about their daily lives, making decisions based on economic cost-benefit equations. If we want to see a world in which nature is valued, we need to create economic benefits associated with conservation. Or at the very least reduce the costs of living alongside wildlife. If we fail to do either, that nasty equation will have its way.