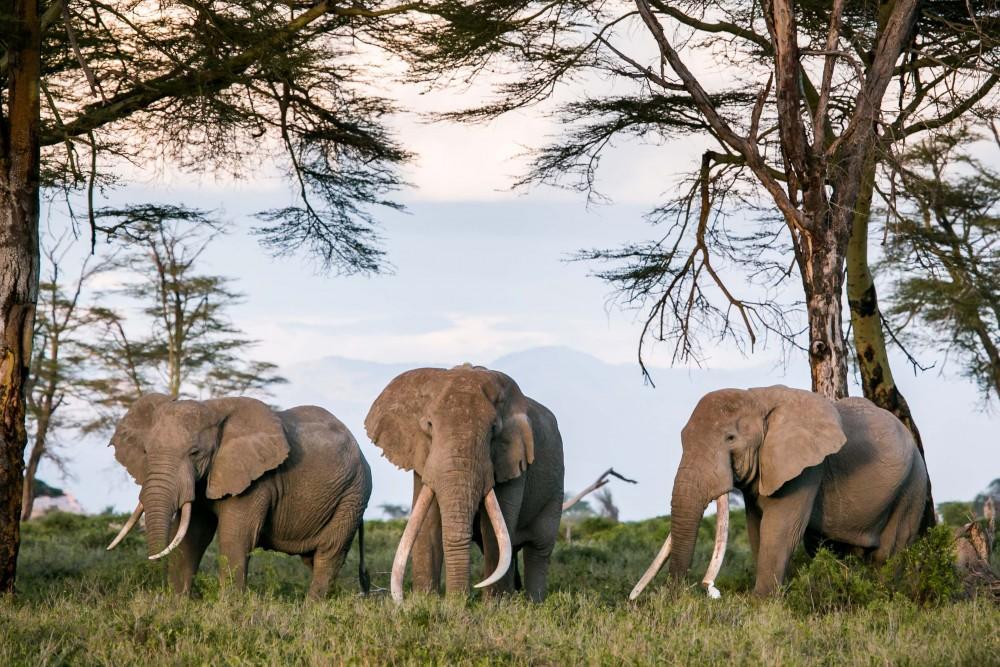 When Barry Horn and Jan Devine first visited Big Life Foundation's area of operation in 2018, they felt a call to action.
Having traveled extensively across Kenya, Barry and Jan have had the opportunity to experience the magic of Africa's wildlife as well as the complexities of its conservation challenges. They were inspired to make an impact through their company, Quagga Accessories LLC – aptly named after a plains zebra that lived until the 19th century before excessive hunting resulted in its extinction.
Determined to helping ensure Kenya's wildlife – elephants, lions, rhinos, and more – avoid the fate of the Quagga, a partnership between Quagga's Green Label and Big Life Foundation was born.
Quagga Green is a line of women's accessories (hats, scarfs, bags, and more), made from sustainable materials, such as recycled polyester, lenzing modal, and organic cotton. Quagga Green accessories can be found at Whole Foods Markets across the United States, with 1% of every purchase in 2019 donated to Big Life Foundation.
Big Life Foundation is proud to be partnering with a company that is not only helping to protect wildlife and wild lands, but is committed to empowering shoppers to do the same.