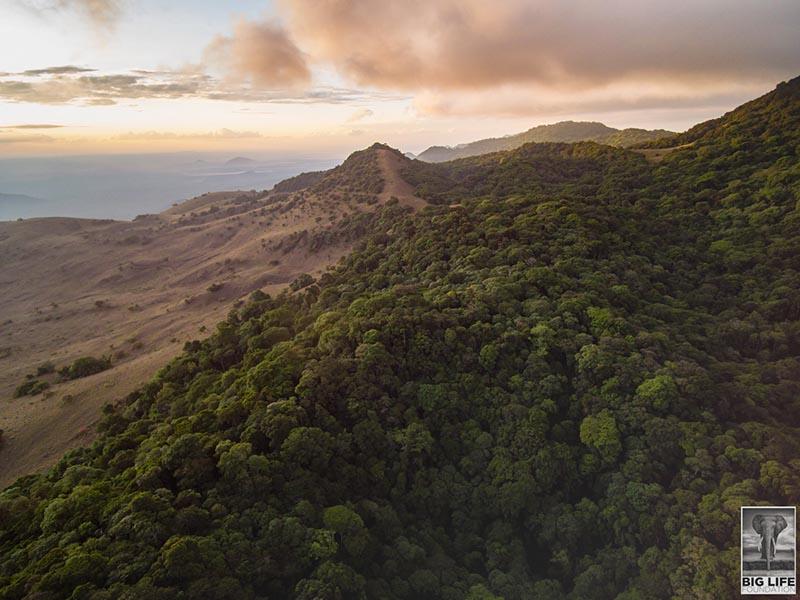 Luxury handbags, sparkling gold sneakers, and now conservation in Africa. It's an association we would never have dreamed of, but fashion brand Gucci has just invested in conservation in the Greater Amboseli ecosystem.
The Chyulu Hills lie on the eastern side of Big Life's operating area and include diverse habitats ranging from expansive swathes of grassland to towering cloud forests. This array of natural environments is home to an astounding level of biodiversity, including a small and rare population of 8 critically endangered Eastern black rhinos that Big Life helps to protect.
Just as important, the area is critical for carbon storage. When Gucci was founded almost 100 years ago, the protection of a remote natural space in Africa would have been of little relevance to the Italian fashion house. But the link is one that becomes stronger, and clearer, every day. Protecting nature, no matter where in the world, is good for the planet, and therefore good for everyone.
A REDD+ project allows anyone to contribute to the protection of the world's carbon stores through the purchase of carbon credits, which offset the impacts of carbon-dioxide producing activities. The money from these credits is invested in habitat and conservation projects, as well as community empowerment. If the forests disappear, so does the income stream, so local communities are motivated to participate. It's a local payment for a global good.
We are very pleased to share the news that Gucci has made the decision to purchase 350,000 carbon credits from the Chyulu Hills REDD+ project, as part of their effort to become a carbon neutral company.
Gucci is now the second major company to purchase credits from the Chyulu Hills REDD+ project, following two purchases made by Tiffany & Co. We are optimistic about the future seeing such large-scale, for-profit companies taking positive steps towards acknowledging climate change, and doing something to tackle it. We hope many more companies start to follow their lead, for everyone's benefit.
Photo: Jeremy Goss