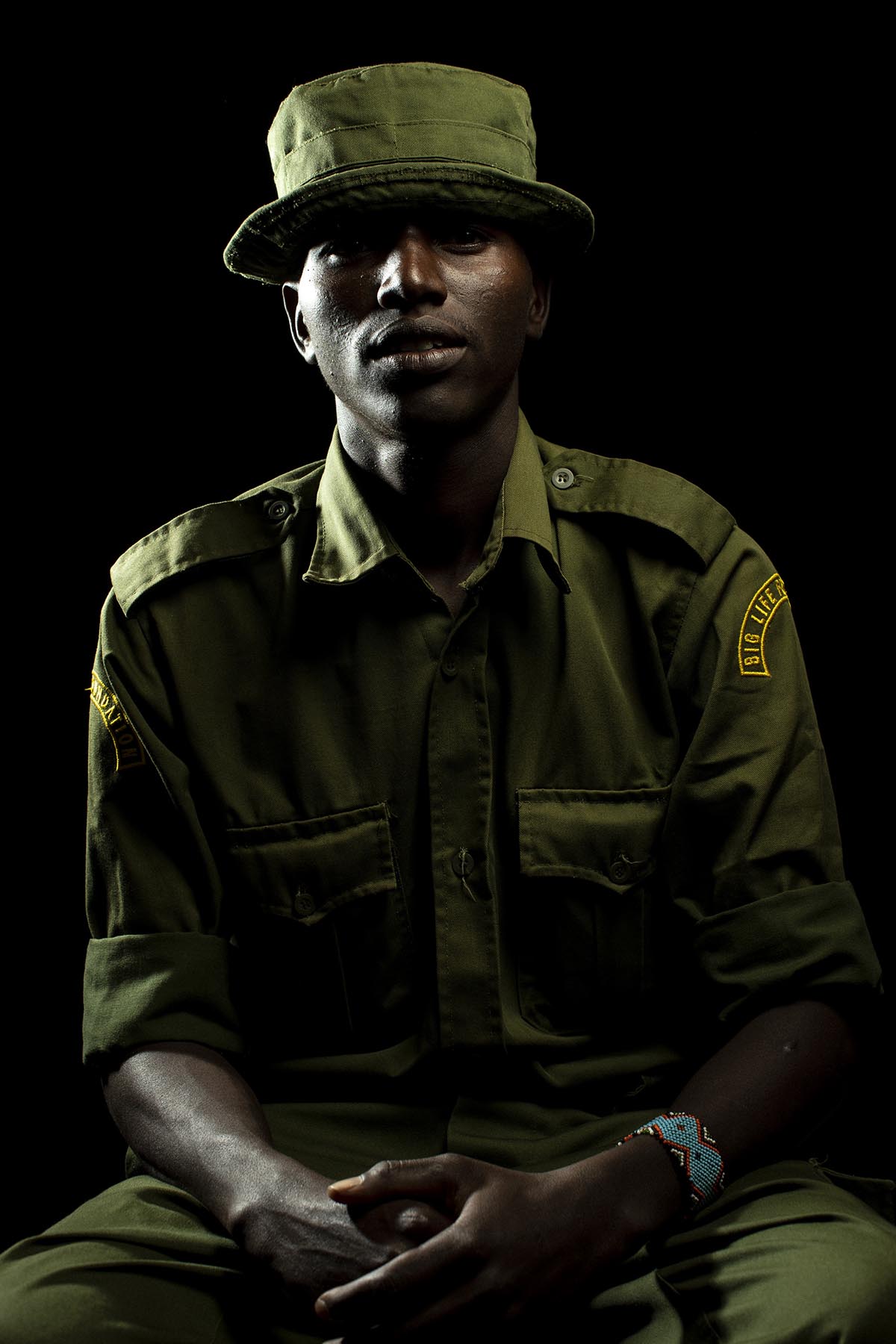 Johnson Salash
Age: 27
Home: Kimana
Rank/Position: Constable
Team: Kimana Sanctuary
When did you start working for Big Life? 2018
How did your journey as a ranger begin? I had plans to join the Kenya Defense Forces after finishing my secondary school education, but my parents did not support my intentions and preferred that I work as a ranger, since I would be closer to them, and (according to them) the risks involved would be lower.
How has working as a ranger been? Working as a ranger has been fulfilling.
As a youth, what do you think is the place of young Maasai people in wildlife conservation in the Amboseli Ecosystem? Culturally the youth are the muscle of the Maasai community, they protect and defend the community's resources. Today this remains the same, only the priorities have changed. Today our biggest resource is wildlife and God has blessed the beautiful plains that are crucial for this wildlife; the benefit we generate from conservation has doubled the benefit we get from our livestock. Our brothers are employed, our sisters educated, and our parents more empowered because of wildlife. So today, even though I am not in the red cultural 'shukas' for warriors, I am still a proud defender of my community's biggest friend: wildlife.
My father lived at a time when black rhinos would roam the Kimana Sanctuary, the same black rhinos that are endangered today. Big Life has been able to capture the strength and ability of Maasai youth by providing more wildlife-friendly ways to express courage and fulfill their original purpose.
A decade ago, we would gather to celebrate the courage of warrior who had killed a lion, but today we gather to celebrate the valor of a brother who has graduated from university through a wildlife scholarship offered by Big Life and other stakeholders in the ecosystem.
A decade ago, our sisters would be married off early, but today they have been given an opportunity to showcase their God-given ability and join us as rangers and different other professions, opportunities that were impossible for my mother. My 11-month-old daughter will grow into a better and more prosperous future, because conservation has strengthened our ability to transform our lives.
How have you benefitted from working as a ranger? I am now married to the love of my life because I am able to provide for our family, and our daughter is assured of a stable future because I have a steady income.
Photo: Bobby Neptune
---
Big Life rangers face extremely difficult challenges on a daily basis, which have only increased amidst a global pandemic. Keeping our rangers properly funded to continue their vital work in the field is more important than ever for the future of the wildlife, wild lands, and people of East Africa. Please consider a monthly contribution to our Ranger Club to support these dedicated rangers. Any amount helps! And for those that sign up in July, or increase your existing Ranger Club membership amount, you will be entered to win a gift featuring Big Life-branded merchandise.