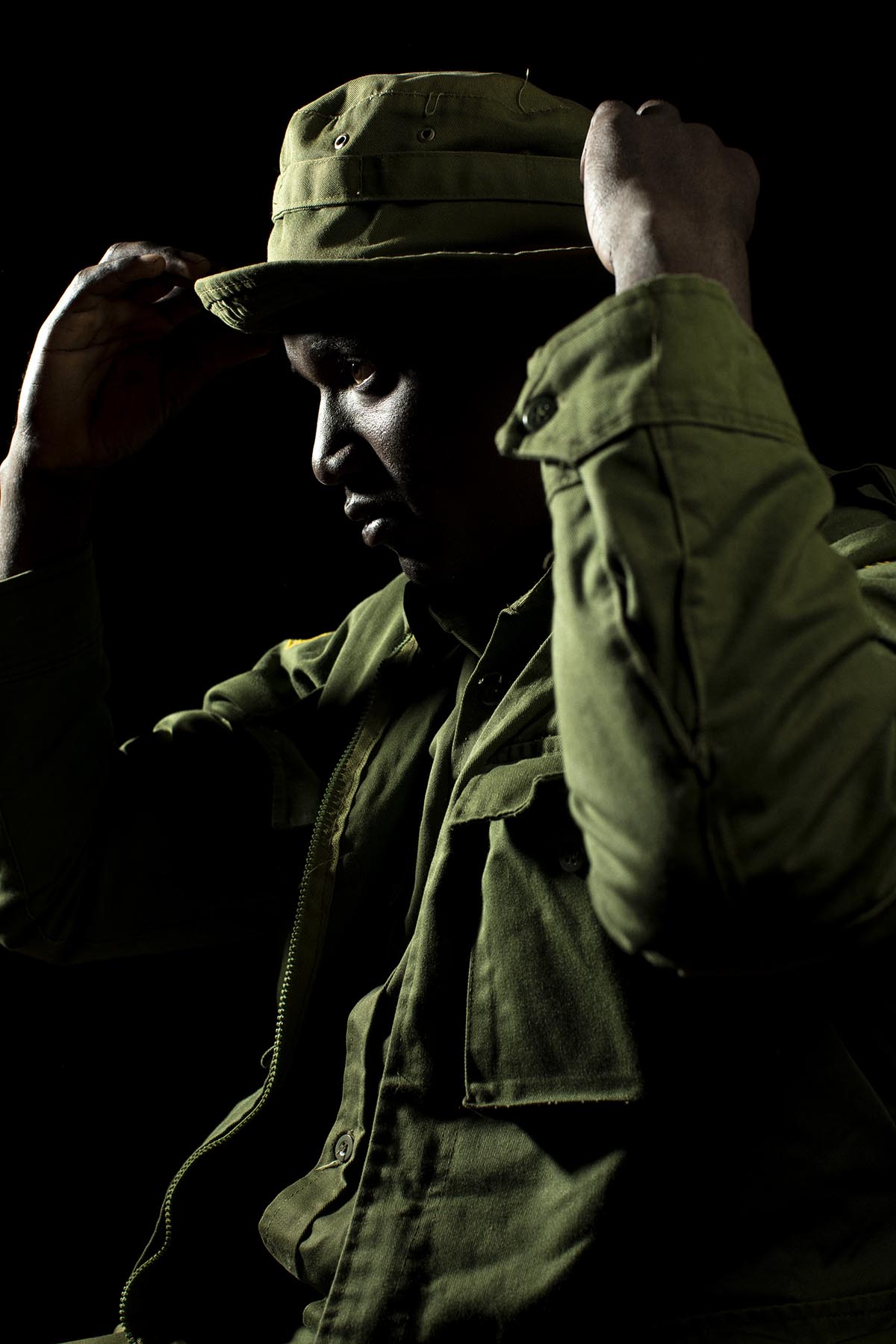 Ezekiel Ntete Mohammed
Age: 33
Home area: Rombo
When did you join Big Life: 2019
Rank/Position: Driver
Team: Kimana Sanctuary
Where did you work previously before joining Big Life? Before joining Big Life, I worked in the public transport sector, driving a public service vehicle along the Rombo-Loitoktok route. This paid well, but it didn't satisfy my urge to offer support to my community. I was aware of the challenges the community was facing and as a driver in public transport there was little I could do to elevate their situation. So I quit my previous job and joined Big Life, because I had seen the vital role rangers have played in mitigating human-elephant conflict and preserving the natural heritage of Rombo.
What does your current work entail? I hold one of the most important roles and get to handle a myriad of responsibilities. As a driver, I ensure rangers get to incidences safely and swiftly; in some instances, this can be a matter between life and death. I also offer logistical support to the other ranger outposts in the Sanctuary with a supply of water for the most remote ones and emergency medical assistance whenever it is needed. Moreover, I offer emergency assistance to the community in medical crises.
What is the most challenging part of your job? I am not an ordinary driver, because my work is not ordinary, and is impossible to plan ahead or anticipate. The most challenging part is night operations / patrols, which mostly are in response to human-elephant conflict or anti-poaching operations.
The Kimana Sanctuary is surrounded by farms on all sides, and so elephant raids on farmer's land are frequent, and we are called to drive them off back into protected areas. In such situations, my team relies on me to offer logistical support and sometimes use the vehicle as cover when an elephant retaliates and charges at them. It's very dangerous and we are dependent on one another to keep the team safe. After driving them off, we also check to ensure all elephants are safe before heading back to our stations.
In anti-poaching operations, I also offer logistical support and in a high speed chase, my vehicle gives my team an advantage since it's tailored to handle such tough terrain. It easily gets them ahead of poachers, who mostly use motorbikes.
What benefit have you gained from working with Big Life? Before joining Big Life, I was a normal driver putting his life at risk to earn a few shillings, but today I have a bigger purpose. I am more skilled because of the many trainings I have received from Big Life, and also I am more informed about the Amboseli Ecosystem.
My family has also largely benefitted, because through my pay their standard of living has improved. I have acquired livestock and my future is clearer since I have a stable income.
Photo: Bobby Neptune
---
Big Life rangers face extremely difficult challenges on a daily basis, which have only increased amidst a global pandemic. Keeping our rangers properly funded to continue their vital work in the field is more important than ever for the future of the wildlife, wild lands, and people of East Africa. Please consider a monthly contribution to our Ranger Club to support these dedicated rangers. Any amount helps! And for those that sign up in July, or increase your existing Ranger Club membership amount, you will be entered to win a gift featuring Big Life-branded merchandise.