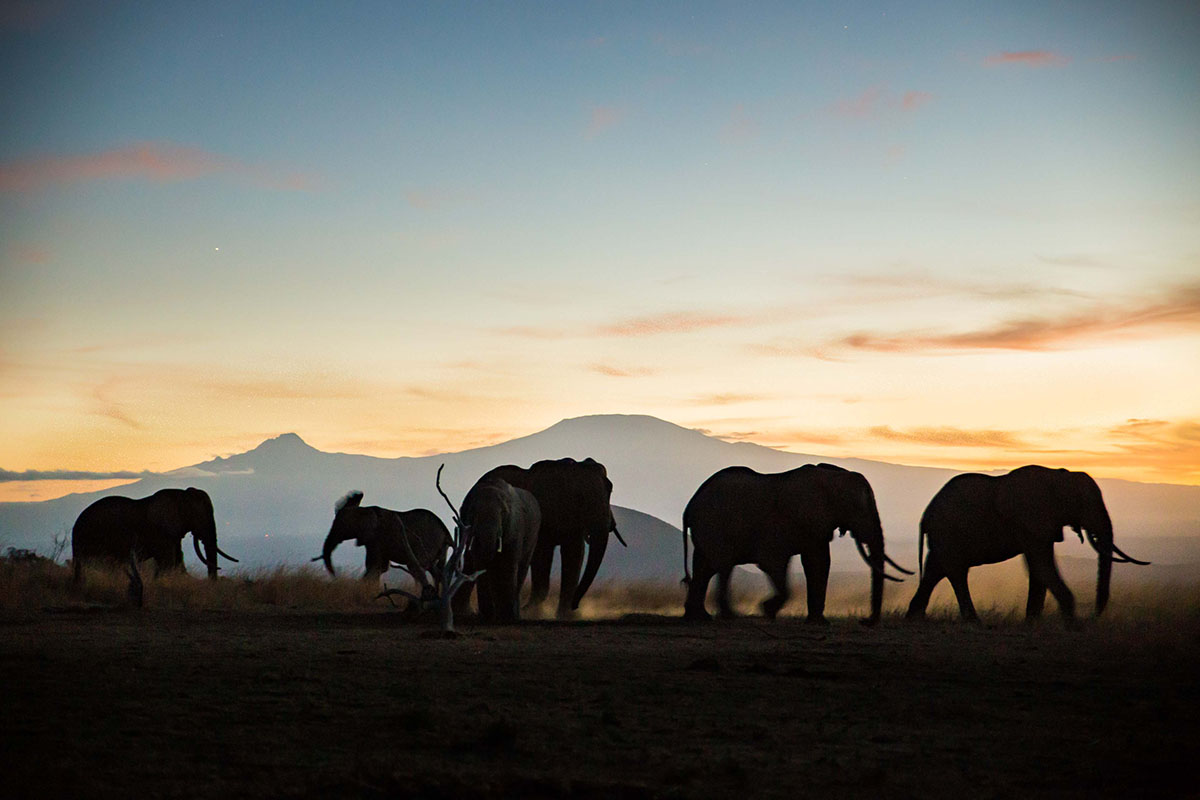 This year has not gone according to anyone's plans. We have never experienced a situation quite like Covid-19 has handed us, but our rangers, our staff, and our programs are resilient and very well prepared to handle the challenges we're currently experiencing.
In the wake of the pandemic, tourism has evaporated across Africa. We feel it acutely in Kenya, as the economy of the ecosystem where Big Life operates is so heavily reliant upon it. Those now out-of-work are looking for other ways to make ends meet, which is why our wildlife security programs are more important than ever. We will not tolerate poaching activity in our area of operation, and the poachers know it. To minimize their exposure, our rangers are staying with their outposts and receiving fresh provisions remotely.
Our headquarters is quiet these days but not closed. Only limited, senior personnel are based out of the office, and those who can are working remotely.
Our community programs have been impacted the hardest. Schools of course are closed. Unfortunately, our corner of the world is not set up yet for remote learning. Our mobile health clinics are also on hold, due to the fact that hundreds gather on such days. There's simply not enough PPE to hold the clinics safely. But our community health volunteers are out in force, disseminating information about how to prevent the spread of the virus, and are provisioned with soap and facemasks.
We're disappointed as well to have to postpone the Maasai Olympics until 2021. The games add positive energy to our community, something we could all use more of right now. But it's the only safe thing to do, and as always, the safety of our community comes first.
I've been running conservation initiatives in the Chyulu Hills area for 30 years, 10 of those under the mantle of Big Life. I have seen unspeakable tragedies committed against our wildlife but today, there are real, measurable successes across the ecosystem, beyond what I could have ever imagined when we got started. We will not lose momentum in the face of this virus. We will not slack in our commitment to protect the wildlife and wild lands for the benefit of us all.
Thank you, as always, for your support.
Richard Bonham
Director of Operations, Big Life Kenya
SEE THE FULL 1ST QUARTERLY REPORT
Photo: Jeremy Goss