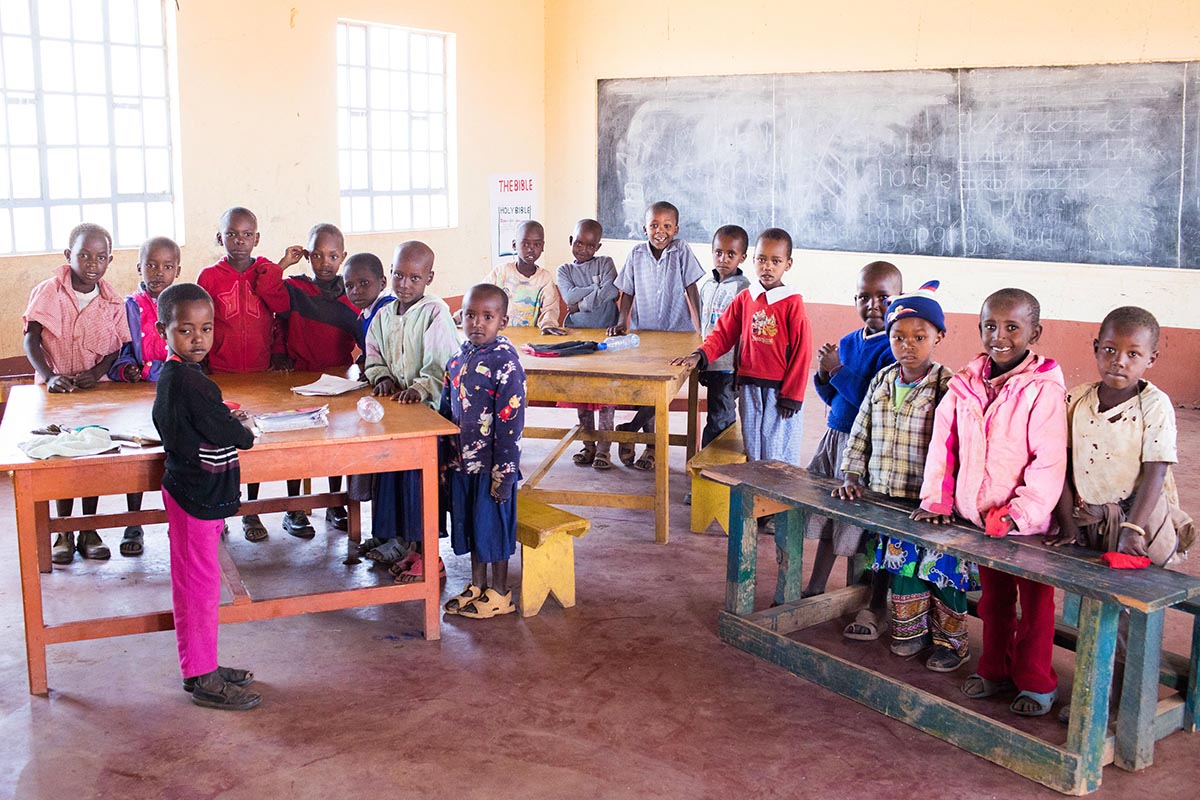 As the world grapples with how and when to send kids back to schools in the wake of COVID-19, Kenya's government has decided that schools will not reopen until 2021. The reopening process will hinge on how the coronavirus pandemic plays out.
While we applaud the focus on the health and safety of Kenya's children, the length of the lockdown is worrying, especially with regard to remote communities and the impact this has had on the education of the children living in these areas. There is a very real risk of students experiencing serious, potentially irrecoverable, setbacks academically in remote areas where there is no electricity, television, newspapers nor libraries. Places like Big Life's area of operation where there is only the bush, livestock, and wildlife.
In addition to learning, education is directly linked to a myriad of social and economic issues. For example, there are also very real worries that there could be a spike in unwanted pregnancies, forced marriages, and female genital mutilation resulting from girls being out of school. According to statistics from the Kenyan ministry of Education released in June, County (where the Amboseli-Tsavo-Kilimanjaro ecosystem is based) was fifth nationally for unwanted student girls' pregnancies - 5,038 pregnancies from January-June 2020.
Big Life is trying to fill the gaps where we can.
Given school closures, Big Life did not pay any school fees for the second term, and will instead reserve and honor any donations for school sponsorships next year when classes resume. Tertiary level students may be able to take their courses remotely where internet is available. Big Life also employs 17 primary school teachers and has continued to cover their salaries during the shutdown.
In the interim, the local education committee has been assessing options for supporting students in the Greater Amboseli ecosystem while we wait for schools to reopen. A plan for distributing face masks, hand soap, and reusable menstrual pads to women is being developed, among other options for distance learning in the areas where such a thing is possible. The committee is also working to identify women across the ecosystem who can act as a point of contact for young girls in crisis and needing assistance.
While things may be starting to return to a new normal around the world, educators are wading through uncharted territory, including in Kenya. Thank you all for your support as we navigate this process.
Photo: Mattie Simas