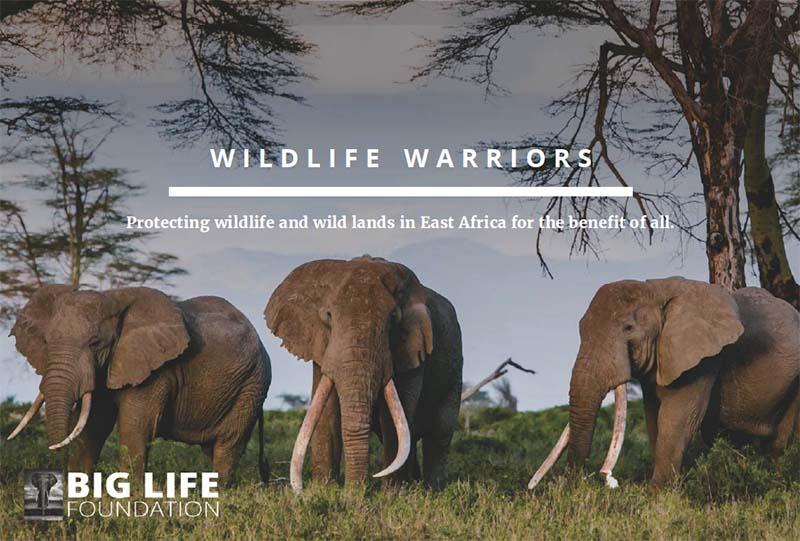 Tim is lucky to be alive. His huge tusks make him a huge target for poachers. But he faces more than just poachers: he's also at risk of retaliation for crop-raiding and other forms of human-wildlife conflict. As habitat shrinks, and people and wildlife come in closer contact, Tim is forced to survive in an ever-changing and increasingly hostile landscape.
There are so few of the big bulls left, not just in Kenya but across all of Africa. Which is why Big Life's rangers work night and day to protect Tim and his friends.
For World Elephant Day on August 12, please consider making a gift donation in honor of a loved one and support our efforts to keep elephants like Tim safe. When you give friends or family members the gift of becoming a Wildlife Warrior, we'll send them a beautiful certificate featuring Tim that they can display with pride (either a print or digital version, your choice), information about our programs, and a special discount code for merchandise in our e-store.
Wildlife Warrior certificates make excellent gifts the whole year through, not just for World Elephant Day. And you can easily adjust the size of your gift by making an additional donation during the check-out process.
Your meaningful gift will support our work to protect some of the world's most iconic and threatened wildlife species and their habitat. Together, we will create a world where conservation supports the people and people support conservation.
Click here for more information on our new Wildlife Warrior certificates.