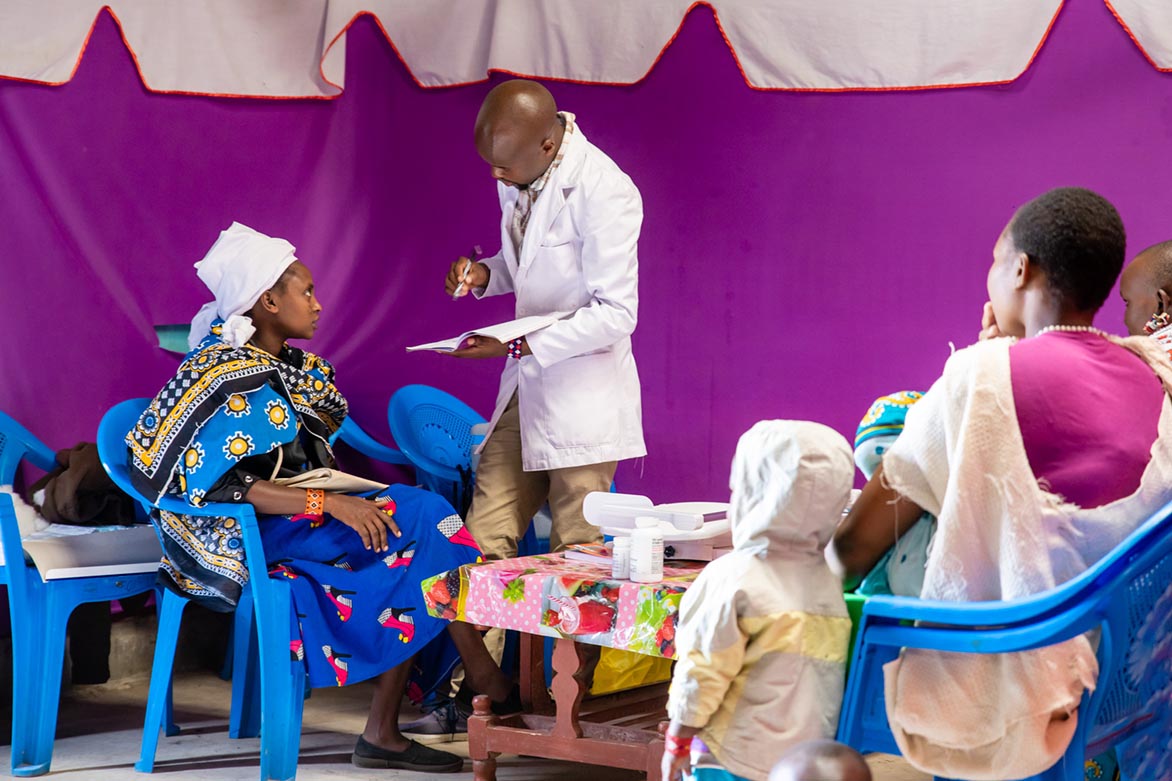 COVID-19 is not the only health crisis Africa is facing. According to new data from the United Nations, while the world's population is projected to nearly stop growing by the end of the century, Africa's population is predicted to triple.
In order to achieve long-term protection of wildlife and habitat, it is essential that local communities within Big Life's area of operation are able to prosper in a stable and peaceful environment, including through reliable access to healthcare, education, and the empowerment of women and girls.
Big Life Foundation tackles all three goals across the 1.6 million acres of the Greater Amboseli ecosystem we protect, based upon the belief that if conservation supports the people, then people will support conservation. As such, we've been expanding our Community Health Volunteer (CHV) program to improve the health of local communities, promote sustainable family planning, and advocate for sexual and reproductive health and rights.
This past spring, the CHVs conducted a baseline health survey comprising 200 men and 200 women, which included questions about family planning. We learned that the average number of children per household is about 5, and additionally:
38% of mothers and 26% of fathers surveyed stated that their most recent pregnancy was unwanted at that time, highlighting an unmet need for family planning services.
Over 80% of both men and women are misinformed to believe there are long-term negative side effects to modern contraception, with nearly 50% believing they will cause permanent infertility.
On average, only 40% of men and women knew where they could go to seek family planning services, if wanted.
84% of men did not approve of their wives using a modern family planning method.
With our healthcare initiatives – including mobile health clinics, CHVs, and health education – we're hoping to make positive changes for overall health as well as sexual and reproductive health and rights across the local Maasai community.
With human populations continually on the rise and no corresponding increase in available land or resources for people or wildlife, the timing is critical to educate and empower both men and women, enabling them to make informed choices that may lead to a brighter future for all.
We couldn't do this critical work without the help of CHASE Africa, the Leila and Mickey Straus Family Foundation, Health Yetu Foundation, or our individual donors worldwide. We are grateful for your support.
Photo: Jeremy Goss