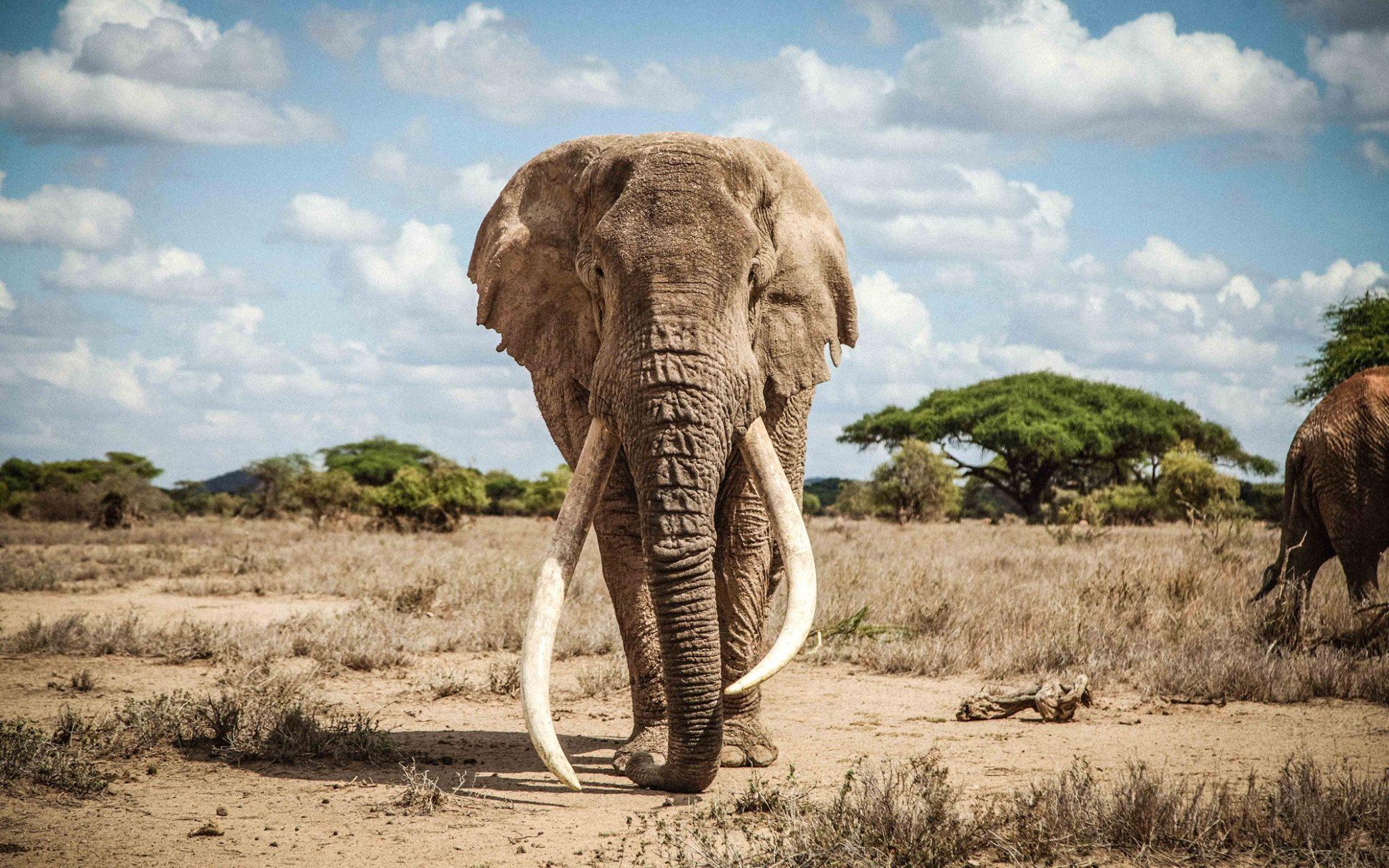 Birthdays mean nothing to elephants, but they mean a huge amount to those of us who are dedicated to protecting the species. Each year of life is another year of success, and this year marks a big milestone for one big elephant.
Tim, one of Amboseli's largest and best-known elephants, is turning 50.
It's remarkable that Tim has gotten to this age, given that each day he faces just about every threat possible to his species. Sadly, this has been the case from early on. Within his first few years of life he lost three of his relatives to suspected poaching incidents, followed by his mother Trista, who was speared to death by poachers when he was only 8. He would continue to lose more family members as time passed, including his sister Tallulah, speared in 2003.
Tim has since come to represent all of the different values, positive and negative, that humans place on an elephant's life. To poachers he is a target, to farmers he is a costly nuisance, to tourists he is a marvel, and to conservationists he is a symbol of hope that our efforts are working.
And he has certainly had some of his own bumps on the way to 50. In the last five years, he has been speared twice by angry farmers during his night-time raids into farmlands. Most recently, in November of last year, Big Life worked with Kenya Wildlife Service and Sheldrick Wildlife Trust in a monumental life-saving effort to rescue Tim after he got stuck in a mud-pit deep in farmlands.
We have no doubt that Tim will continue to keep us busy in future, but for now we are very happy to hear that he has come into musth, a hormonal state that requires a healthy body condition and is usually associated with mating. Given that he hasn't come into musth for the past two years, this is a good sign that he has recovered from all of his recent ordeals.
It also means that he will be spending his time looking for females rather than keeping Big Life's rangers busy in the farms at night, and with any luck will be passing on those incredible genes to the tuskers of the future!
We thank all of the partners with whom we work with to protect Tim, and especially the Amboseli Trust for Elephants, who have been documenting his life since he was 2 years old.
Thanks also to all of our supporters who make our work possible. In honor of Tim's 50th year of life, we ask that you consider making a donation to Big Life Foundation. Your support enables us to protect Tim when he leaves Amboseli National Park and moves onto community-owned land. What better gift than one that helps to ensure we can celebrate Tim's birthday for years to come?
If you would like to support us, please click here.
Photo: Ryan Wilkie