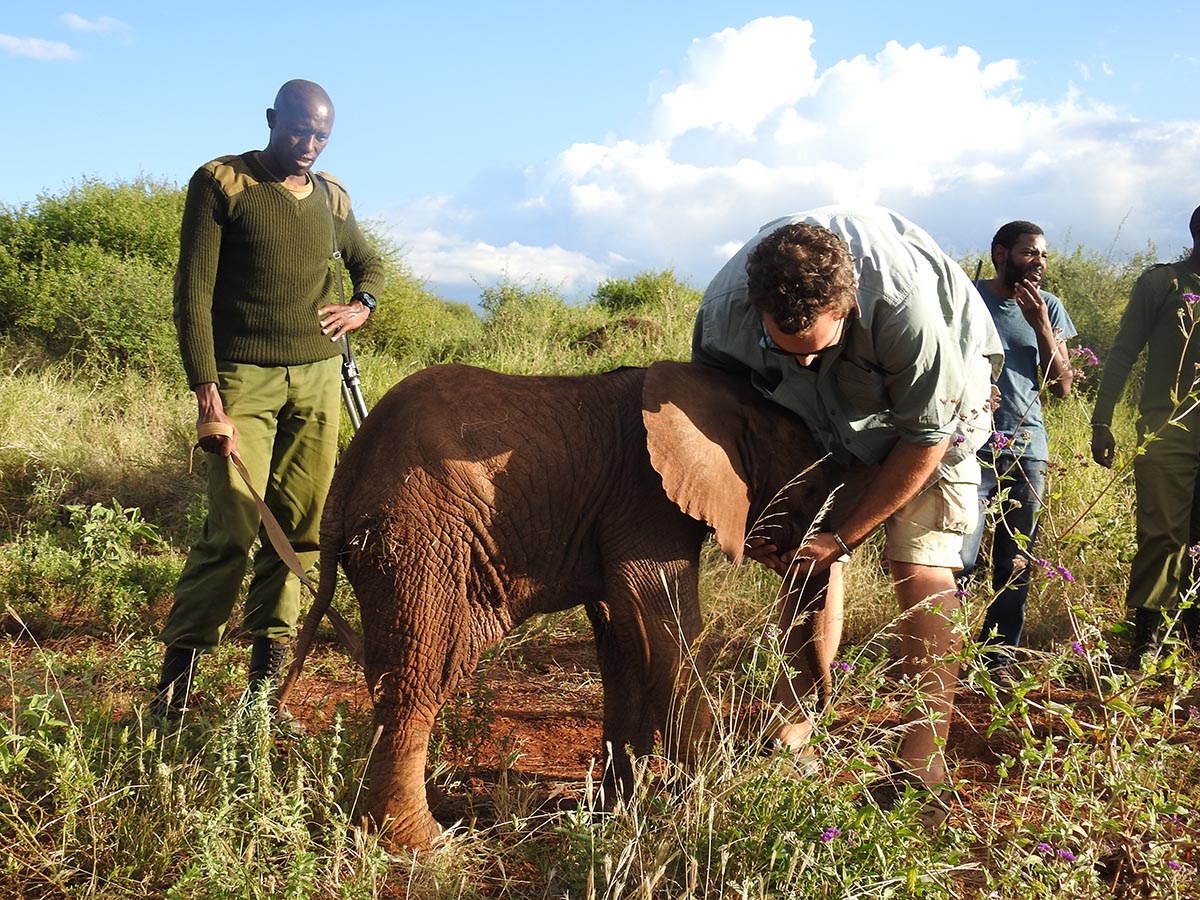 At the water hole, a herd of elephants gathered for a drink. A tiny baby elephant attempted to join them, but was repeatedly pushed away. Eventually, the herd started to move on, and when the calf attempted to follow, he was rejected again, pushed back and abandoned, all alone.
At this point, the owners of the Amboseli Bush Camp, who had been observing the interaction, realized that something was very wrong and called Big Life for help. Nearby rangers were dispatched immediately on a motorbike to survey the area, and they confirmed that the baby elephant was lost, and that his family was nowhere to be found.
He was very thin and looked less than a couple of months old, still pink behind the ears. The Kenya Wildlife Service was alerted, and the Sheldrick Wildlife Trust was called in for assistance. Big Life's rangers and Head of Security Craig Millar stayed with the calf until their support helicopter arrived, keeping him calm and safe.
He was feisty and strong throughout the rescue process, refusing any of the water offered. But once in the care of the highly experienced keepers at the Sheldrick's Kaluku Field Headquarters, he took four bottles of milk. He's been named Sabuk, meaning big/large in Maa, as they believe that he's only 4-6 weeks old and quite big for his age.
Big Life rangers have since done a thorough search of the area and found a female elephant carcass not too far from where the baby was discovered, but it's impossible to say for sure if this was his mother. We're just glad he was discovered before lions found him, and hopefully he'll recover and eventually be rehabilitated back into the wild.