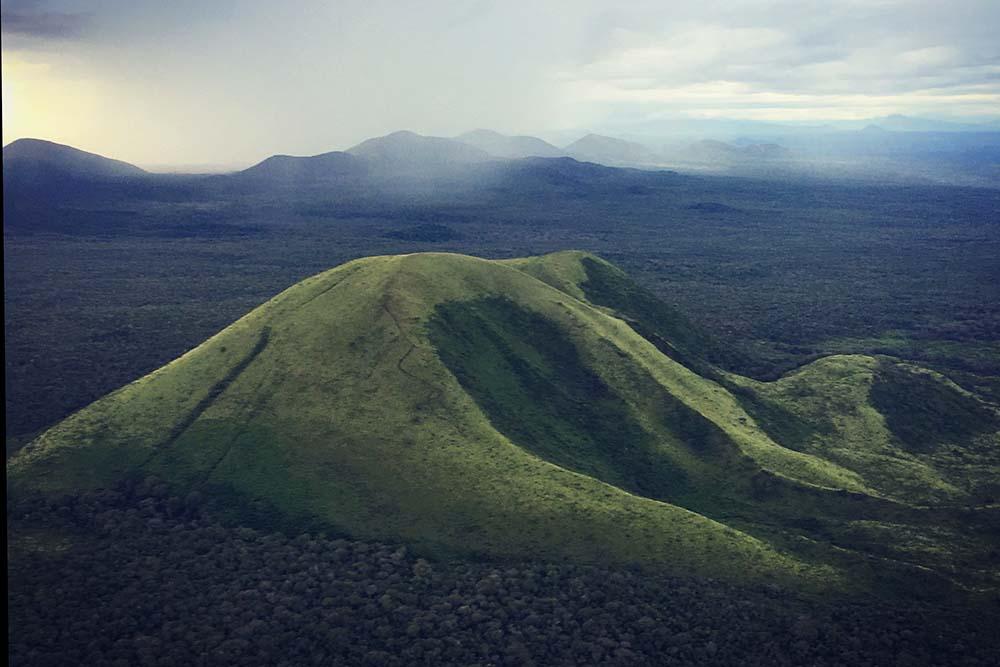 Ironically, sometimes the most beautiful, pristine, and remote natural places on our planet often harbor the very worst human beings. Dark, tangled forests provide cover and safe haven for bandits, poachers, and thieves. So it was with the Chyulu Hills.
This spectacular and biologically diverse volcanic mountain range can be found in the east of Big Life's operating area, and amongst other things is home to a small remnant population of highly endangered Eastern black rhino that was tucked away for years, thought to be extinct. Such is the cover provided by the thick lava forests that blanket the foothills, and towering cloud forests that crown the range.
The Chyulu Hills used to be a dangerous place. A nest of charcoal burning and illegal logging operations, and a refuge from which cattle rustlers and common thieves launched their raids. Snares lined many kilometers traversing the slopes, and only the very luckiest animals made it through alive.
Slowly, and over the course of many years, we have worked with the Kenya Wildlife Service to turn the tide. One by one, our rangers pulled out snares, destroyed charcoal kilns, and arrested illegal loggers. Today, it is once again a safe haven for wild animal species, and providing clean air and water for the ecosystem.
As a testament to its importance, the Chyulu Hills is now the site of a REDD+ carbon credit project, being implemented through a partnership between local communities, government, and NGOs, one that is further enhancing the benefits of environmental conservation. So far, sales of these carbon credits through our partners at Conservation International have contributed $15,000 towards protection of the area.
Today is World Environment Day, and a time to both take heart from the environmental conservation success stories such as that of the Chyulus Hills, but also to acknowledge the grave ongoing threats to our planet. The theme for this year's World Environment Day focus is air pollution, a hazard to both human health and our natural environments. There's much work to do be done, but the Chyulu Hills is today a vital carbon sink and water resource for Kenya that simultaneously cleans the air.
There are steps that we can all take to #beatairpollution - please take a look at the World Environment Day website to better understand these. As for Big Life, we will continue to work daily, with all of our partners, to protect the natural habitats of the Amboseli ecosystem.