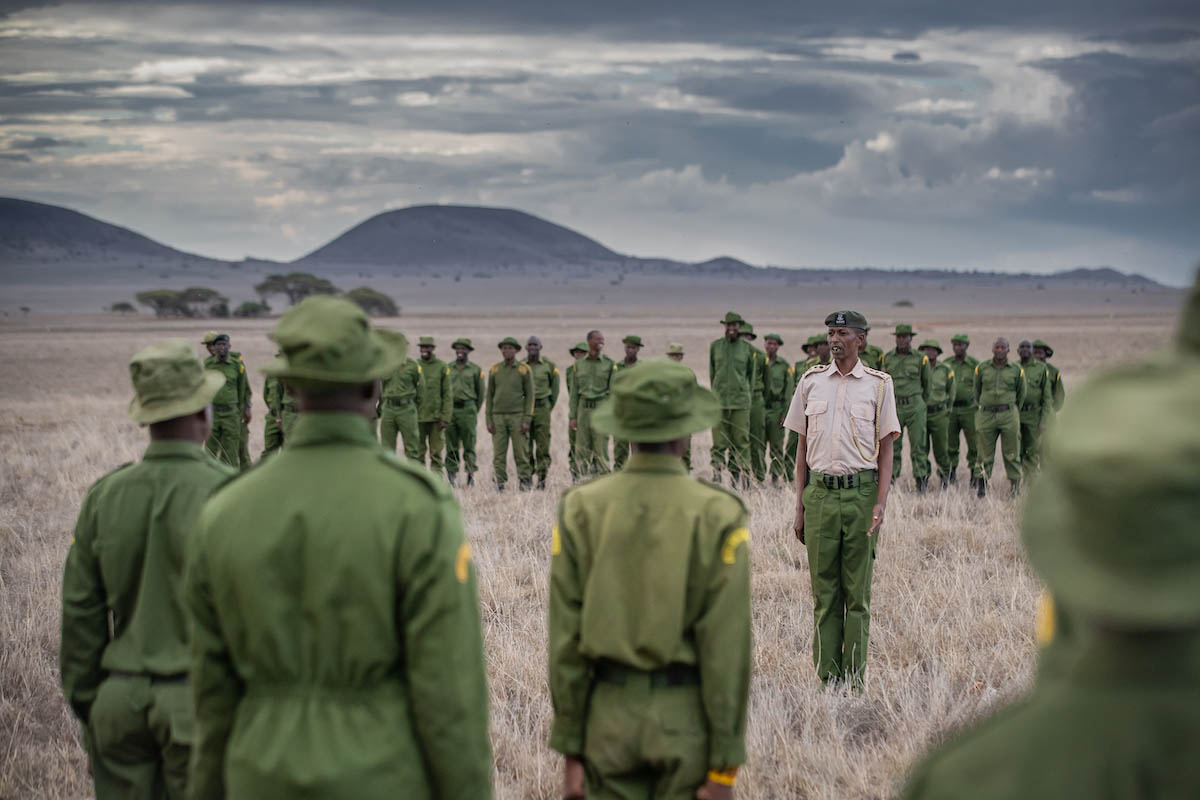 I lead more than 300 rangers for Big Life, and I know the voice of each one of those men when they call me on the phone.

We are the human protectors of wildlife and have dedicated our lives to it. I'm proud that the safety of these animals is in our hands. I believe that we are doing something good. There is a benefit for us too, because without my job, my kids might not have gone to school.

I have seen the change, been part of the change, as Big Life has expanded to protect wildlife here.

When I started eleven years ago, there was a lot of poaching. One by one, we arrested the poachers. Today, the elephant poachers have now either been arrested or gone to find work elsewhere.

We know what is happening in all areas of the ecosystem, but we cannot be everywhere across the 1.6 million acres where we work. The community provides us with that information. This takes trust, which requires action. Big Life doesn't make empty promises. If we say something, we do it. It doesn't matter whether it's transporting a woman in labor to a hospital or moving elephants that are blocking kids from going to school, we are always there on time.

Our rangers are the strongest link between Big Life and the community. It is one community member talking to another, Maasai to Maasai. I always tell people, 'I am also a Maasai like you, and I have a cow like you, and I am farming like you, I am facing the same challenges.' And the love that rangers have for protecting wildlife out there in the field, they take that home.

The life of a ranger is sometimes in danger and their morale depends on the support they receive. We need to pay salaries, provide equipment, keep training. If Big Life went away, the poachers would go back to their old ways.

But the other day a poacher called me. He had been in jail for two years after I had arrested him for ivory. Now out, he asked me if I wanted to buy his honey. That is the change that we have achieved.

Thank you to everyone for your support this World Ranger Day.

Francis Legei
Big Life Commanding Officer

P.S. And if you haven't yet seen our NEW 2-minute ranger video, click here to watch now. We are Big Life because of you.
Photo: James Suter / Black Bean Productions