Dear All,
I'm delighted to present to you today the first of several new films about the work that Big Life does, and the challenges we face.
As most of you now know, the biggest threat to Amboseli is the rapid land subdivision taking place, fragmenting the ecosystem into thousands of privately-owned small plots, opening it up to rapid destructive development such as mass-scale commercial farming.
However, at the same time, the 300+ rangers that Big Life employs are the beating heart of the ongoing protection of the animals in the ecosystem.
So it seems only fitting that in this instance, the first of these new films is about the Big Life rangers, and that I hand over this appeal to one of Big Life's rangers, Daniel Kutata.
After you have read the following from Daniel, please watch the 2-minute film, called WE ARE BIG LIFE.
If I may be so bold, I really think it is worth your time. And at the end of it, I hope you'll feel inspired to support the Big Life rangers and donate.
Thanks, as ever, for your support.
Nick Brandt
"I am Daniel Kutata, and I am a Big Life Ranger."
I remember when there was a lot of poaching.
I was very young, and at night I would see the poachers with their lights, following giraffes and zebras. In the morning, when I went to herd my family's cattle, I found dead animals. Sometimes body parts were missing, sometimes I'd just find a blood stain on the ground.
One day, I even saw them out in the bush, the poachers… There were six, carrying bags and arrows. My dog started following them, but I had to stop him. I was afraid of what they would do to me.
But then I saw people in uniform who were patrolling, and I learned that these people were protecting the animals; the wild animals that I love and are so important to me. I had found my passion. It became my dream to protect wildlife.
I am Daniel Kutata, and I am a Big Life ranger.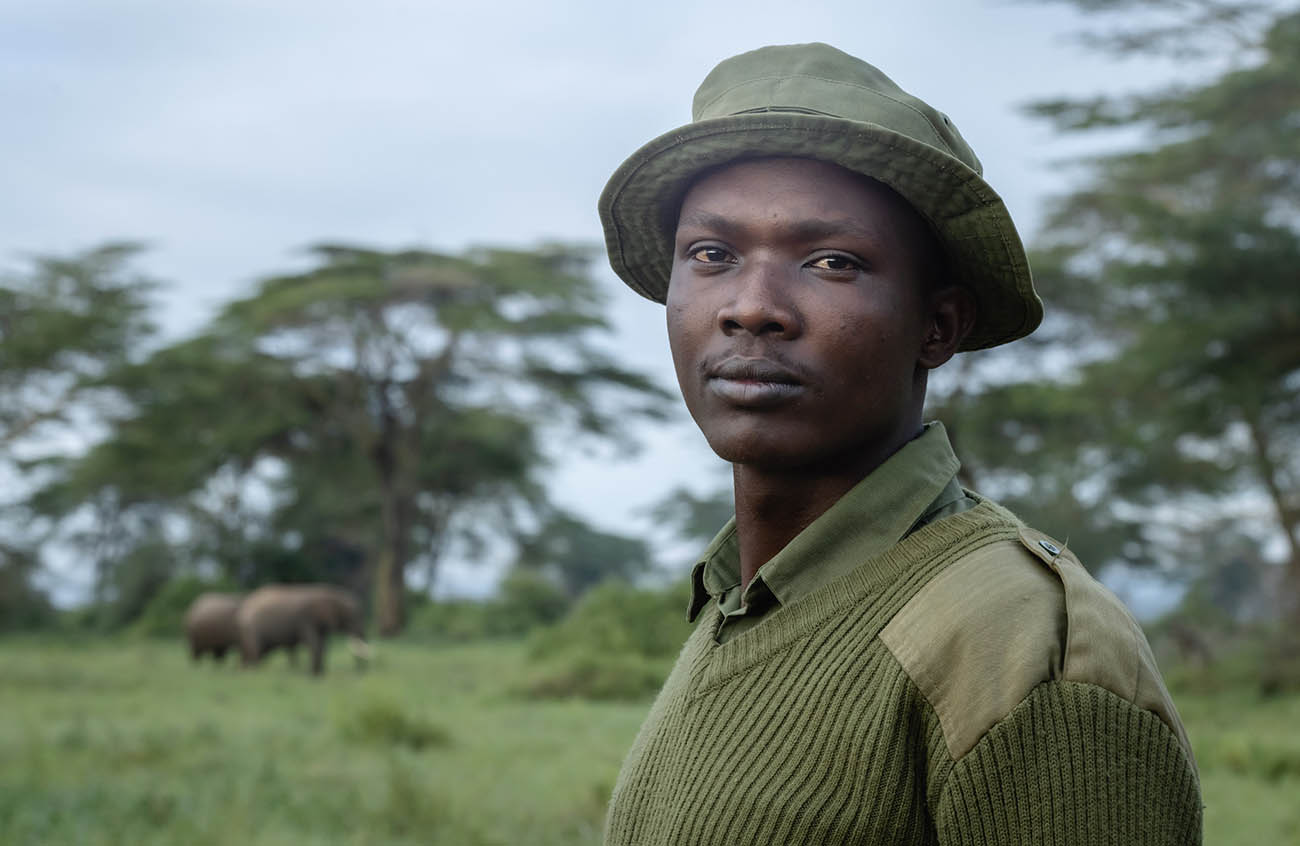 Being a ranger and working where I grew up makes me feel so special, because I'm protecting for the future. This is one of the only remaining places where animals can move freely.
But the animals need protection like never before: the pandemic brings major new threats, with people struggling to earn their living, and everybody looking for something that will pay. Wild animals are once again in danger of being poached. There are always people watching and waiting.
If Big Life stopped, everything would collapse. We rangers are the first to bring awareness of the positive aspects of wild animals in our communities. We are the first to teach our family members about wildlife.
Because of Big Life, communities have changed their minds about wildlife from negative to positive. Their sons and daughters are employed and earning a living. People praise what Big Life rangers are doing, and how quickly we respond to reports by the community.
In the middle of the night, someone might be sick and have no means of transportation. They call a nearby Big Life outpost, and the rangers take the person to the hospital. Or there might be crop raiding by elephants. Big Life is there to help. We do more than just protecting wildlife.
I have a son who is ten months old, and he is also the reason I do this. I want these animals to be there in the future for him. But if there are no people like us who are willing to protect and provide security, in the future, wild animals will just be a story from another time.
To the people out there supporting us, we need you like never before.
Thank you for making our work possible.
Daniel Kutata
Big Life Ranger
Support Our Rangers - DONATE today